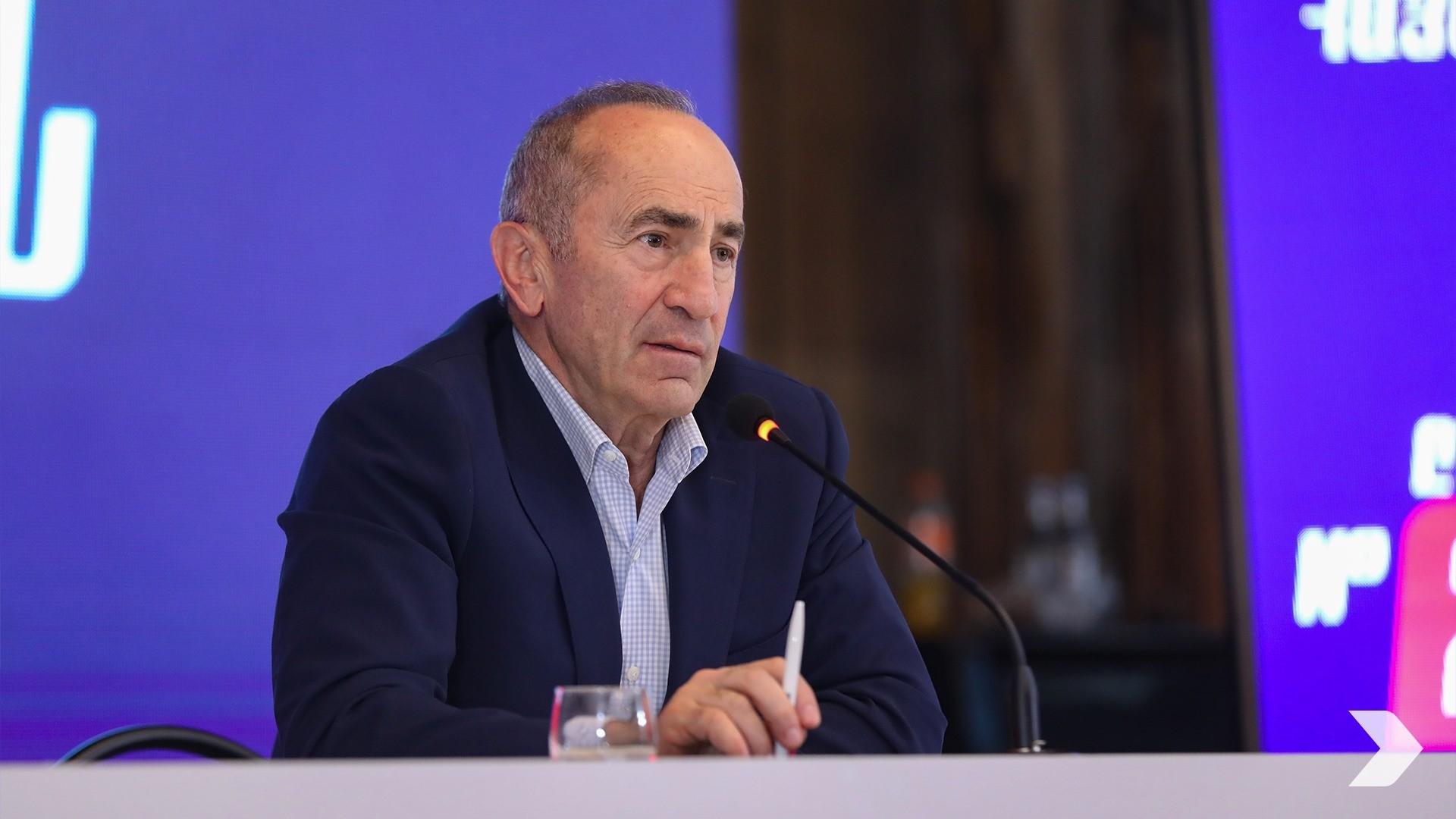 Kocharyan Blames Pashinyan Government for Lack of National Air Carrier
Former Armenian President Robert Kocharyan, running for the post of prime minister on the Hayastan (Armenia) Alliance slate, today said that the country needs a national air carrier and that not having one negatively impacted the Armenian war effort last year.
Kocharyan, responding to a question posed by someone in the audience at a campaign stop in the town of Aparan about the country's civil aviation situation, said that during his tenure Armavia flew seven daily flights just to Europe.
Kocharyan blamed the Pashinyan government for a lack of a national carrier.
"In the last three years, there is simply no government at all. According to information I have, there is simply no one in that department who has a basic idea about aviation. In our country, it is interesting, if you've sold airline tickets, they can appoint you an aviation director. Selling tickets and managing aviation are completely different things," said Kocharyan, adding that the current government has no clue about managing large systems.
Photo from Armenia Alliance FB page
If you found a typo you can notify us by selecting the text area and pressing CTRL+Enter