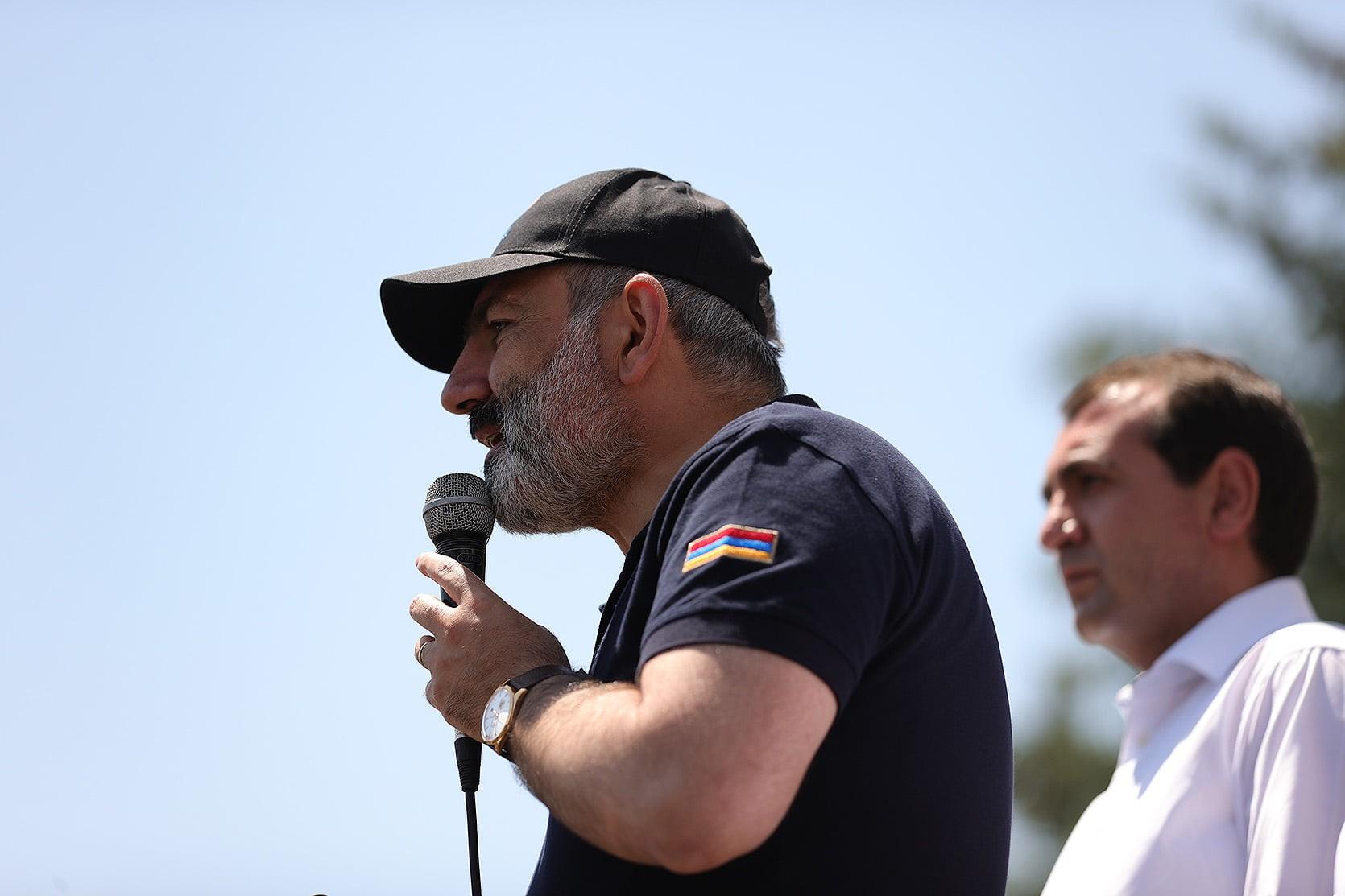 Pashinyan Says No Maps Exchanged for Detainees; Claims It Was Part of a "Constructive Process"
Acting Armenian PM Nikol Pashinyan, at a campaign stop in Gavar, said no maps were given in exchange for the fifteen Armenian detainees released by Azerbaijan today.
Instead, Pashinyan claimed that a map showing minefields laid by the Armenian military had been handed over to Azerbaijan, but this was part of a process to create a "constructive environment."
"Two days ago, I met with the US Deputy Secretary of State, who said that the mission of the US Secretary of State is to ensure a breakthrough in the return of prisoners these days. If we are ready for such cooperation, they are ready to get involved. Naturally, I said that we are ready. As a result of the efforts made today, including the Prime Minister of Georgia, I want to mention our EU partners that they made efforts in the previous days, our 15 captured brothers are returning to Armenia," Pashinyan said.
"There was information in the press that we handed over a map of minefields to Azerbaijan. That is true, it corresponds to reality, but we did not exchange the maps with the captives, but responded to the move with a step," he said.
Nikol Pashinyan drew attention to the fact that recently the OSCE Minsk Group Co-Chairs have been constantly emphasizing the need for humanitarian demining. Pashinyan stressed that we are talking about the mines that are behind the Azerbaijani Armed Forces.
According to Pashinyan, after the signing of the November 9 statement, several maps were exchanged with Azerbaijan in order to create a constructive atmosphere for the exchange of prisoners and victims' bodies. He said that Azerbaijan then stopped returning the detainees, claiming that Armenia was refusing to provide maps.
Pashinyan said that even during Russian Foreign Minister Sergey Lavrov's visit to Yerevan, he sent some maps to Baku.
"We do not perceive that we are exchanging maps with the captives. We perceive that we are responding to the step with a step. We are ready to continue this process. We have set a priority to complete the process of returning the captives," he said, thanking all international partners to assist in this matter.
If you found a typo you can notify us by selecting the text area and pressing CTRL+Enter