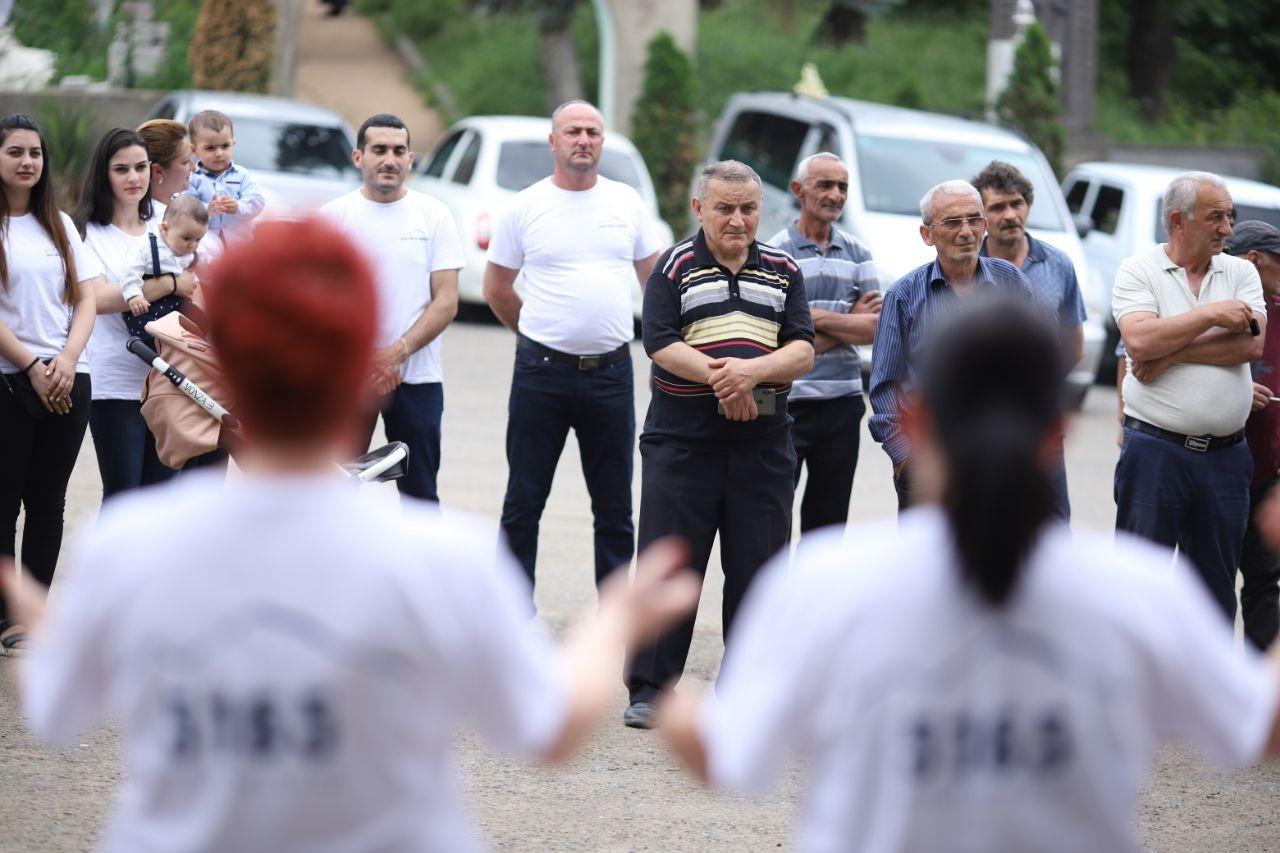 National Conservative Movement: "Go to polls with clear conscience for the sake of Armenians and Armenia"
Top leaders of the 5165 National Conservative Movement (NCM), during a campaign swing through Tavoush, focused on quality education and the preservation of Armenian culture as the founding principles to ensure a secure and strong Armenia.
The National Conservative Movement (NCM) describes itself as "a network of unified Armenians that adhere to Armenian Christianity, Armenian Nationalism and Armenian Conservatism."
NCM leaders first visited the town of Berd, followed by Berdavan and Ijevan.
Founding NCM member Vardan Kalantaryan, a lawyer by profession, said, "There are young, knowledgeable, educated and successful people in the team who will use their knowledge for the sake of Armenia."
Kalantaryan said NCM parliamentary candidates, if elected, will not use their posts for personal gain, but rather to solve the myriad issues now facing Armenia.
NCM Co-founder and folksinger Arsen Grigoryan urged voters "To the polls with a clear conscience, for the sake of Armenians and Armenia."
Grigoryan, born in the Syrian city of Qamishli, was awarded the title of Honored Artist of Armenia in 2014.
If you found a typo you can notify us by selecting the text area and pressing CTRL+Enter