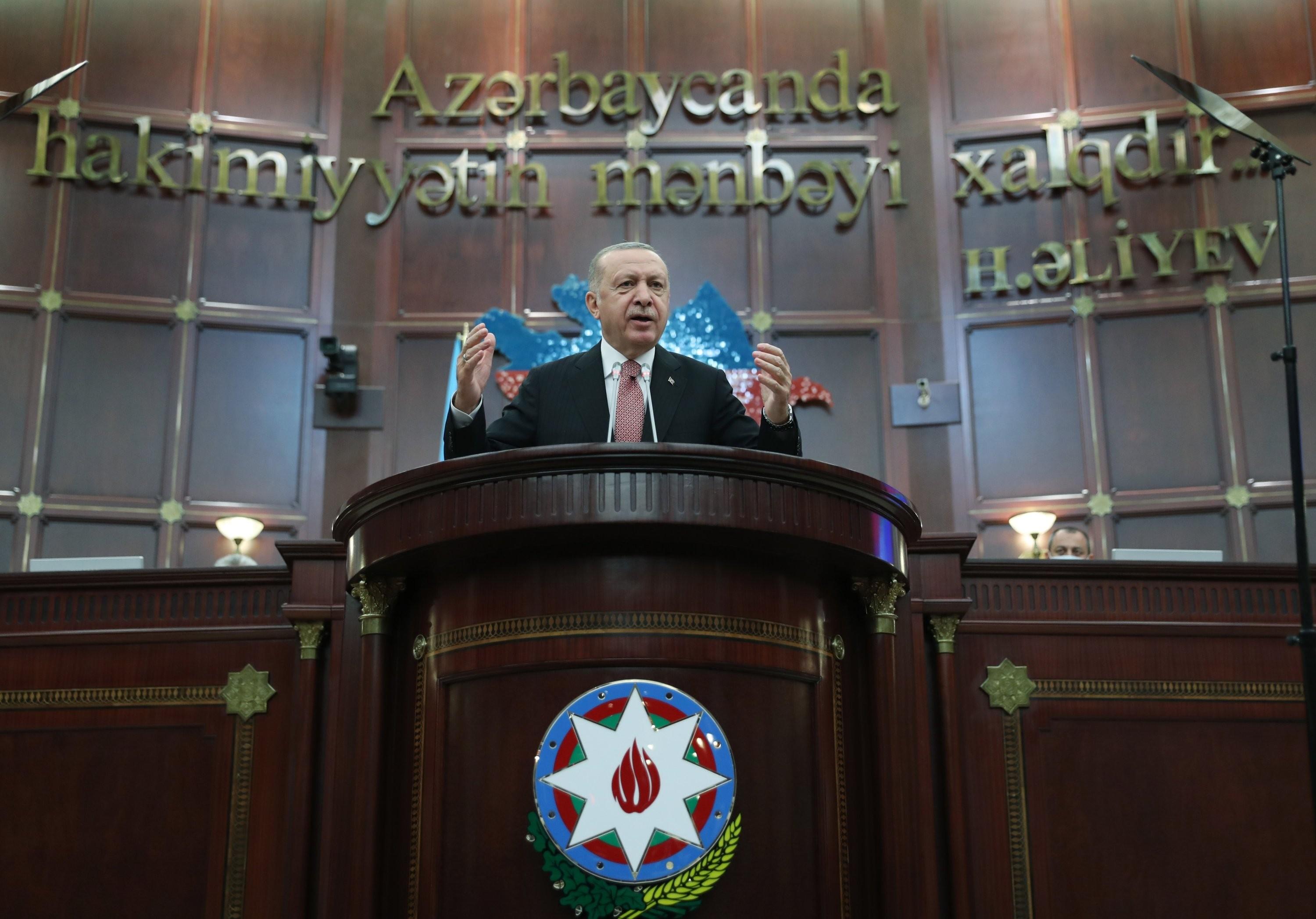 Erdoğan Says Russia In Favor of Zangezur Corridor
Turkish President Recep Tayyip Erdoğan has stated that he sees no intention on the part of Russia to obstruct the creation of a Zangezur corridor linking Nakhijevan with the rest of Azerbaijan.
"We think that the Zangezur corridor project is very important. We support it. I do not think that Russia can have any disagreements in this regard or intend to delay its implementation. On the contrary, Russia is very ready for the corridor," Turkish NTV quoted Erdoğan as saying.
Baku says that regardless of the will of Armenia, it intends to get the corridor created, even by military means.
Armenia's Ministry of Foreign Affairs criticized Baku's statement, noting that it could pose a serious threat to regional peace and stability.
Top photo by Anadolu Agency
If you found a typo you can notify us by selecting the text area and pressing CTRL+Enter