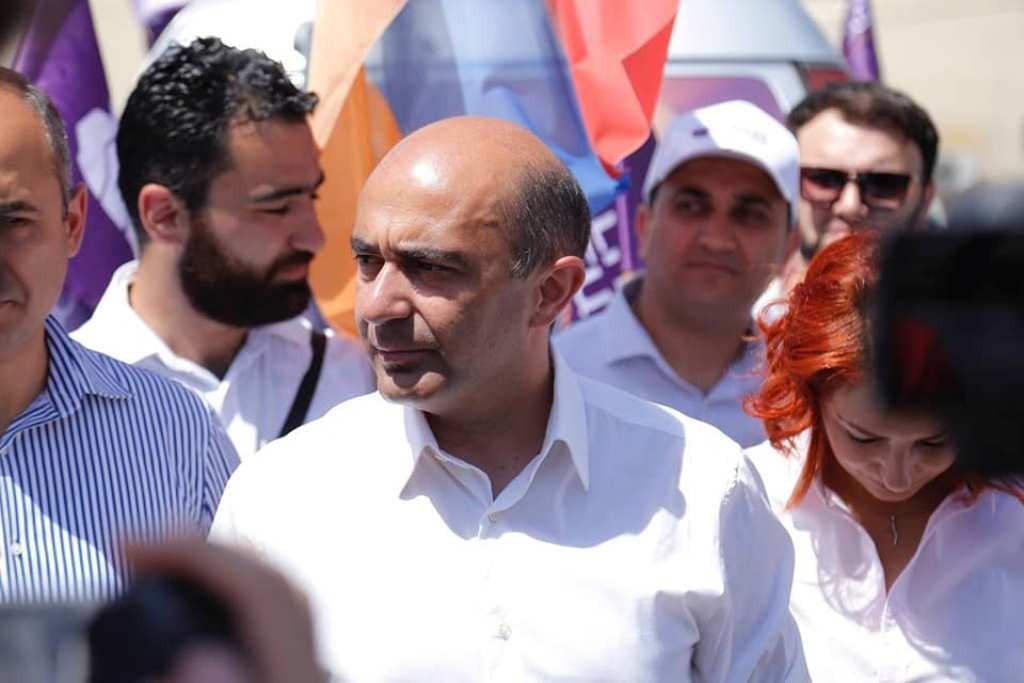 Bright Armenia Party Leader Predicts Third-Place Win in June 20 Election
Lusavor Hayastan (Bright Armenia) Party leader Edmon Marukyan took to the streets of Yerevan today, the last official day of campaigning for Sunday's snap parliamentary election.
Marukyan, who is running for the post of prime minister, told reporters that his party, according to poll data, will come in third in the election and will again be represented in the National Assembly.
He said it is difficult to predict the vote percentage the party will win.
Marukyan said that people in Armenia demand changes and will emigrate if progress isn't made.
He stressed that the party seeks a government of national unity and called on all former government leaders to resign from active politics and "let the country live."
Marukyan said that Armenia, since 2008, has been little more than a battlefield between four individuals, the three former presidents and the current prime minister. He said that the new generation should not be burdened with the personal conflicts of the past.
Marukyan said that national unity can "move mountains" and achieve tangible results within one year.
The party will hold a march tonight, signaling the end of the campaign.
Photo from the Bright Armenia Party Facebook page.
If you found a typo you can notify us by selecting the text area and pressing CTRL+Enter