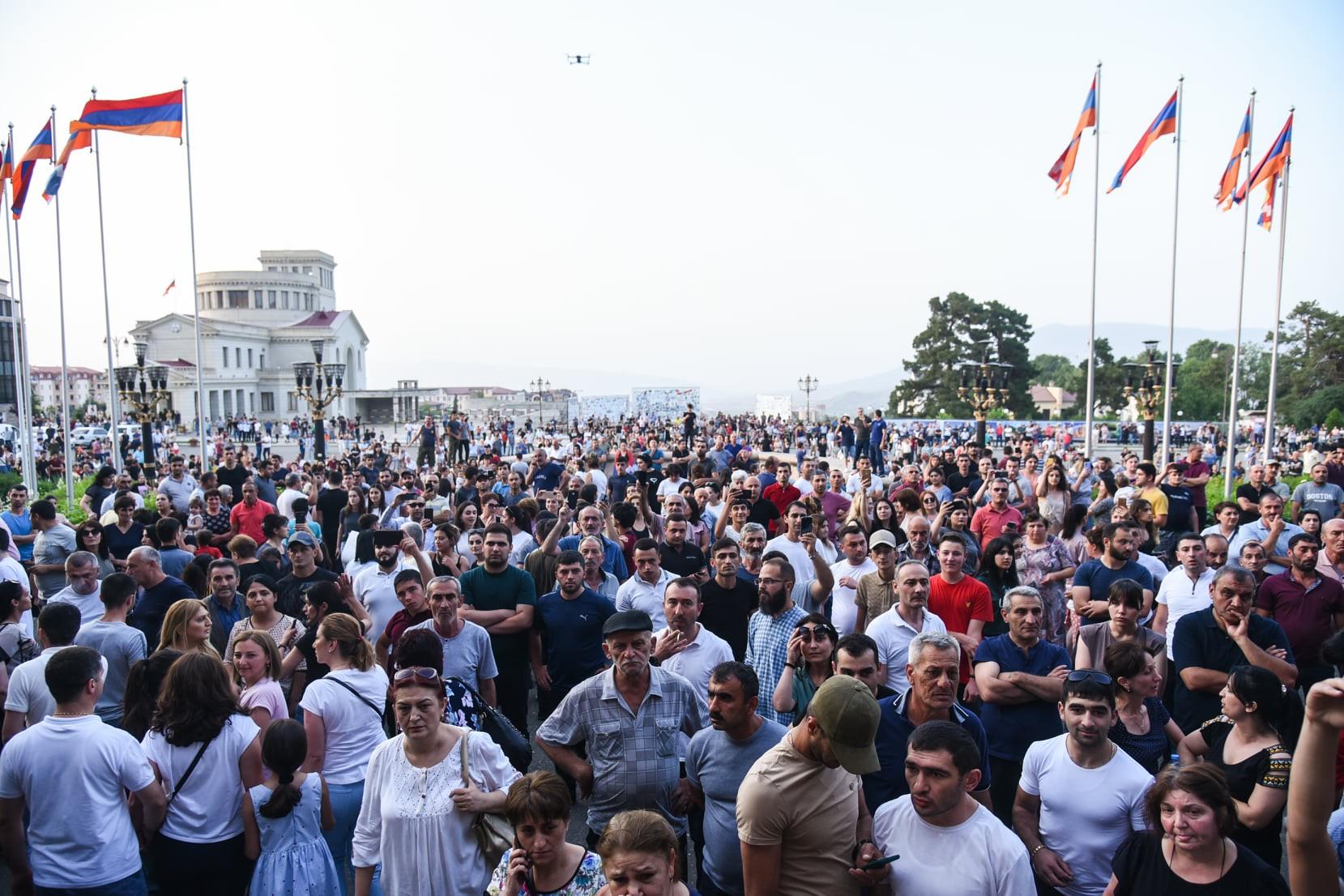 Stepanakert, June 21: Hunger Striker Couple Demands Resignation of Artsakh President
Hundreds gathered in Stepanakert's Renaissance Square yesterday evening demanding that Artsakh President Arayik Harutyunyan resign.
They are upset that Harutyunyan congratulated Nikol Pashinyan for his victory in Armenia's snap parliamentary election.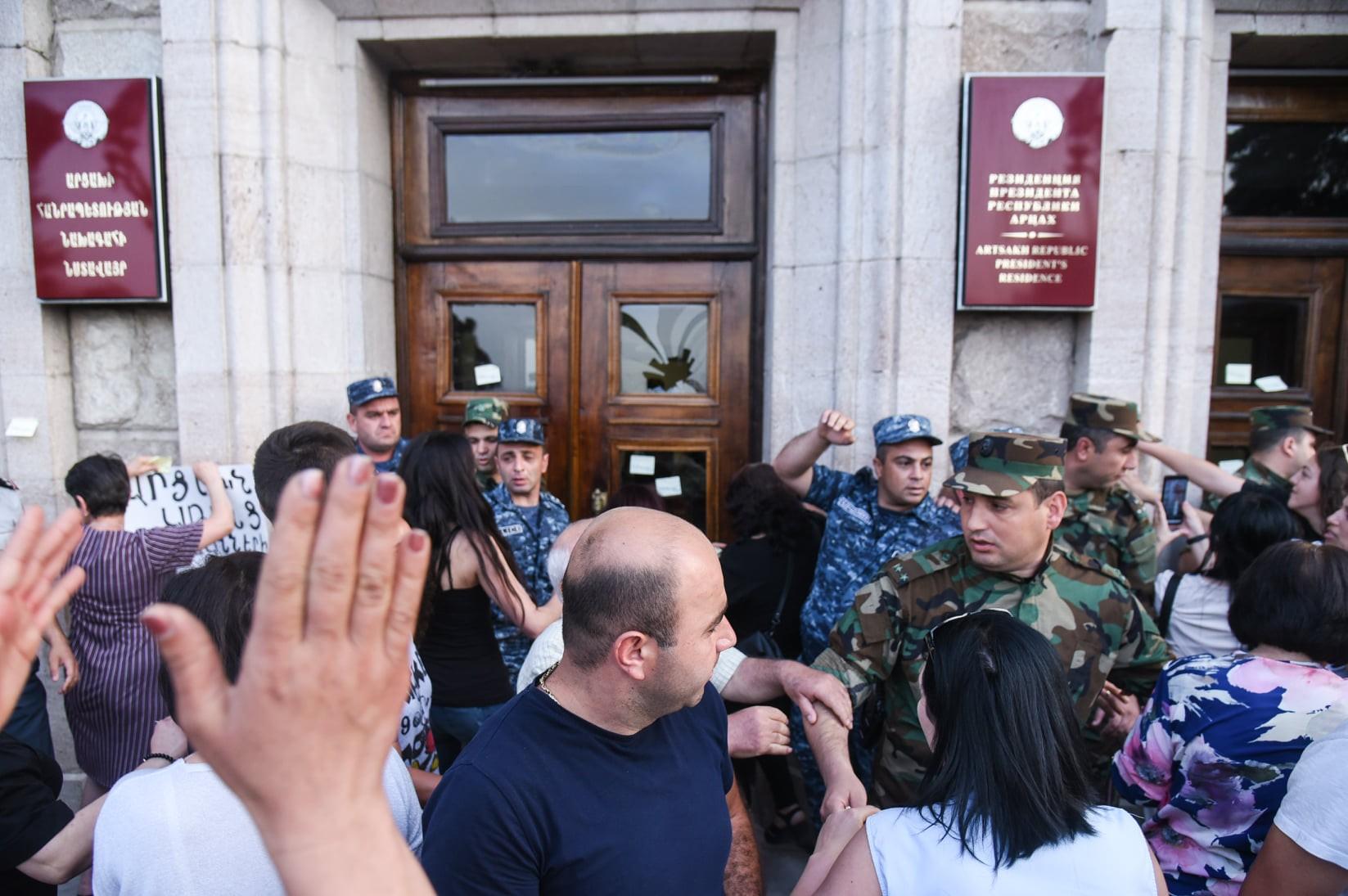 Police turned back people who tried to enter the Government Building. The protesters were told that Harutyunyan was in Yerevan.
Davit Minasyan, who attended the rally, told Hetq that he opposes Harutyunyan, since no "true" Artsakh citizen would ever congratulate Pashinyan.
"During and after the war, Arayik Harutyunyan betrayed us. We are non-partisan, we have decided to gather in the square with friends, to raise our voice in protest. We are waiting for more people to join us and force Arayik Harutyunyan to resign," he said.
Minasyan said that during the rally, Artsakh State Minister Artak Beglaryan approached them and said that Arayik Harutyunyan was in Yerevan and would return on June 22.
Mary Davtyan, former executive director of Artsakh Public Television and head of the Hadrut De-occupation NGO, has been on a hunger strike with her husband Davit Avanesyan since June 21.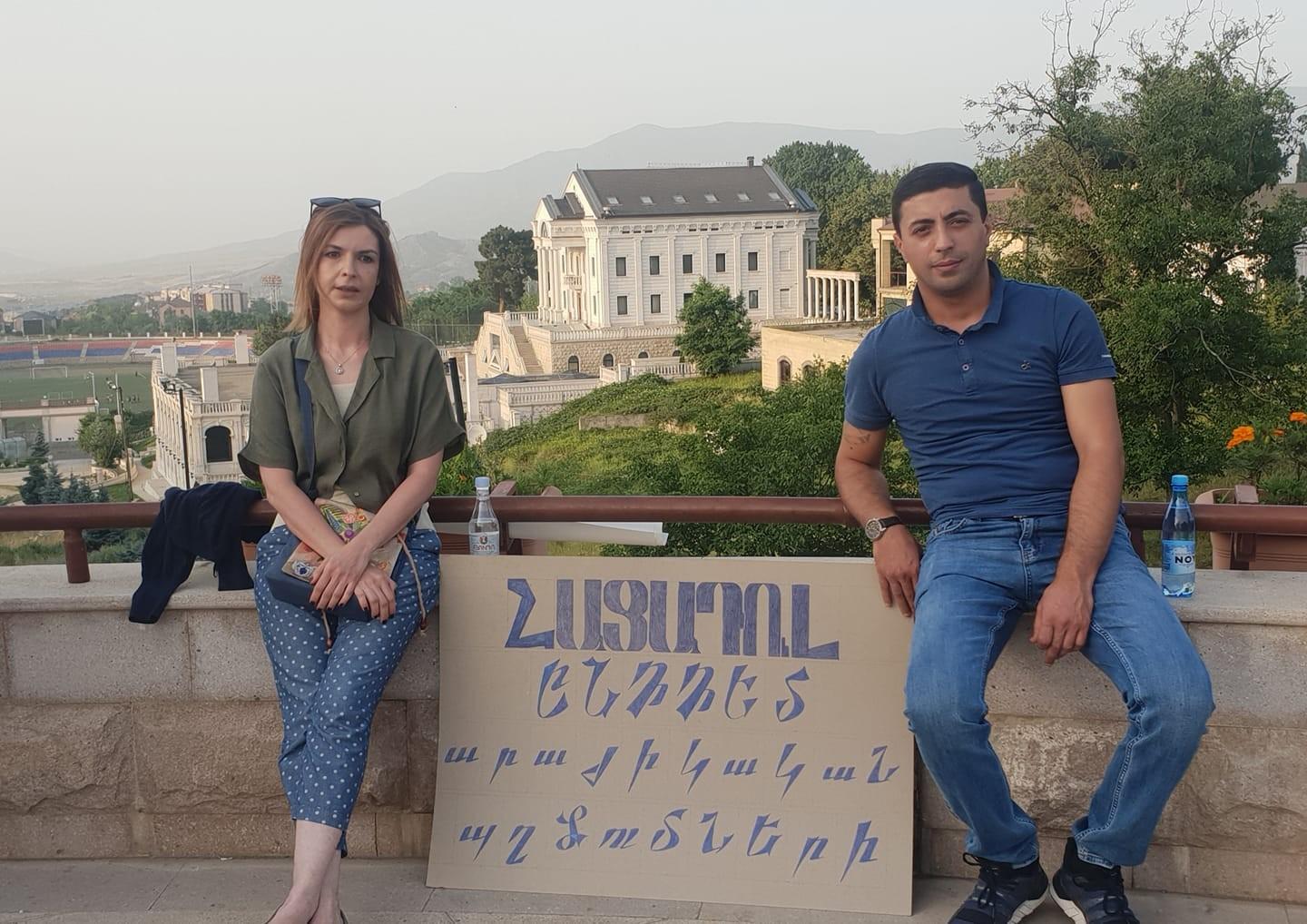 Mary Davtyan and Davit Avanesyan
Davtyan told Hetq that she had thought about going on hunger strike for some time and that Harutyunyan's congratulatory message was the last straw.
She'll decide when to end the strike based on the government's response.
This morning, Artsakh President Arayik Harutyunyan wrote on his Facebook page that he will make a speech in Renaissance Square at 6p.m. today.
Following his appearance, anti-Harutyunyan protesters will stage another rally in the square.
Hetq tried to contact various Artsakh MPs on the matter.
Ruling Azat Hayrenik MP Aram Harutyunyan refused to answer our questions, saying it was an "event". He asked Hetq to call again tomorrow. Armenian Revolutionary Federation faction MPs Davit Ishkhanyan and Vahram Balayan did not answer our phone calls.
Mary Davtyan also mentioned that they were visited by Artsakh Human Rights Defender Gegham Stepanyan and Artsakh State Minister Artak Beglaryan.
If you found a typo you can notify us by selecting the text area and pressing CTRL+Enter