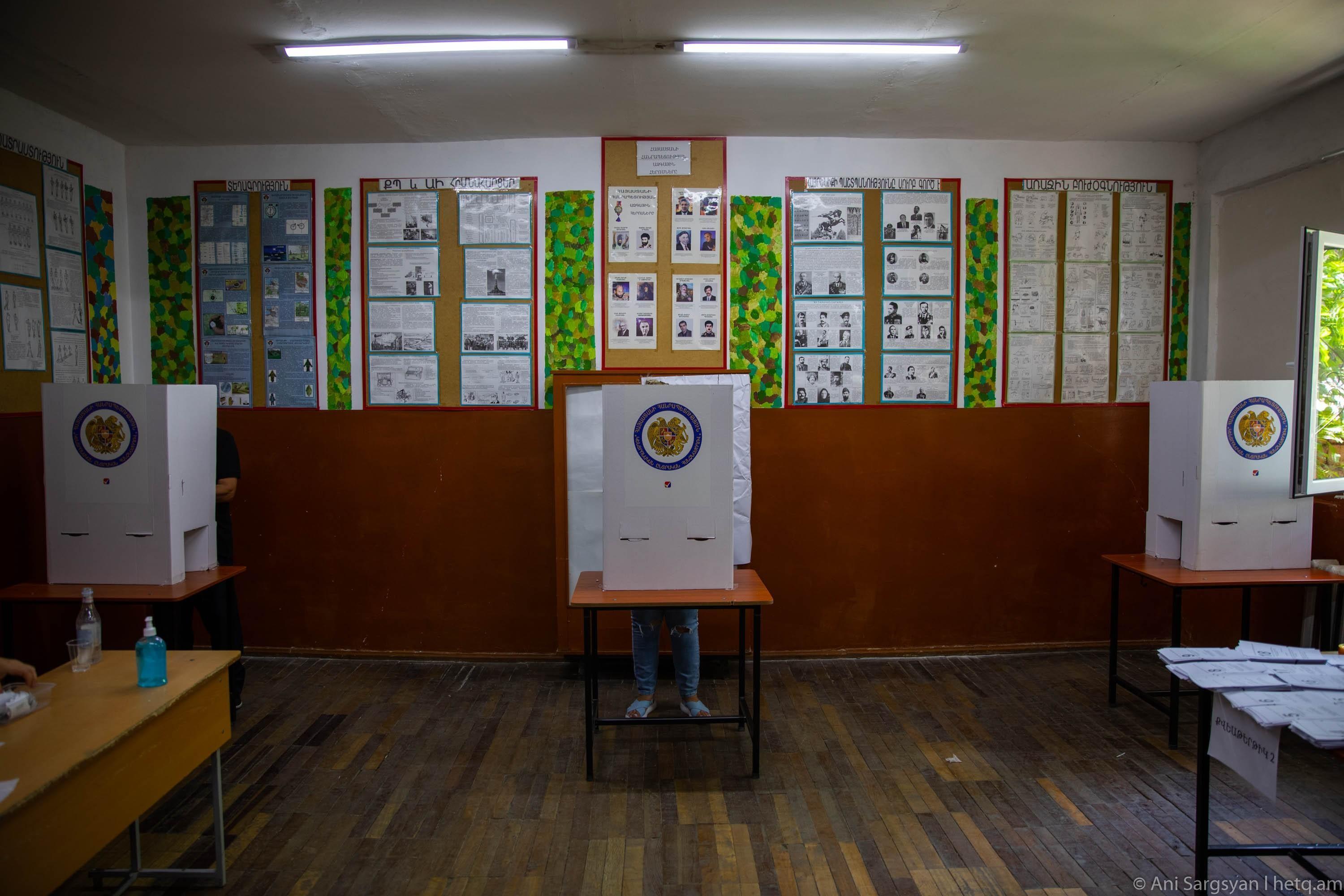 Armenia: Civil Contract Party Retains Parliamentary Majority; Gets 71 Mandates
According to the results of the June 20 snap parliamentary election in Armenia, the Civil Contract Party will get 71 seats, the Armenia Bloc - 29, and the I Have Honor Bloc – 7 in the new National Assembly.
Among the national minorities receiving mandates from Part 2 of the national electoral list, Civil Contract will include one Yezidi, one Kurdish and Russian deputy. There will be one Assyrian deputy from the Armenia Bloc.
Central Electoral Commission (CEC) Chairman Tigran Mukuchyan reported that the CEC had received three applications to invalidate the election results. The applications were submitted by the Zartonk National Christian Party, the Armenia Bloc and the I Have Honor Bloc.
As proof of voter irregularities, the applicants pointed to incidents of directed voting, power outages during the vote count, lines at the polling station, use of administrative resources, provision of pre-prepared ballots, etc.
Armenia Bloc representative Aram Vardevanyan said that some servicemen voted with a military card, which is neither a passport nor an identification card.
He said there are videos showing servicemen being ordered to vote for a specific party.
Vardevanyan added that irregularities in the published voter lists have been reported. He said the Armenian Bloc is collating the infractions and will take the matter to the Constitutional Court.
According to him, the bloc will apply to the Constitutional Court if certain issues have been registered in the.
Mukuchyan said servicemen have always used their military ID cards when voting and that the documents are regarded as valid IDs.
"The CEC finds that there is no substantive list of violations to invalidate the election results. Any violation committed in the electoral process is not in itself a basis for declaring the election results invalid, as long as the real or possible impact of those violations on the election results is not found out," Mukuchyan said.
(According to the final vote count, the Civil Contract Party garnered 688,761 votes (53.91%), the Armenia Bloc – 269,481 votes (21.09%), and the I Have Honor Bloc – 66,650 votes (5.2%).)
If you found a typo you can notify us by selecting the text area and pressing CTRL+Enter