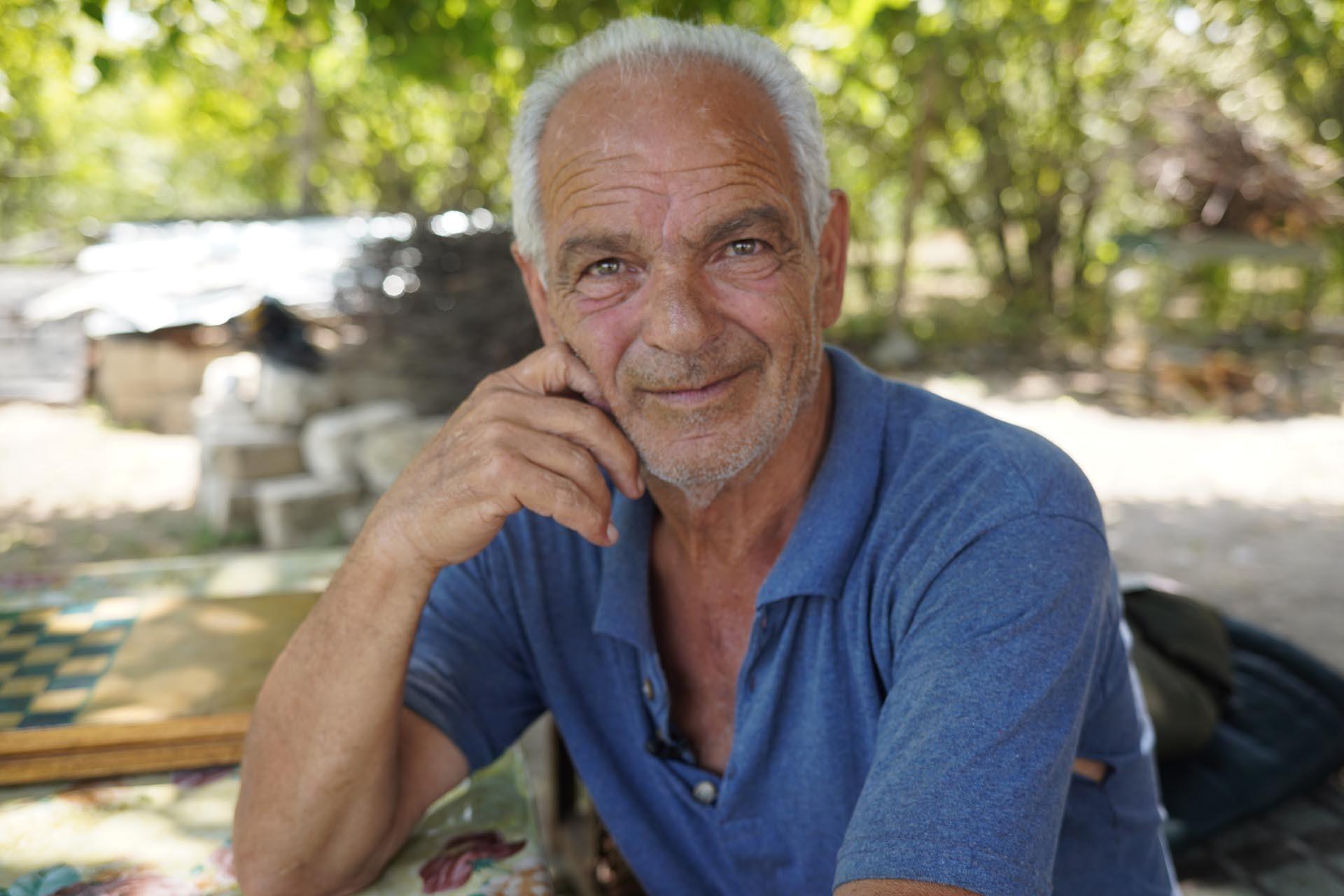 Valeri Poghosyan: 48 Days in Azerbaijani Prison Cells
Valeri Poghosyan, a 66-year-old resident of Avetaranots, a village in Artsakh's Askeran region, was captured by Azerbaijani troops on October 27, 2020.
He did not have time to escape the advancing Azerbaijani soldiers.
Poghosyan was among a group of forty-four prisoners who returned to Armenia on December 14, 2020. He remained an Azerbaijani captive for 48 days.
Avetaranots came under full Azerbaijani military control on October 27, 2020. There were eight civilians left in the village, seven of whom were captured. One managed to escape.
Boris Baghdasaryan, one of the captives, was killed and beheaded. His body was recovered on April 1 via Russian peacekeeper mediation and assistance from village Mayor Smbat Madatyan.
Three village captives have been returned. One died in captivity and the fate of the other two remains unknown.
Fierce battles raged in Avetaranots on October 27. Most resident managed to quickly flee.
Poghosyan came upon the corpse of Boris Baghdasaryan in the street and knew that Azerbaijani troops had entered the village.
Poghosyan says that he was some 125 meters from the forest, through which he intended to flee, when Azerbaijani soldiers surrounded him.
"I was going, looking back to see that there was no one behind me. I looked back for a moment and saw someone standing behind me with a machine gun. I figured that was the end. I ran another five meters and saw a few guys in front of me. There was no escape. I told them to shoot, thinking it was better than being captured," says Poghosyan, who was unarmed at the time.
He says that the Azerbaijani base was located above the village. The Azerbaijanis told him that they would not harm the women, the elderly, and children, and that he should go with them.
That night he was taken to the forest where he saw fellow villagers Maxim Grigoryan and Karen Petrosyan. Poghosyan says their eyes were blindfolded and that the Azerbaijani soldiers warned the captives they would be shot for talking Armenian amongst themselves.
Poghosyan, a Stepanakert native, lived in Baku until 1988 and is fluent in Azerbaijani Turkish. After fleeing Azerbaijan, he returned to the Artsakh capital before moving to Avetaranots ten year ago.
The Azerbaijani soldiers then took the Armenian captives to a bus for shipment out of the forest. They wanted to shoot Petrosyan because the man's legs had convulsed, and he couldn't walk. Poghosyan pleaded with the soldiers not to shoot.
They met fellow villagers, Sedrak Petrosyan, Arega Shahgeldyan and her husband Eduard Shahgeldyan, near the bus. Poghosyan says that they were blindfolded he recognized them by their voices.
Poghosyan says the Azerbaijanis constantly kicked them in the bus.
The Armenian captives were taken to a prison for ten days and were relentlessly interrogated. Poghosyan says there was no beds or chairs in the cell, only a camera on the wall.
They slept on the floor. They were blindfolded day and night.
Poghosyan believes they were first held at an Azerbaijani security prison close to Baku. The captives were then moved to a Baku prison where they remained for one month.
Poghosyan, Grigoryan and Petrosyan were placed in the same cell. Grigoryan was taken away the next day. Petrosyan, a few days later. Poghosyan has heard nothing of their whereabouts since.
Poghosyan says the captives were mostly beaten in the first prison.
On December 14, his captors told him he was to be released. He was the only one left in the cell. He thought the Azerbaijanis would hold him captive for much longer.
Co- villager Eduard Shahgeldyan died in captivity, and his wife Arega Shahgeldyan was released.
After his release, Poghosyan received medical treatment in a Yerevan hospital, undergoing heart and cerebral hemorrhage surgery.
Poghosyan now lives in Ivanyan, a town in Artsakh's Askeran Province that remained in Armenian hands. The Artsakh government pays the rent on the unfinished house. He just uses one room.
When Hetq visited Poghosyan, staffers from the Artsakh Ministry of Labour, Social Affairs and Resettlement made a house call. They wanted to see Poghosyan's living conditions and what he might need.
The former captive says the house lacks the basics and that the landlord helps.
He has no idea what he'll do or where he'll live down the road.
Video by Ani Ghoulinyan
If you found a typo you can notify us by selecting the text area and pressing CTRL+Enter