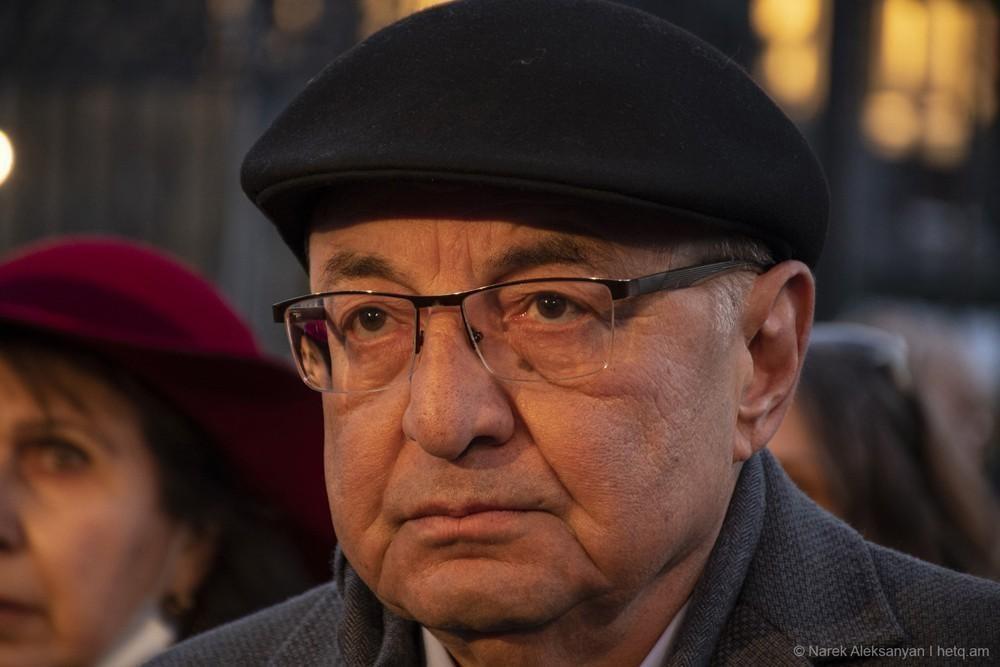 Vazgen Manukyan's "State Seizure" Trial Gets Underway in Yerevan Court
The first court session reviewing the case of former Armenian PM Vazgen Manukyan, charged with calling for the "seizure of state power and the overthrow of constitutional order" got underway today at Yerevan's Court of General Jurisdiction.
Manukyan, one of the leaders of the Homeland Salvation Movement (HSM), is charged with making such calls at public rallies in Yerevan during February and March.
Previous court sessions had been postponed for a variety of reasons.
The HSM, a loose coalition of anti-Pashinyan political forces, organized several rallies in Yerevan last spring designed to force Armenian PM Nikol Pashinyan to resign.
Manukyan's lawyers have filed a motion with the court to remove any pre-trial detention restrictions placed on Manukyan. The former prime minister has signed an affidavit not to leave the country.
The HSM, argued at the time, that Pashinyan must resign before early parliamentary elections could be held in Armenia.
The HSM selected Manukyan to head a transitional government in the country.
Manukyan, at a March 6 rally, announced that free and fair parliamentary elections could not be held as long as Pashinyan remains in power.
"We have lost a significant part of our homeland. Our army has been broken. We have lost thousands of young people, Aliyev speaks with contempt for Armenians," Manukyan told rallygoers.
Update: The court rejected the motion to remove the pre-trial detention order. Manukyan describes the charges as a government campaign to silence him.
If you found a typo you can notify us by selecting the text area and pressing CTRL+Enter