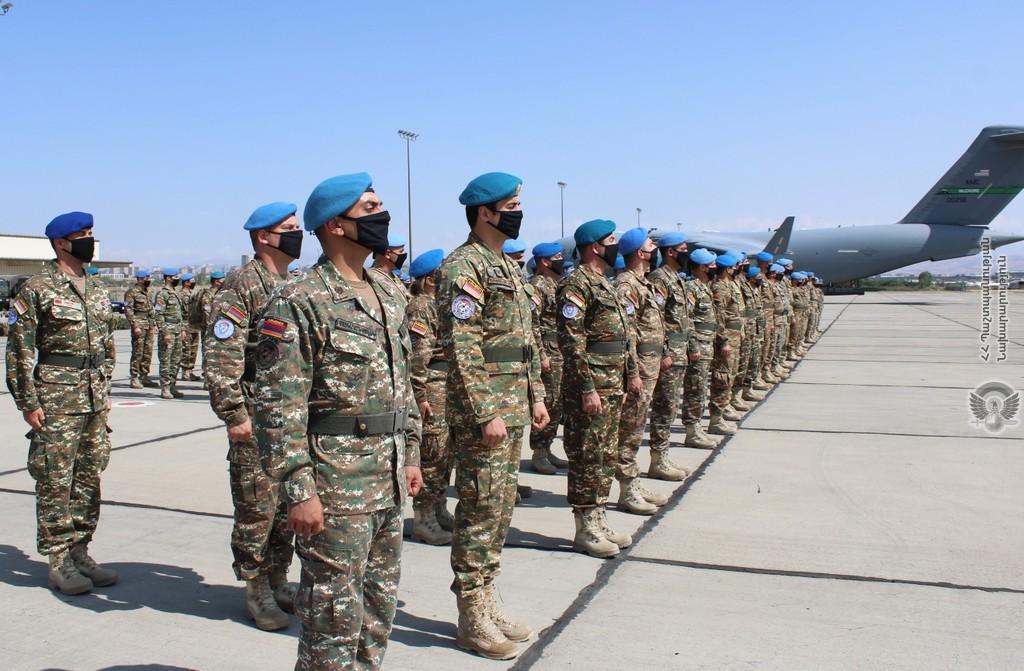 Armenian Peacekeepers Left Afghanistan in March
The Armenian peacekeeping contingent in Afghanistan ended its service in early March of this year and returned to Armenia on March 4, 2021, this according to a Ministry of Defense response to a Hetq inquiry.
The Armenian contingent had been carrying out its peacekeeping mission in Afghanistan since February 2010.
The peacekeeping unit (one platoon) was involved in the Northern Command of the International Security Assistance Force (ISAF) under the command of the Federal Republic of Germany and carried out security tasks at the airport in the city of Kunduz.
In addition, Armenian peacekeepers carried out their mission in Kabul, the capital of Afghanistan, as well as in the military barracks located in the cities of Mazār-i-Sharīf and Kunduz.
The Armenian Defense Ministry notes that in the period from February 2010 to March 2021, a total of 3,200 servicemen participated in the Armenian peacekeeping mission in Afghanistan.
At present, Armenian servicemen continue their mission in Kosovo (KFOR) and Lebanon (UNIFIL), respectively, as part of US and Italian peacekeeping missions.
The Ministry says there are no discussions presently underway on joining other international peacekeeping missions.
Of NATO forces, only Turkish armed forces will remain in Afghanistan for some time. The Turkish army has expressed its readiness to defend Kabul's Hamid Karzai Airport. The Taliban have stated that they will not allow Turkish troops to enter Afghanistan.
If you found a typo you can notify us by selecting the text area and pressing CTRL+Enter