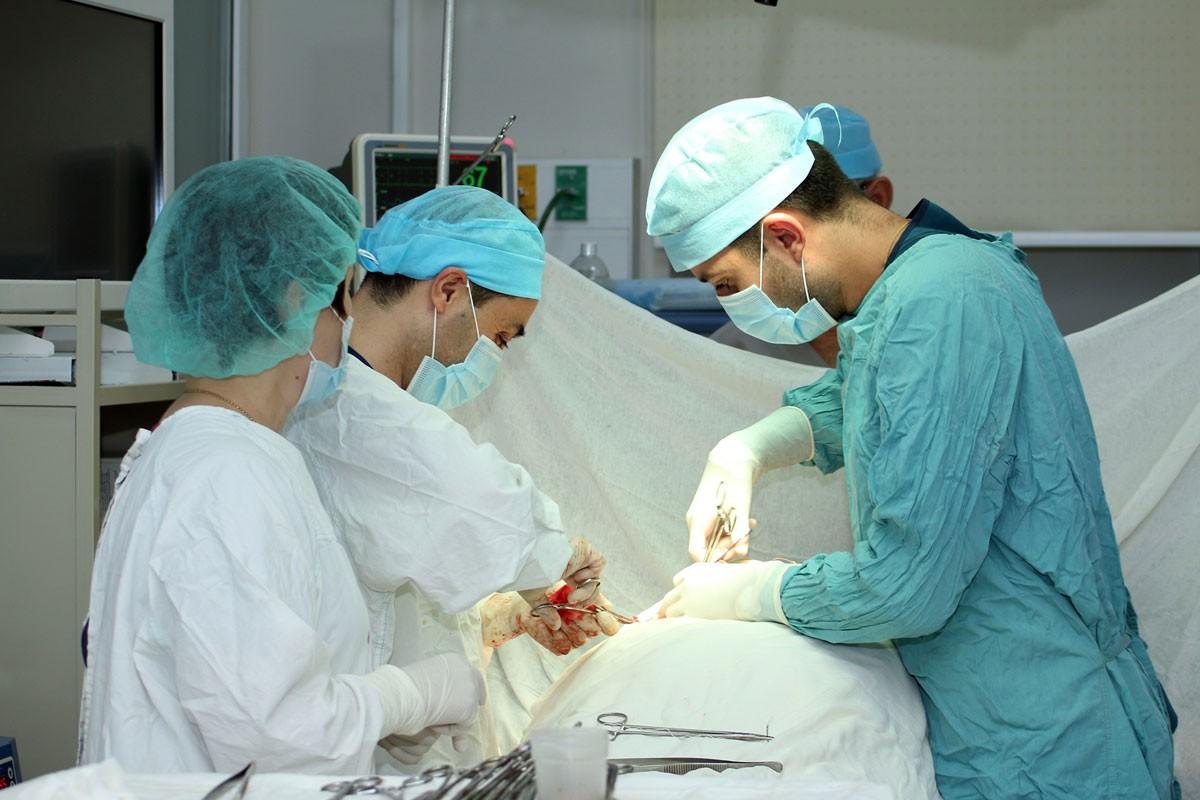 Physicians on the Karabakh Frontline: Saving Lives Amidst the Trauma of War
Khachik Galstyan was a third-year clinical residency surgeon at Yerevan's Tonoyan Medical Center when Azerbaijan launched its offensive against Karabakh on September 27, 2020.
On his way to work, Galstyan heard that war had broken out. Arriving at the hospital, he and his colleagues had a decision to make.
They decided to travel to Artsakh and help the Armenian war wounded. That same day, many staffers left for Artsakh together with center director and surgeon Taron Tonoyan.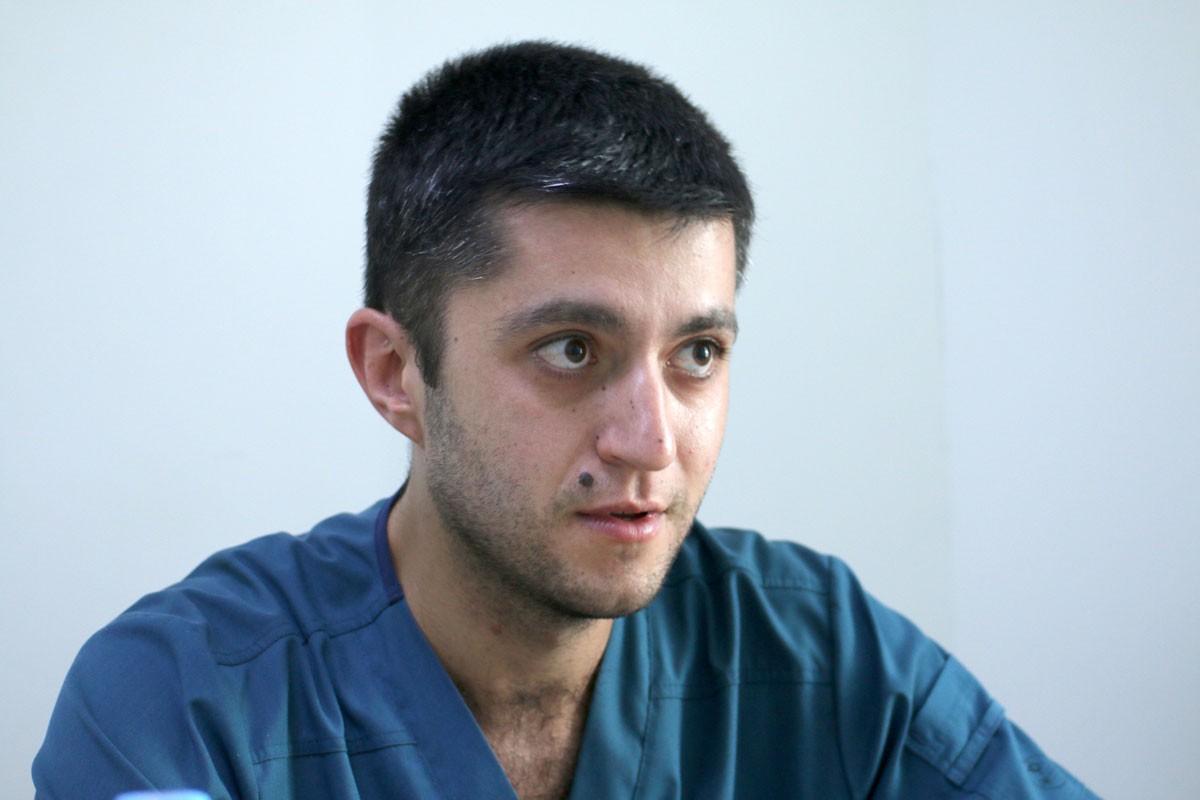 Galstyan and some medical workers stayed behind. They had patients to treat.
September 27 was a day unlike no other for Galstyan and his colleagues. Frantic telephone calls were made between Yerevan and Artsakh. Medical teams and assistance had to be hastily organized.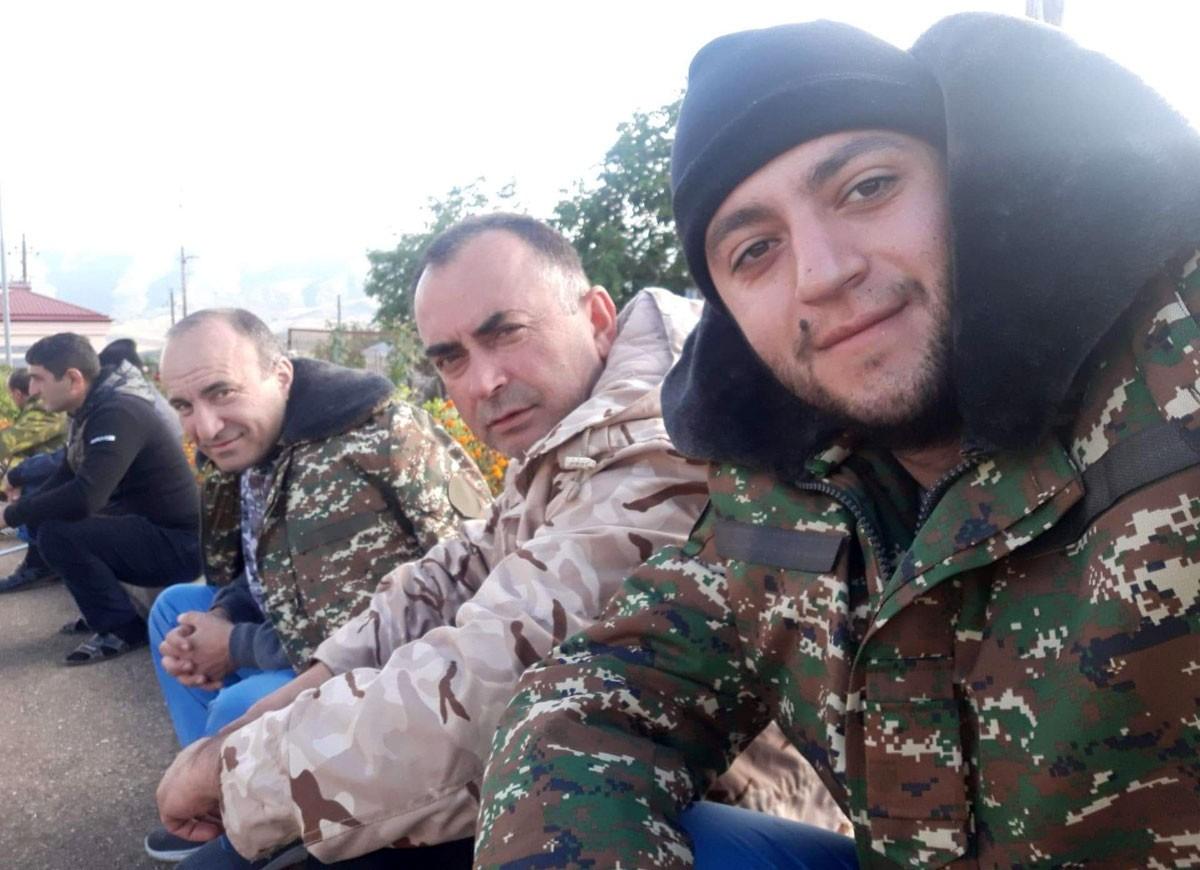 On October 5, Galstyan left for Hadrut, a town in southern Artsakh, to meet colleagues who had been working in the area for one week.
All the hospital wards were full of wounded soldiers and civilians.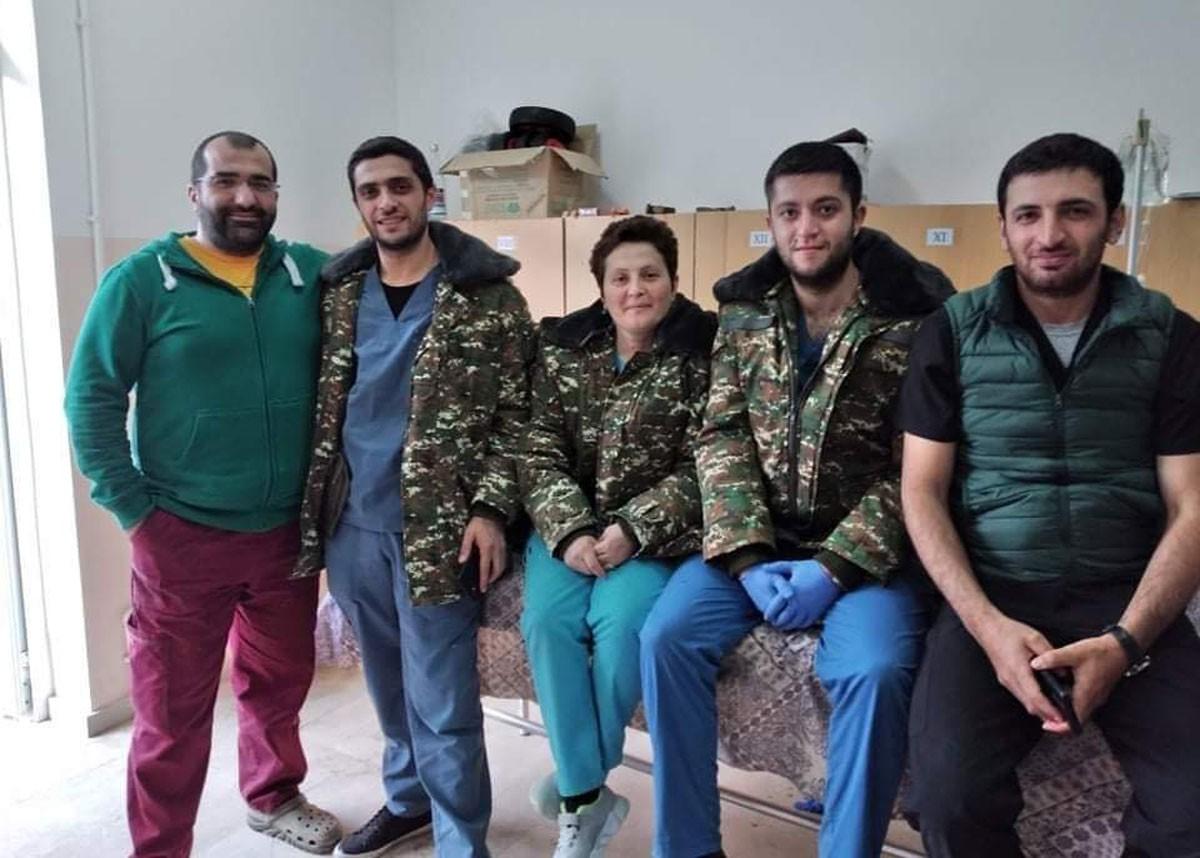 "I arrived in Hadrut at 10:30 in the morning. When I settled in, my colleagues told me to be careful and not to stand outside too much. They said the Smerch rockets were usually fired at 11 a.m. We had to take shelter under the columns of the hospital. After hearing the explosion of the first rocket, I realized the seriousness of the situation. Half an hour later, the wounded were brought," says Galstyan.
First aid was given to an 18-year-old soldier whose lower and upper limbs were completely burned. The limbs were quickly bandaged, and he was taken to a hospital room.
The medical workers knew they had to hustle and save lives.
"It was difficult. There were a lot of wounded who had strong wills. It seemed that they were not worried about the injuries they had received. They wanted to get treated as quickly as possible and return to the front," Galstyan recollects.
Those were tough days, an emotional roller-coaster ride for Galstyan and the other medical workers.
The surgeon operated on an 18-year-old soldier who had been shot, damaging his liver and stomach. The wounds were too severe. He died in the operating room before the operation began.
We are silent for a moment. Galstyan takes a deep breath.
He says that while the satisfaction he derived from saving the life of a wounded soldier could never make up for those times when he was unable to do so, such successes kept him going amidst the adversity.
"They were mutually exclusive feelings that merged like black and white," he says.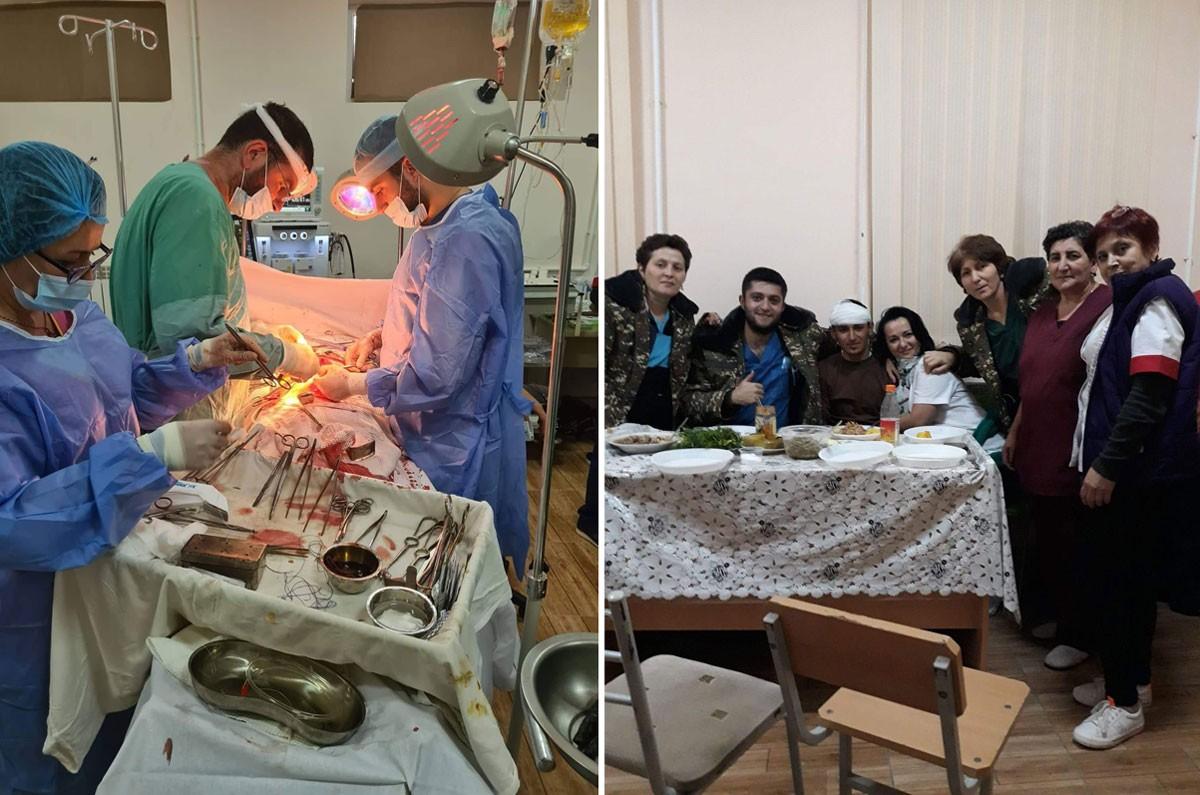 Galstyan and the others worked throughout the bombing and shelling.
By the evening of October 5, the medical workers decided to evacuate the wounded. Equipment had to be moved. The situation outside had quickly deteriorated.
They reached the village of Azokh, near Hadrut, and quickly set up shop in the local school. Hours later, they started treating the wounded.
"A volunteer was brought in whose face was completely burnt. He had lost an eye. We were bandaging him, trying to calm him down. But all he told us was to finish what we were doing so he could go back to the front and join his friends. There were very resilient guys. Their will and strength were something else," says Galstyan.
I ask the surgeon how he and his colleagues were able to overcome the trauma of what they saw and face the burden placed on their shoulders.
Galstyan says that the medical team was united, as a family, and focused on the task at hand.

Azokh, in turn, became unsafe as well and the field hospital had to be relocated.
Some medical workers went to Stepanakert, the others returned to Yerevan where the Tonoyan Medical Center was reorganized to treat the war wounded.
This second evacuation took a heavy toll on the medical staff. They realized that the war was going badly despite Armenian government pronouncements to the contrary.
"When I went to Hadrut, I believed it would be a short stay. I thought that war wouldn't last long, that it would end in our victory, because I saw our fighting spirit," says Galstyan, adding that "many lives had been saved thanks to the medical staff, and those lives will bring new lives."
Photos from Khachik Galstyan's personal archive and by Hakob Poghosyan
If you found a typo you can notify us by selecting the text area and pressing CTRL+Enter