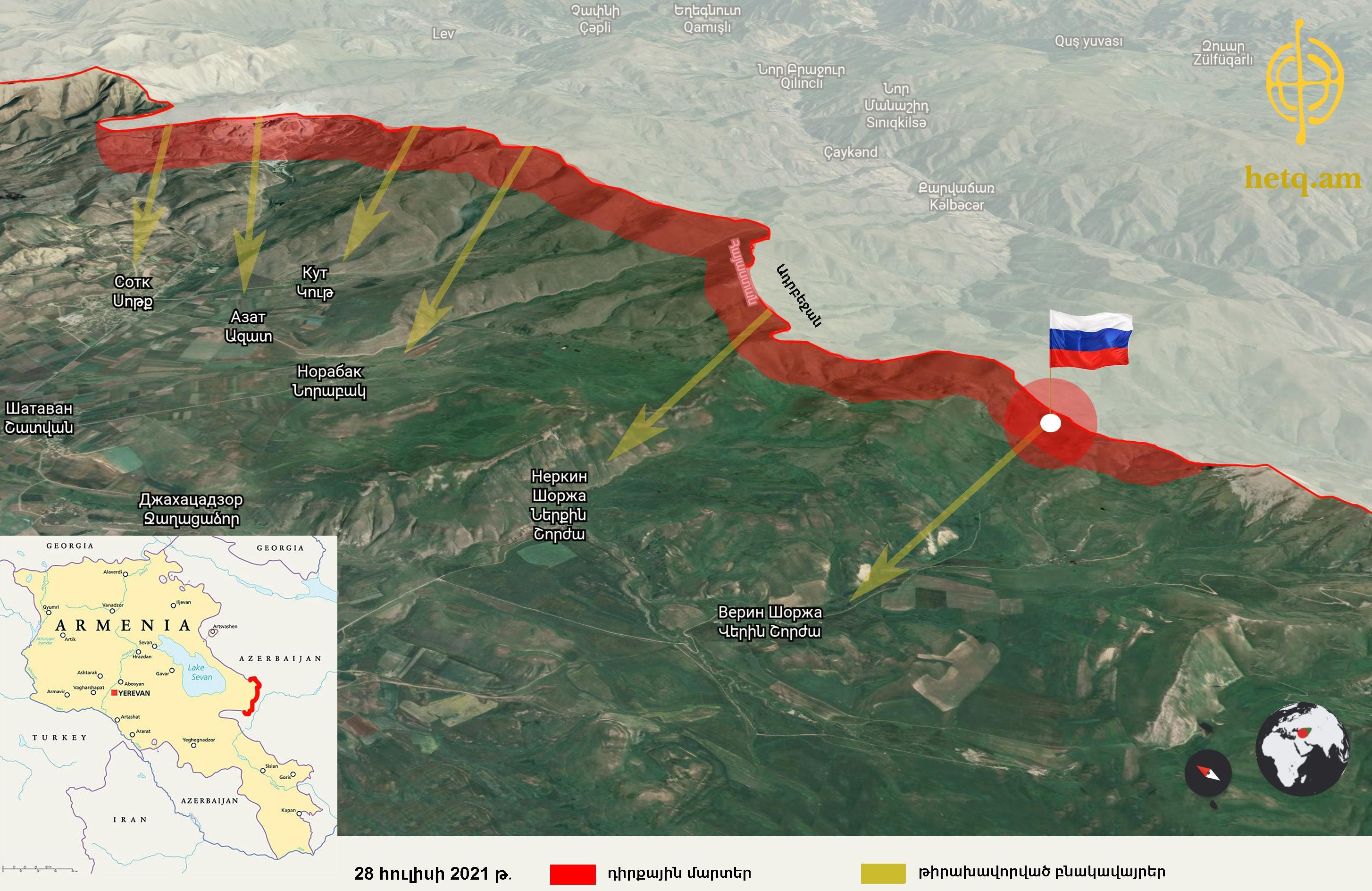 Russian Mediation Halts Border Clashes; Negotiations Underway
Fighting that broke out last night along the eastern part of the Armenian-Azerbaijani line of contact (Sotk-Verin Shorzha) has stopped due to Russian mediation.
According to a Hetq source, Azerbaijani troops, who had occupied two Armenian positions in the Verin (Upper) Shorzha sector were later repulsed by Armenian forces.
The same Hetq source says that Russian servicemen are now stationed in the area.
Hetq could not get any clarification from the Armenian Ministry of Defense.
Gegharkunik Governor Gnel Sanosyan told Hetq, "The Russians are there. Negotiations started at 10:40."
Earlier, the Ministry of Defense reported that both sides suffered casualties due to the hostilities initiated by the Azerbaijani side at 03:40. The Armenian side has three victims and three wounded. Azerbaijan has not published data on its losses.
Azerbaijani forces tried to improve their border positions in the areas from Sotk to Verin Shorzha with a series of offensive operations. Armenian troops their advance.
The Armenian Defense Ministry says there was no change in the line of contact.
According to Armenian Human Rights Defender Arman Tatoyan, as of 10:30 am, alarms were received from area civilians that Azerbaijan troops were firing in the direction of the Sotk, Kut, Azat, Norabak, Nerkin Shorzha, Verin Shorzha villages of Armenia's Gegharkunik Province.
Update: The Armenian Defense Ministry reports that an agreement has been reached to resume the ceasefire on the northeastern section of the Armenian-Azerbaijani line of contact through the mediation of the Russian Federation (RF) peacekeeping command.
The ministry, in a statement, reports that "During the fighting that started as a result of an Azerbaijani provocation, both sides used firearms and mortars."
If you found a typo you can notify us by selecting the text area and pressing CTRL+Enter