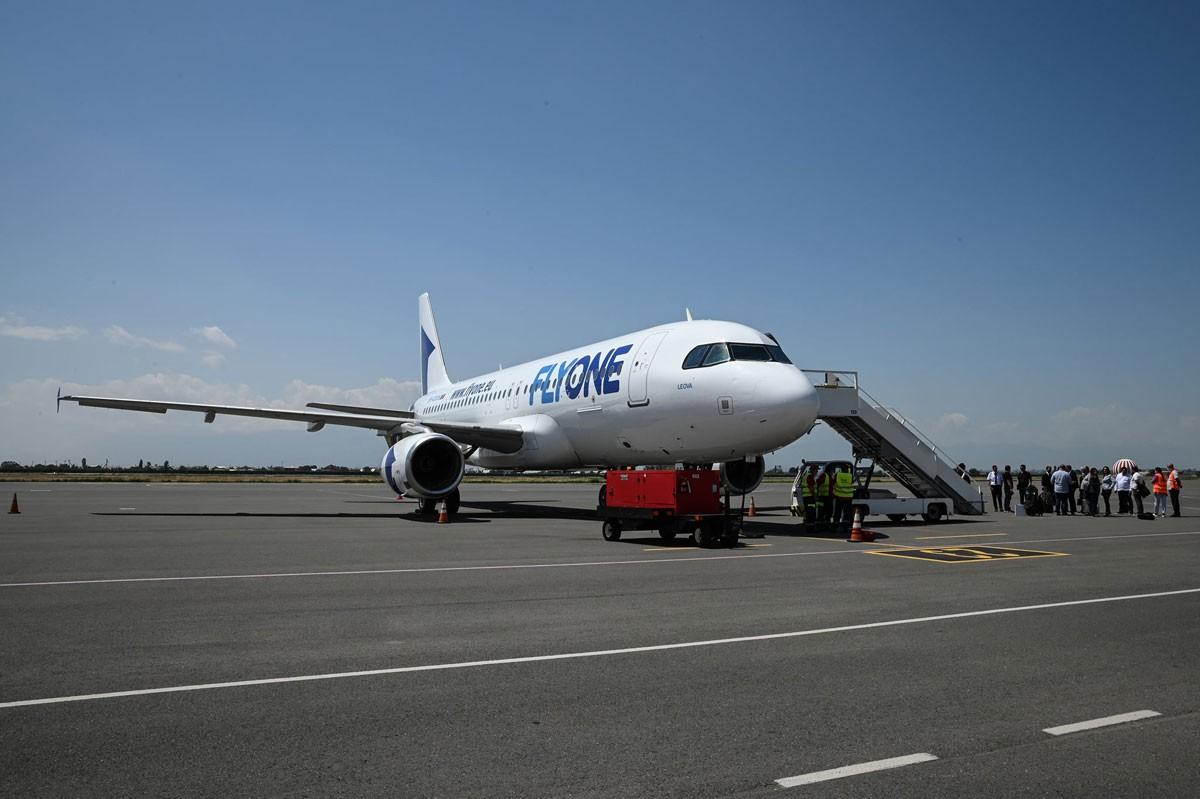 Moldovan Connections: Family of Armenian MP Wants to Enter Armenia's Aviation Market
The family of businessman Khachatur Sukiasyan, a pro-government member of Armenia's National Assembly, wants to start an aviation business in Armenia.
The Sukiasyans set up a joint venture with their Moldovan counterparts in Yerevan, but the company has not yet received an Aircraft Operator's Certificate (AOC) from Armenia's Civil Aviation Committee allowing it to engage in commercial transportation.
We are talking about Fly One Armenia LLC, which was founded on March 18 of this year. According to Armenia's Law on Aviation, AOCs can be obtained by legal entities in which 51% of the shares are owned by Armenia citizens and / or legal entities registered in the country. 54% of Fly One Armenia LLC belongs Armenia citizens and 46% is registered in the name of the Moldovan Fly One company.
Fly One, registered in Chisinau, was founded in September 2015, and received an AOC by the Moldovan Civil Aviation Authority in March 2016. In 2018, the Moldovans founded a new company in Romania - Fly One Airlines. The creation of Fly One Armenia can be considered another expansion of the Moldovan airline network.
Fly One's partners in Armenia are the Sukiasyans, but none of the brothers Khachatur, Saribek, Eduard and Robert Sukiasyan are involved in Fly One Armenia LLC. 54% belonging to the Armenian side are registered in the name of other persons, who, however, are apparently affiliated with the Sukiasyans.
Two residents of Yerevan, Hakob Aleksanyan and Armen Sirunyan, each have a 24.5% share. Armen Sirunyan is one of the Sukiasyans' relatives, as well as the brother of former Interior Minister Vano Siradeghyan's bodyguard Suren Sirunyan.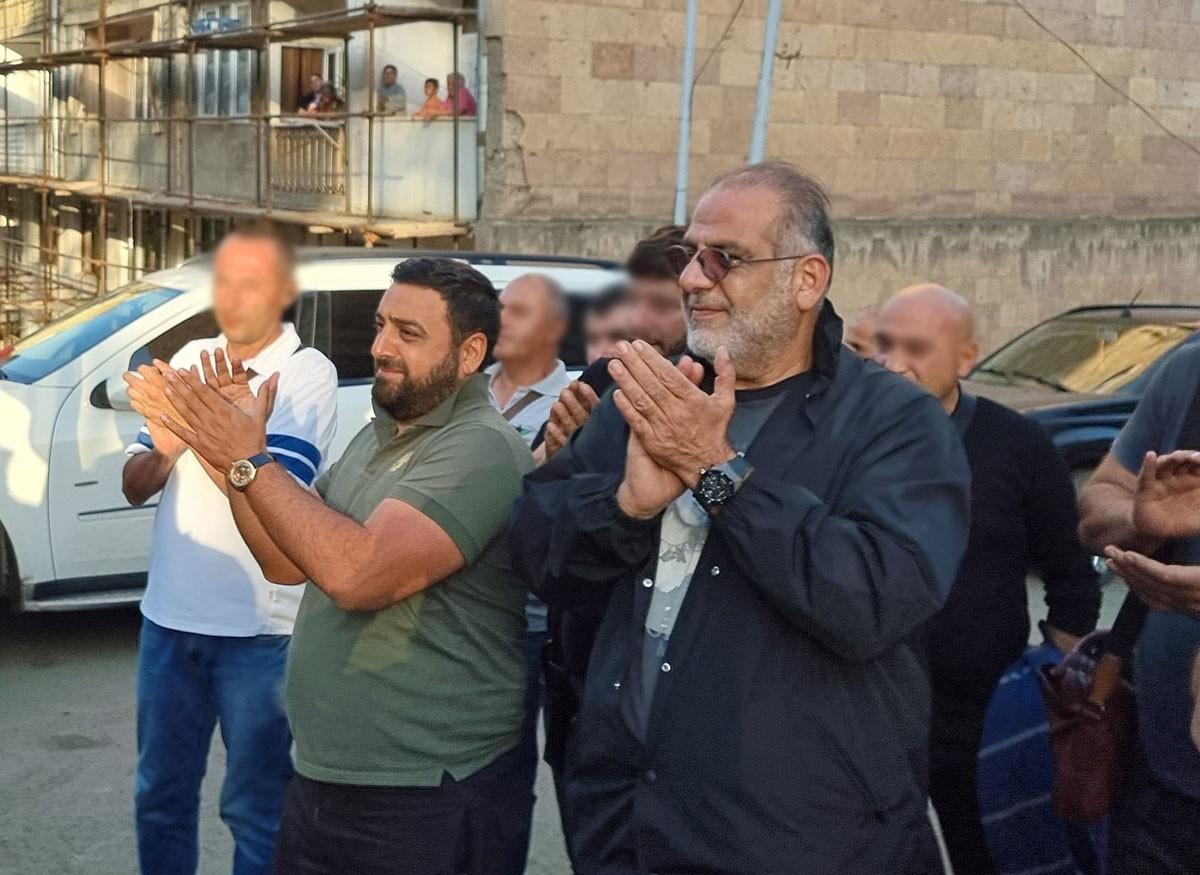 Armen Sirunyan and Eduard Sukiasyan
Fly One Armenia is registered on Zavaryan Street in Yerevan, at Armen Sirunyan's registration address. The Sukiasyans are registered at a neighboring address.
Besides, H. Aleksanyan and A. Sirunyan, Larisa Sahakova from Yerevan owns another 5% share in the LLC.
The owners of the Moldovan Fly One are people affiliated with former Moldovan officials. The company is currently split between two families.
40% belongs to Maria Cebotari, the wife of former Moldovan Minister of Justice (2015-2017) Vladimir Cebotari, and 10% to the former official's sister, Mariana Tabuica.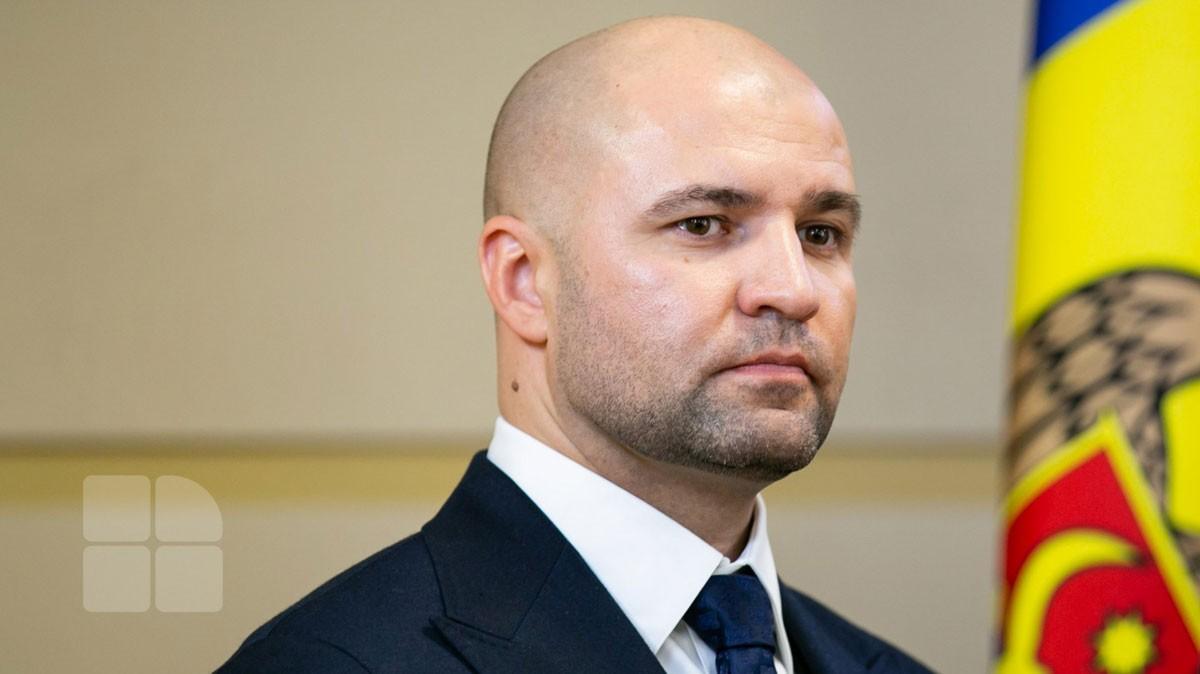 Note that in 2006-2011 V. Cebotari worked for Air Moldova, the national air carrier of Moldova. In 2011-2013, he headed the Moldovan Civil Aviation Authority. In 2013-2015, Cebotari was the Deputy Minister of Transport and Road Infrastructure of Moldova, and in 2015-2017 - the Minister of Justice. It was during his tenure as minister that he and his associates and colleagues founded Fly One, a private airline. In 2019-2021, V. Cebotari was a member of the Moldovan parliament. It should also be noted that Cebotari's wife owns 50% of the Romanian Fly One Airlines.
The remaining 50% of the Moldovan Fly One belongs to the family of Mircea Maleca, the former head of Moldova's Civil Aviation Authority (2015-2016). At present, 10% is registered in his name, and 40% in the name of his ex-wife Ina Maleca (once owned by Mircea Maleca's father-in-law, Tudor Carabadjak). Prior to leading the civil aviation industry, Maleca was the CEO of Air Moldova in 2013-2015, and before that, its Chief Financial Officer. He and V. Cebotari are old acquaintances.
Eduard Sukiasyan and Mircea Maleca in the second row
Interestingly, in June 2016, Maleca resigned as head of civil aviation at the urging of then Prime Minister Pavel Philip. A journalistic investigation showed that the real partner of the Cebotari family in the private company Fly One is Mircea Maleca through his ex-father-in-law Tudor Carabadjak. Prime Minister Philip admitted that there was a conflict of interest, which was followed by Maleca's resignation. There were even rumors that Maleca wanted to restrict the flights of the national carrier Air Moldova, which would be used by the newly created Fly One. Freeing himself from the "official shackles", Maleca became the CEO of Fly One in March 2017, and later also the owner of 10%.
Mircea Maleca is also the General Director of Fly One Armenia LLC. On May 26, 2021, he arrived in Yerevan on one of the Fly One planes, gave interviews to journalists, and visited Armenia's Civil Aviation Committee. SIL Group was mentioned as a partner of Moldovans in the reports, but there is no such legal entity in the Armenian State Register of Legal Entities. Most likely, the reference was about the Sukiasyans' SIL Concern LLC, although, as we mentioned, 54% of Fly One Armenia shares are legally owned by three citizens of the Republic of Armenia, not by SIL Concern.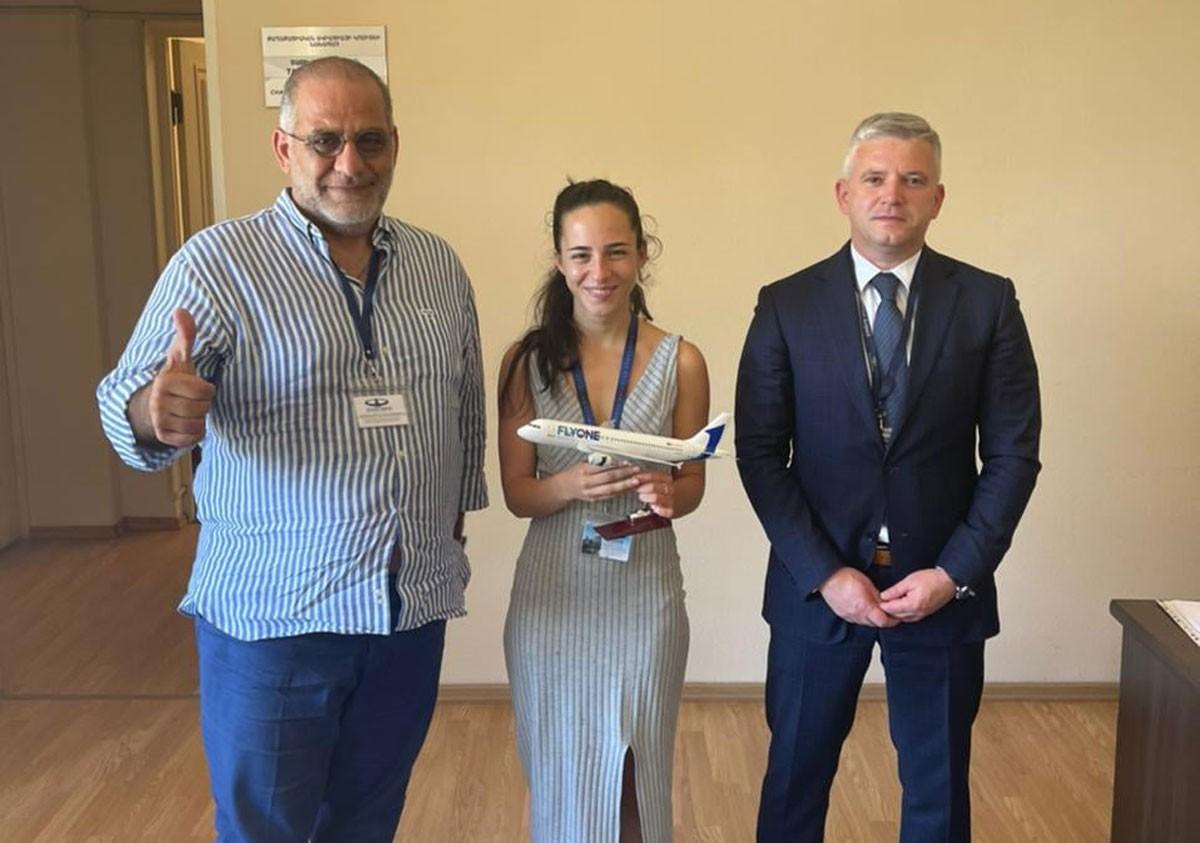 Eduard Sukiasyan, Tatevik Revazyan and Mircea Maleca
Eduard Sukiasyan posted photos with Maleca and Tatevik Revazyan, who heads Armenia's Civil Aviation Committee, on Facebook. Fly One Armenia LLC applied to the committee for an AOC but has yet to receive one. As of August 2, there is no plane registered in the name of the company in Armenia's aircraft register.
Moldovan Fly One currently has five aircraft: one Airbus A319 and four Airbus A320s. According to the company, it currently has the largest fleet in Moldova. Two of the A320s were registered in Moldova in May and June. The first of them (Moldovan registration: ER-00006) is the plane that arrived in Yerevan (see the main photo). It cannot be ruled out that it will be registered in Armenia as a Fly One Armenia aircraft. Of note is that Fly One named all its aircraft after Moldovan cities. ER-00006 was named Leova, a small city in the west of the country. Mirce Maleca's former father-in-law, Tudor Carabadjak, is from the Leova region.
Fly One has extensive experience in collaborating with Armenian airlines, about which Hetq periodically writes. Previously, this carrier leased aircraft from Atlantis European Airways (Armenian aircraft registrations EK-32008, EK-32002, EK-73797) and Taron-Avia (EK-73775) on wet lease terms. The national carrier "Air Moldova" also rented Armenian planes.
If you found a typo you can notify us by selecting the text area and pressing CTRL+Enter