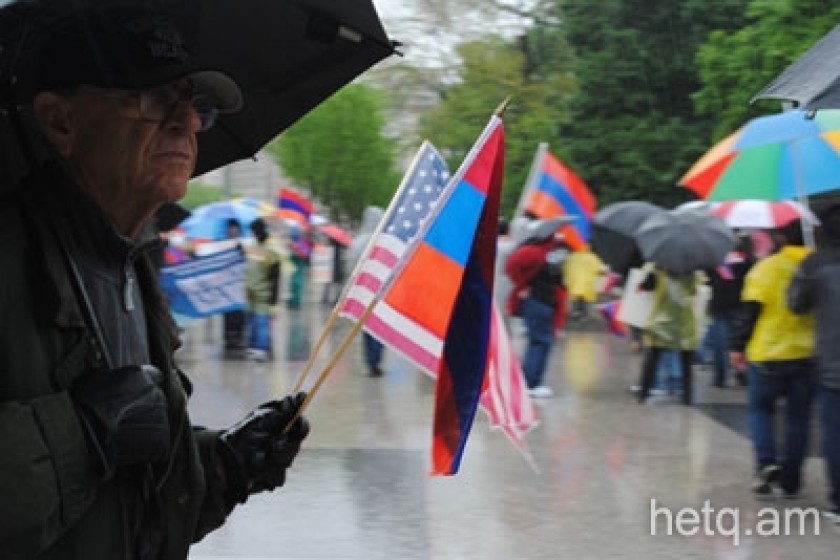 Armenians Protest Outside White House; Urge Obama to Recognize Genocide
Armen Gyaghkedjyan has been living in the U.S. for the past 31 years.
On a rainy and windy April 24, he and other area Armenians staged a protest outside the White House in Washington D.C. Armenian and American flags were in abundance and the activists carried a variety of banners
"The reason for our protest march today is to show that we have demands. We have to keep up the struggle for justice until our last breath," said Gyaghkedjyan.
A number of protest actions centering on the 97th anniversary of the Armenian Genocide have been planned for Washington D.C.
Elizabeth Chouljian , Communications Director of the Armenian National Committee, said that the protest in front of the White House was to call on President Obama to recognize the Armenian Genocide as he promised when he was running for the office.
"The main protest is scheduled to take place outside the Turkish Embassy," she said.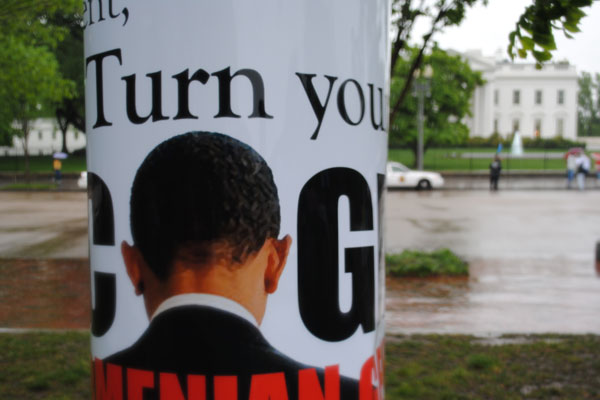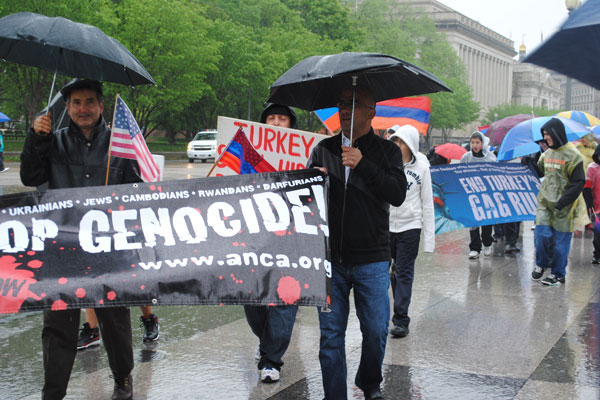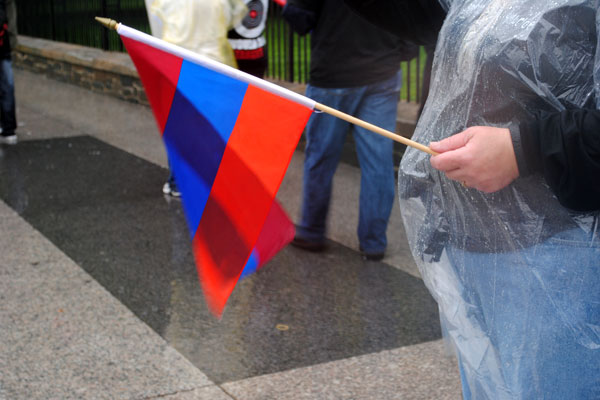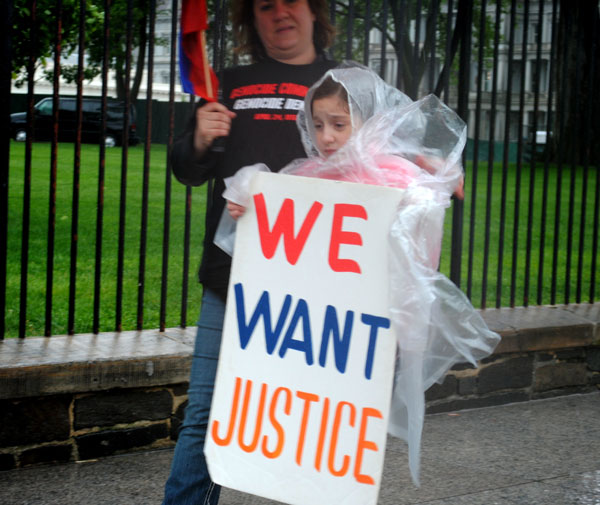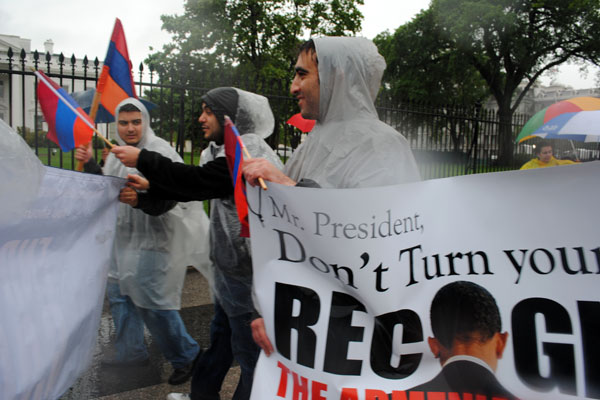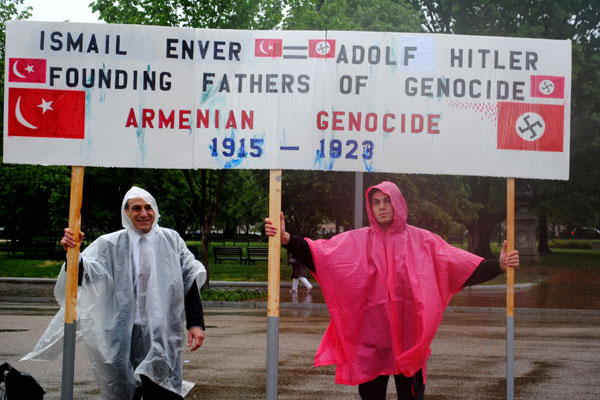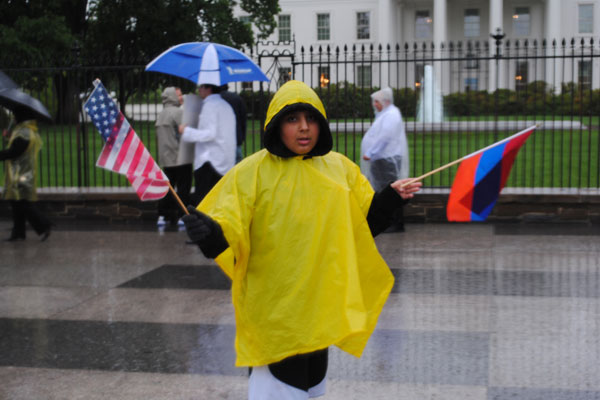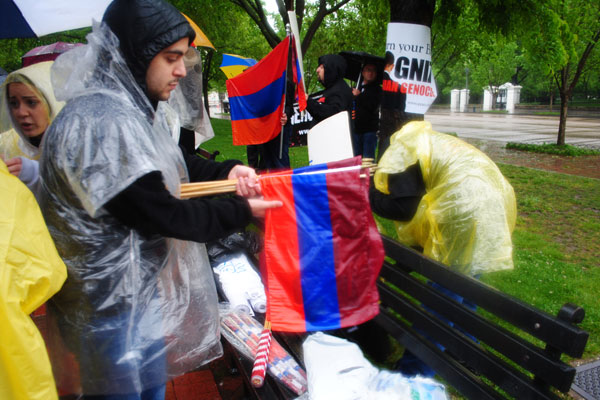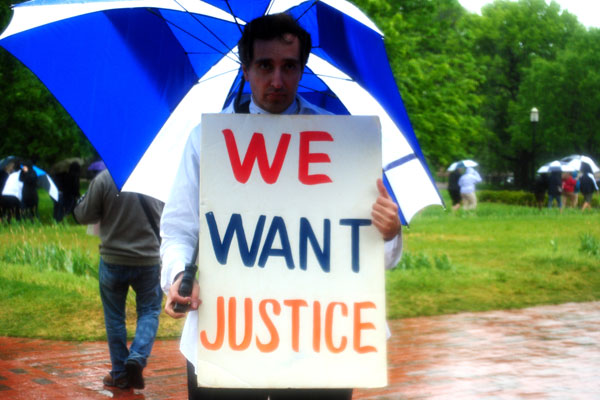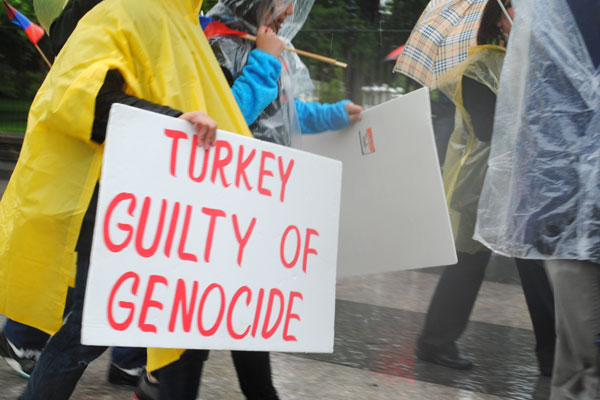 If you found a typo you can notify us by selecting the text area and pressing CTRL+Enter