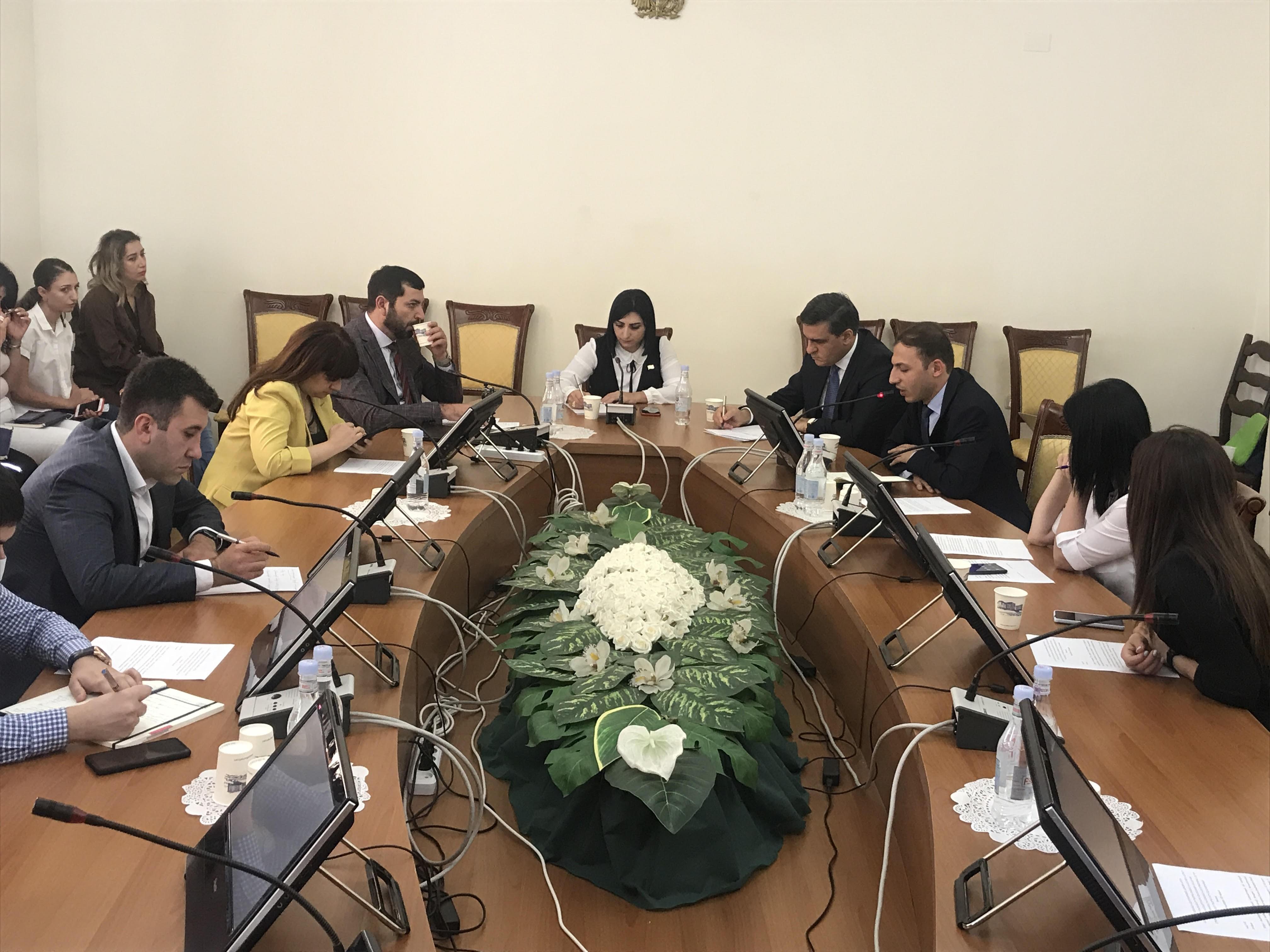 Artsakh HRD Says Housing Remains Most Pressing Problem
Artsakh Human Rights Defender Gegham Stepanyan, addressing the Armenian National Assembly's Standing Committee on Protection of Human Rights and Public Affairs today, declared that the housing issue remains the most serious issue facing post-war Artsakh.
Stepanyan said that this is the reason why some 22,000 Artsakh residents did not return after the last year's war even though they expressed a desire to do so.
"Sometimes, people are deprived of basic living conditions. They live in basements and are deprived of sanitary conditions. The rents paid by the state do not correspond to the market prices. I have submitted a proposal to the Artsakh government in that direction. I know that steps are being taken for change," he said.
Stepanyan described the problems that exist in post-war Artsakh to the committee members in the hope that avenues of cooperation can be identified to resolve them. He said he expects assistance from Armenia's private sector.
Stepanyan said that the lack of water, communications and jobs also plague Artsakh.
"The displaced population, some 13,000 to 15,000, has resettled in Stepanakert, which is quite a large number for a city of 50,000, and has caused problems," he said.
The Artsakh Human Rights Defender expressed concern over the termination of Armenian government support programs, in particular, the 68,000 AMD stipends and the program that pays families for hosting displaced individuals.
If you found a typo you can notify us by selecting the text area and pressing CTRL+Enter