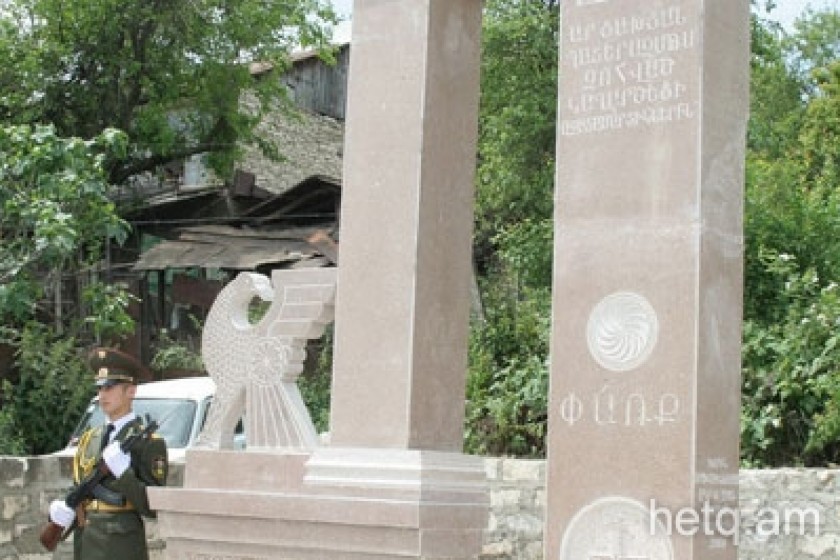 New Memorial Honors Artsakh War Dead
A memorial to honor the 17 residents of the village of Kaghartz who died in the Artskah War was recently unveiled in the community that is located in the Martuni region of the NKR. The memorial is next to one dedicated to those who died in the Great Patriotic War (WWII).
Local parish priest Father Arakel Ghazaryan officially blessed the memorial that was financed by Vrezh and Armen Safaryan, two Kaghartz natives that now reside in Russia.