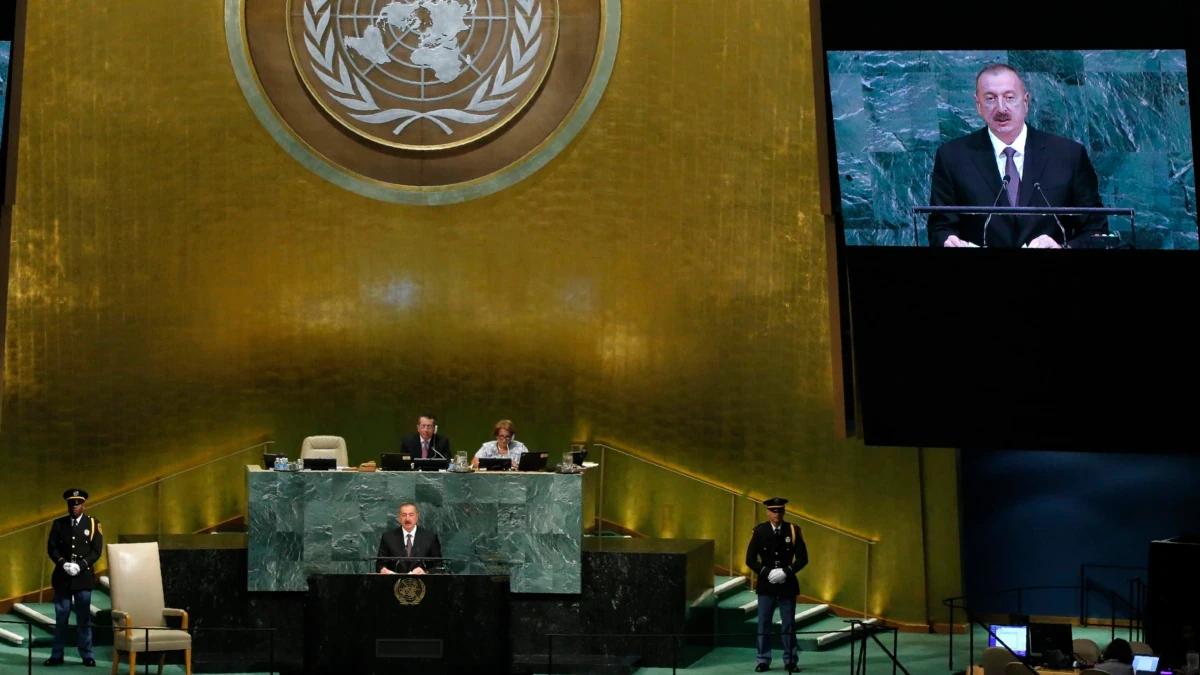 Aliyev Says He's Ready to Start Peace Talks with Armenia
Azerbaijani President Ilham Aliyev, during his videotaped speech yesterday addressing the UN General Assembly, reaffirmed Azerbaijan's readiness to start negotiations on a peace agreement with Armenia, calling on Yerevan to choose between territorial demands and cooperation.
"The conflict is over, so Azerbaijan has already announced its readiness to begin negotiations on a peace agreement with Armenia based on the principle of delimitation and demarcation of borders, mutual recognition of each other's sovereignty and territorial integrity. Such an agreement can turn our region into a region of peace and cooperation. However, we are still we do not see a positive reaction from Armenia to our proposal, "Aliyev said according to a TASS report.
Aliyev said that transportation projects can facilitate peace and cooperation in the region, mentioning the so-called "Zangezur Corridor" as one such opportunity.
"Azerbaijan has created new realities in the South Caucasus. Everyone should take this into account," Aliyev said.
Photo by archive / Reuters
If you found a typo you can notify us by selecting the text area and pressing CTRL+Enter