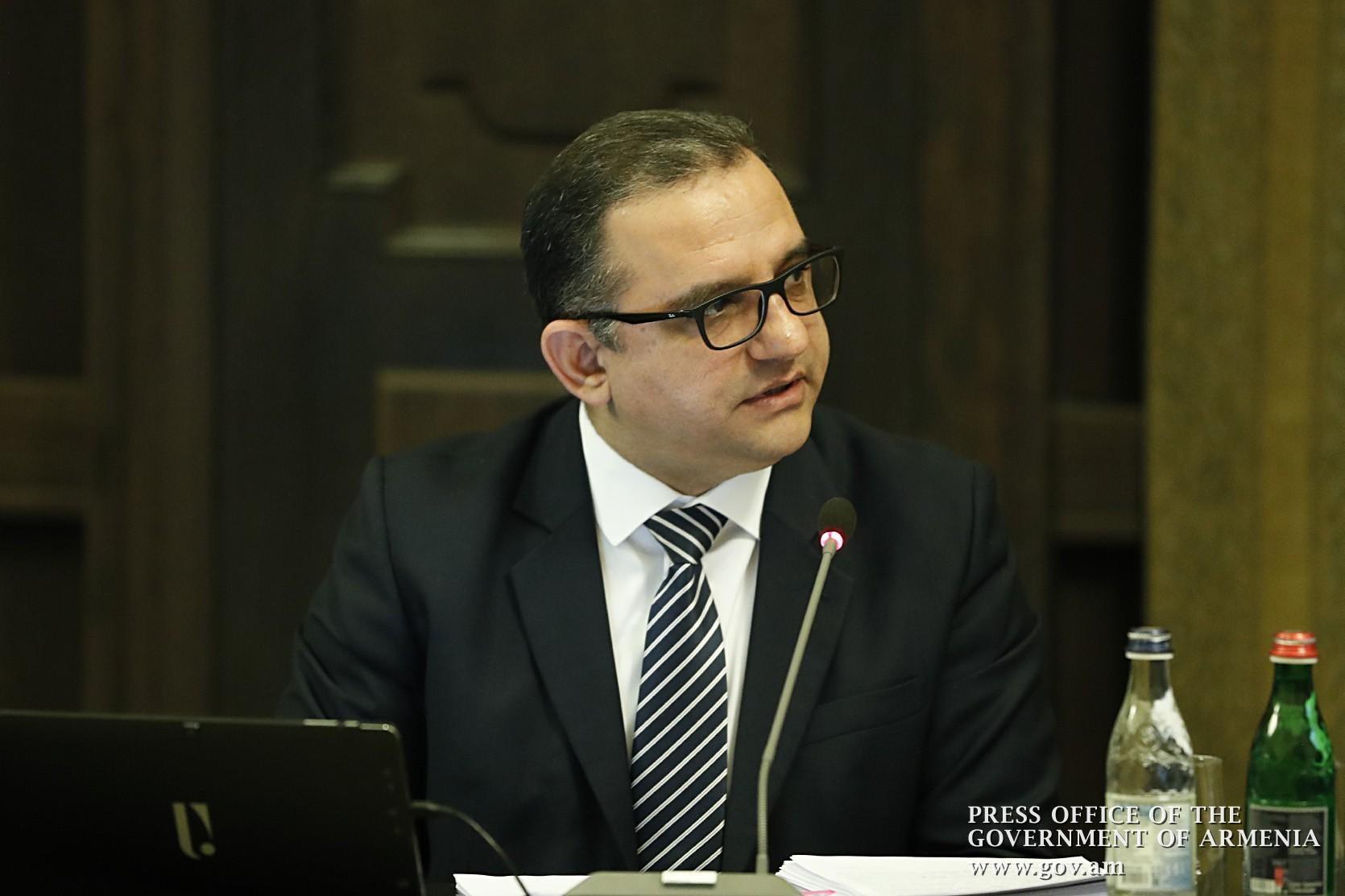 Standard & Poors Believes Armenia Has Overcome Pandemic/War Fallout, Says Finance Minister
On October 12, S&P Global Ratings assigned its 'B+' long-term foreign- and local-currency sovereign credit rating to Armenia.
It also assigned its 'B' short-term foreign- and local currency rating to Armenia.
Armenian PM Nikol Pashinyan reported the news at a government cabinet session today and asked Minister of Finance Tigran Khachatryan to present the details.
"This is the first year that Standard & Poor's has rated Armenia with a B + sovereign rating for issuing long-term liabilities in national currency with a positive outlook. It is the first year that the world's top three in the rating sphere - Moody's, Fitch and Standard & Poor's - have published reports on Armenia at the same time," the minister said.
In an overview, the S&P says that the Armenian economy is recovering and that it expects GDP to exceed 2019 levels by next year, and for growth to settle at close to 4% a year over the medium term.
According to S&P, in Armenia, with per capita GDP estimated at around $4,600 this year, absolute levels of income remain modest, while fiscal and external leverage are comparably high.
Khachatryan said that Standard & Poor's noted that in the next 2-3 years, if economic growth expectations in Armenia are justified, external vulnerability will decrease, and if the state budget performance is more positive than expected, it will lead to further improvement of the country's sovereign rating.
The minister said the B + rating is based on assessments that despite significant external pressures, Armenia has overcome the effects of the pandemic-military conflict without endangering the country's economic stability.
S&P Global Ratings is an American credit rating agency and a division of S&P Global that publishes financial research and analysis on stocks, bonds, and commodities. S&P is considered the largest of the Big Three credit-rating agencies, which also include Moody's Investors Service and Fitch Ratings.
If you found a typo you can notify us by selecting the text area and pressing CTRL+Enter