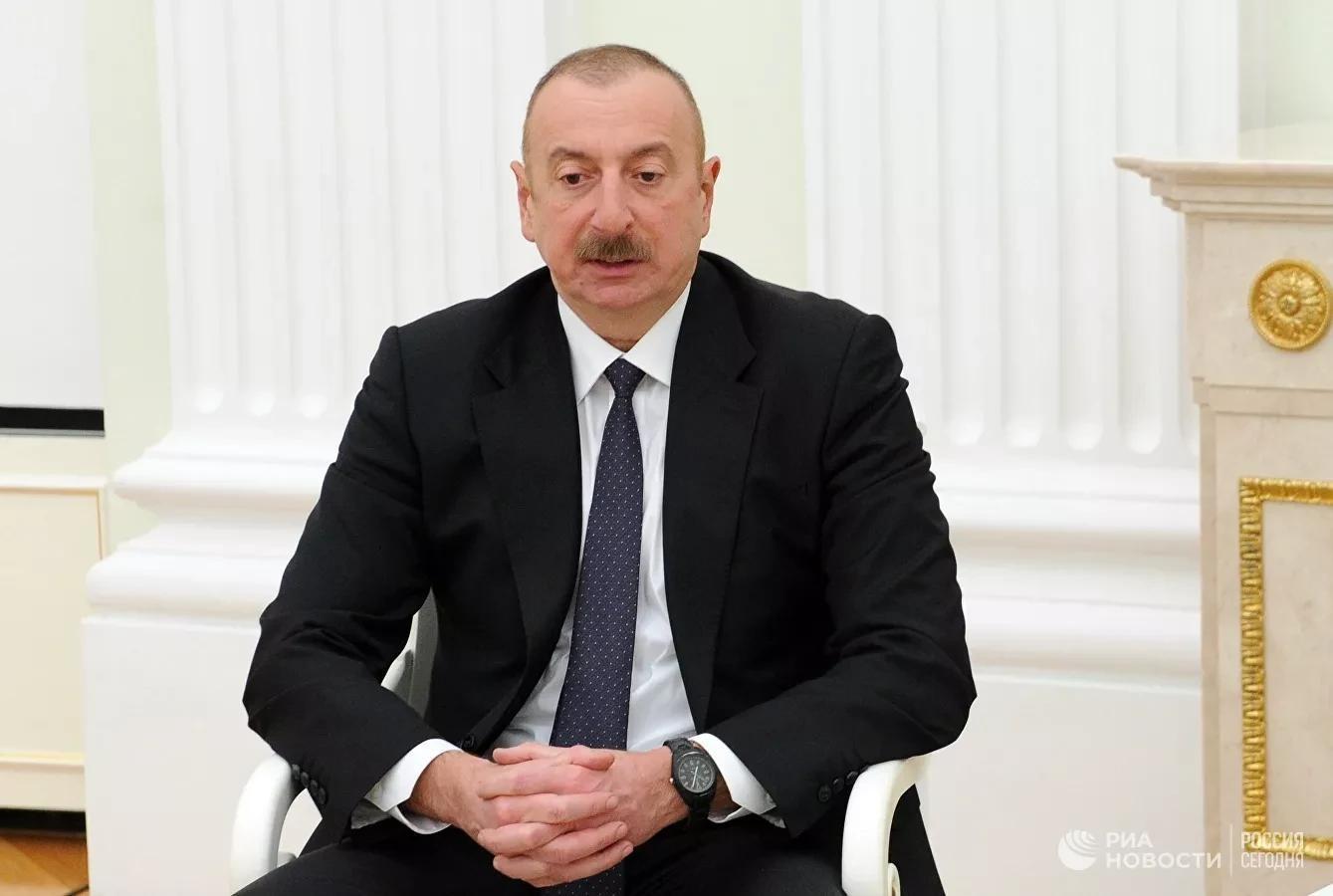 Aliyev Says Armenia and Iran Used Karabakh to Ship Heroin to Europe
Azerbaijani President Ilham Aliyev today claimed that for years Armenia and Iran used the territory of Nagorno Karabakh to transport drugs to Europe.
Aliyev made the allegation during a videotaped address at a meeting of the Commonwealth of Independent States (CIS) Council of the Heads of State in Minsk.
Aliyev said that for the past thirty years Armenia and Iran had agreed to use the regions of Jrakan (Jabrail) and Kovsakan (Zangelan) to organize illegal drug trafficking.
"After Azerbaijan regained control of the 130-kilometer section of the state border with Iran, which had been under Armenian control for about thirty years, we placed a barrier on the route from Iran to Armenia via the Jabrail region, and then to Europe. The volume of heroin seized by us along the general Azerbaijani-Iranian border has doubled compared to the same period in previous years," Aliyev said.
Aliyev said that Baku has transferred all Armenian POWs captured during the 2020 war to Yerevan.
He added that Baku regards those Armenians captured after the November 9, 2020 ceasefire to be saboteurs, not POWs according to international conventions.
Many of them were sentenced to 5-6 years imprisonment in Baku, after which they will be deported.
Photo credit: RIA Novosti
If you found a typo you can notify us by selecting the text area and pressing CTRL+Enter