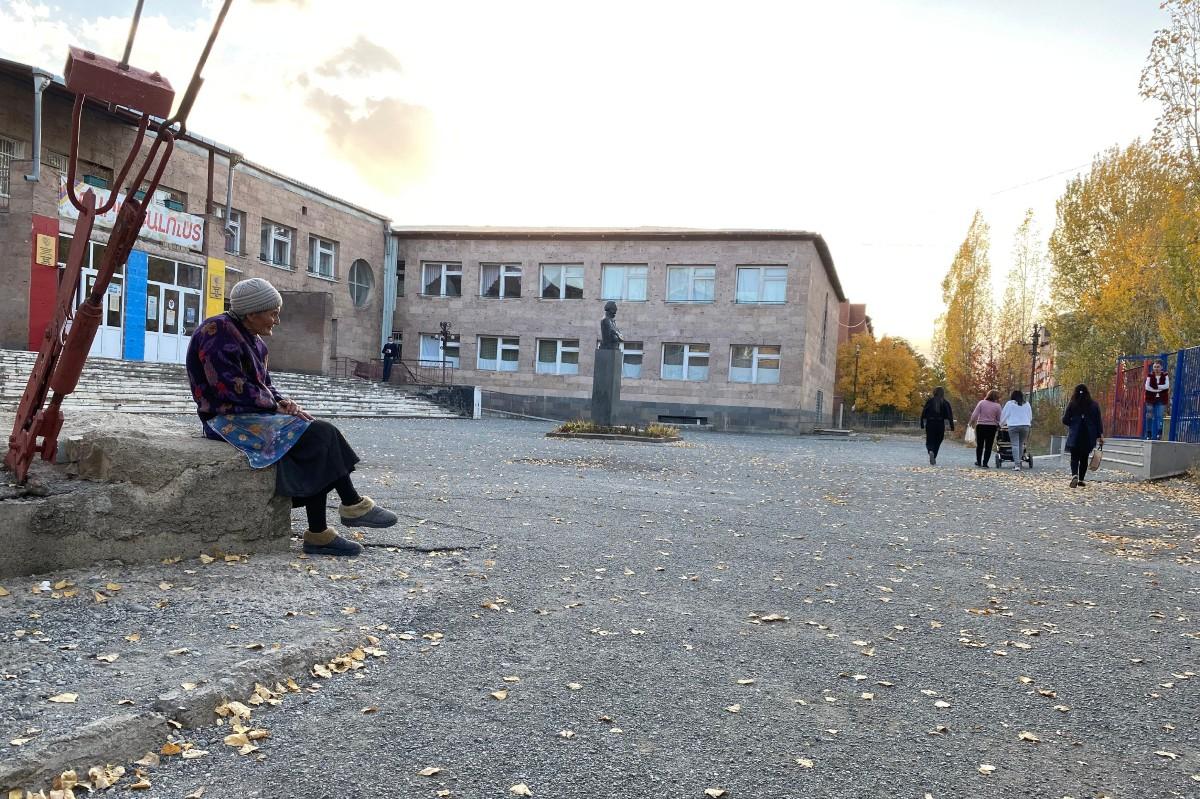 Grandma Marush: Gyumri's Vigilant Election Observer
When I entered one of the polling stations in Gyumri today, to vote in the local elections, I noticed an elderly woman sitting on a stone next to the school.
"What a good grandma she is," I thought.
A group of women nearby warned me about her.
"Stay clear of her. If she sees something odd taking place, she immediately calls the police," they advised.
Exiting the school, I saw my grandmother sitting on the same stone.
Curious, I approached and asked why he was sitting. It was getting dark and there was a chill in the air. I told her she'd catch a cold.
Without answering, she took a walnut from her apron, gave it to me, saying it was small but good.
I asked her name. "Margush," she answered. She removed her passport from the walnut lade apron to show me. She had cast her ballot earlier in the day. The passport read: Tadjosyan Margush, 1934.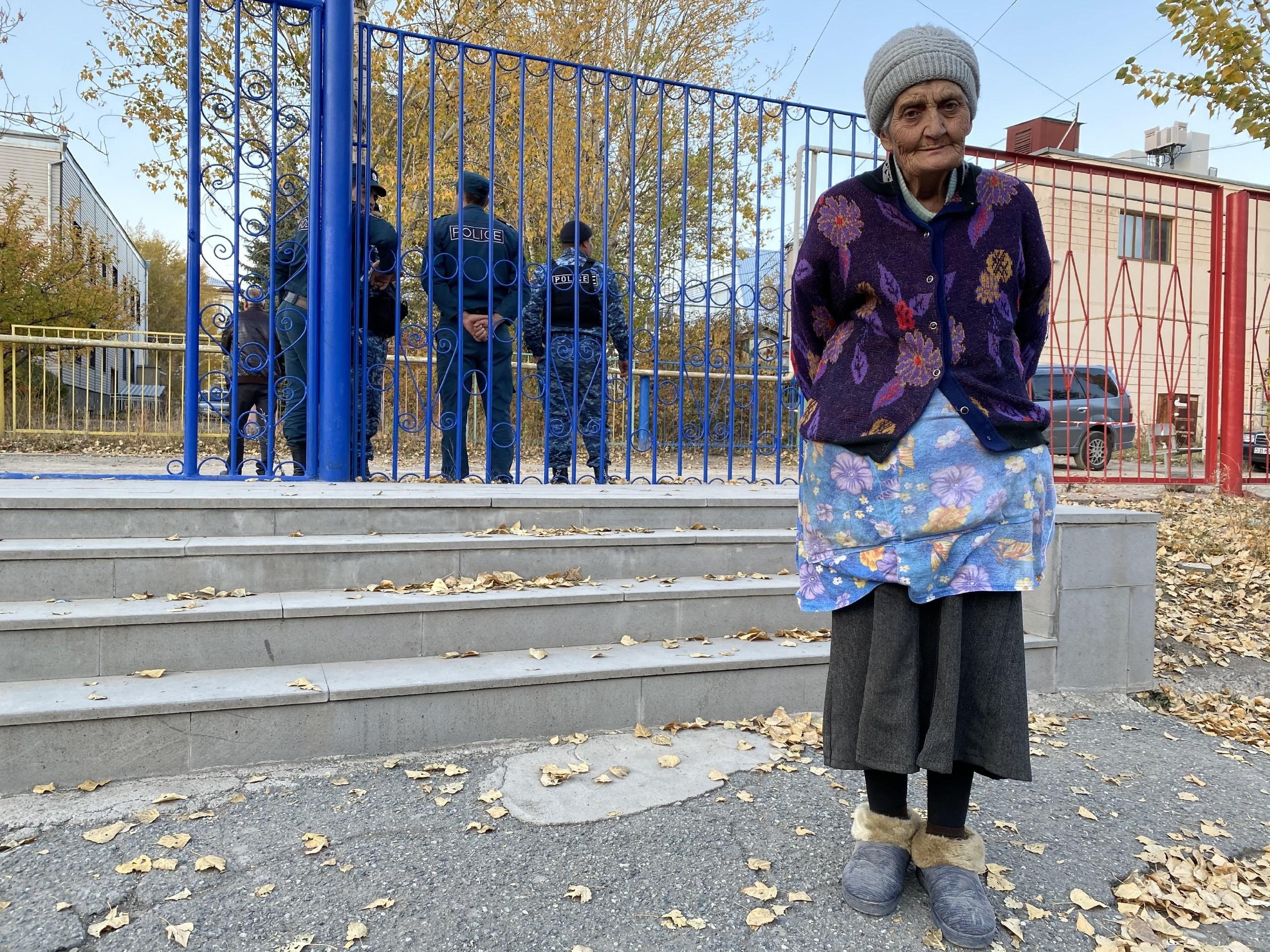 Eighty-seven-year-old Margush had been sitting on a stone near the school since morning,
"That is my permanent place, I come here every day, I sit alone. I pay great attention today, watching out for election violations and bribery. I'm the true eternal observer."
Mrs. Margush said that she worked for HayGorg (Armenian Carpet) as a designer for many years. She married and worked alongside her husband at the Gyumri Textile Factory.
The most precious thing, both in work and in life, she said, is honesty, justice.
" A person's eyes are the book of the soul. The face shows what kind of a person one is," Mrs. Tadevosyan said.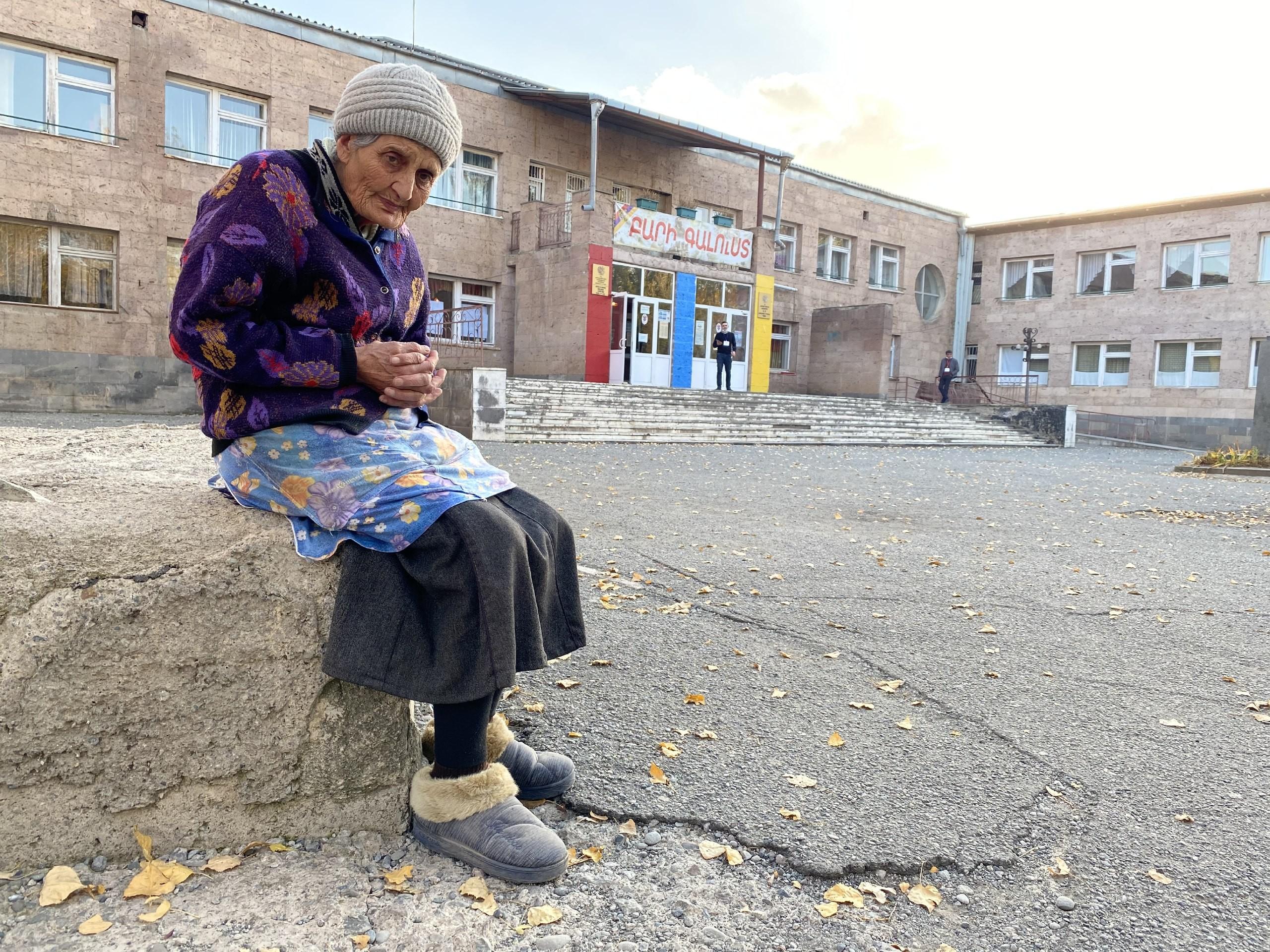 I asked her why she sits here alone every day.
During the 1988 earthquake, the family had come to the Gyumri Maternity Hospital. Her daughter, the newborn baby and the son-in-law died in the earthquake. Mrs. Tadevosyan was seriously injured. Her health still suffers. Her son died years ago.
Only her younger son was left. He now lives in Moscow.
So, the woman takes her place at the same spot every day to mull over the past and monitor what's taking place today.
"A person with a difficult destiny becomes sensitive to the world. That's why I pay attention to everything. I take everything to heart."
If you found a typo you can notify us by selecting the text area and pressing CTRL+Enter