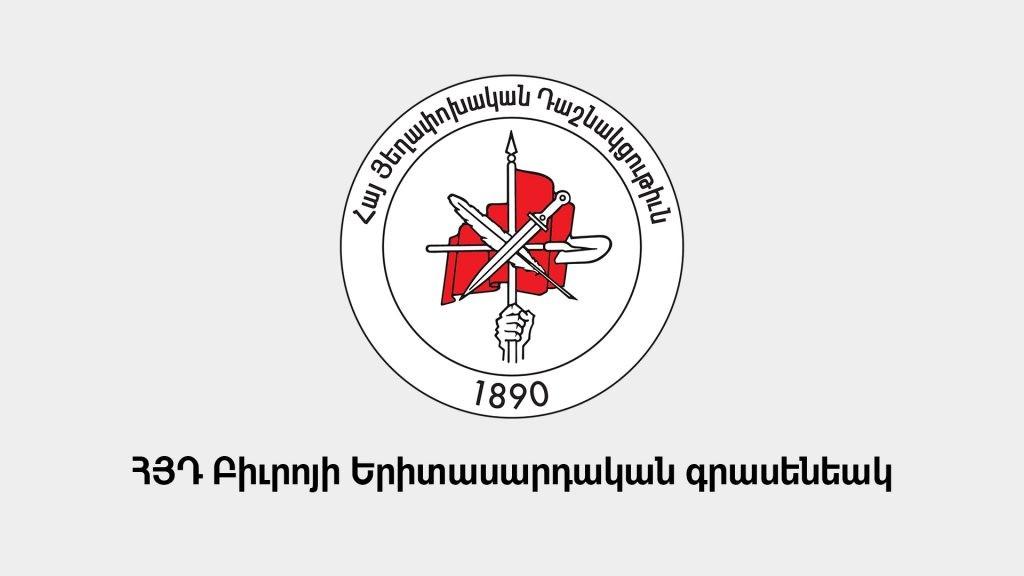 ARF Youth Office Launches Pan-Armenian Movement to Counter Pashinyan's "Anti-National" Policies
The Armenian Revolutionary Federation's (ARF) Youth Office in Armenia has announced a pan-Armenian "resistance movement" to counter what it describes as the "anti-national, conspiratorial authorities in the Republic of Armenia" who are bent on making unilateral concessions to achieve peace with Azerbaijan.
The ARF Youth Office, in a statement, says such a movement is vital given that the Armenian state is in danger of collapse and that the territories of Artsakh and Syunik are threatened.
The statement says that such a movement will bolster the work of the Armenian National Assembly's political opposition to oppose the "divisive and destructive policies" of PM Nikol Pashinyan's government.
The statement says that Turkey and Azerbaijan have joined forces to evict Armenians from Artsakh and that "the superpowers" are attempting to implement programs at the expense of the national-state interests of Armenia and Armenians.
If you found a typo you can notify us by selecting the text area and pressing CTRL+Enter