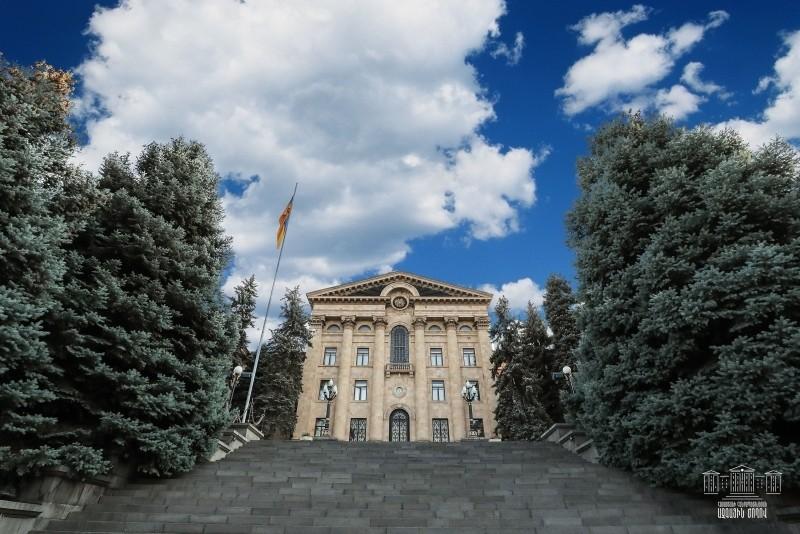 Armenian Parliament to Investigate Fate of Millions of Dollars Collected by All-Armenian Fund During 2020 Artsakh War
Armenia's National Assembly will create a commission to investigate what happened to the millions of dollars the Hayastan All-Armenian Fund collected during last year's Artsakh war and later allocated to the Armenian government.
By the end of the war, the Fund had raised some US$170 million, of which $65 million was raised in Armenia, as part of the We Are Our Borders. All for Artsakh" fund drive.
In October 2020, the Fund's Board of Trustees decided to transfer some 60 % of the money raised (about $105 million) to the Armenian government.
Ever since then questions have been raised in Armenia and outside the country what the money was spent on and why the Fund decided to hand over the money to the Armenian government.
In an interview with Hetq on November 19, 2020, Fund Director Haykak Arshamyan said that none of the money transferred to the government had been used to pay salary or bonuses, and that it went towards the refugee problem and healthcare.
Arshamyan, at the time, said the Fund's Board of Trustees decided to transfer some of the money raised to the government to make the procurement process faster and more optimal
"Let's not talk about the amount of money at this moment, until the fund is audited," Arshamyan told reporters, adding that the Fund didn't have the manpower or resources to make the necessary large-scale procurements immediately needed.
On February 17, 2021, it became clear that the Fund had not yet allocated money for housing or other urban development programs in Artsakh. Artsakh Presidential Chief of Staff Artak Beglaryan had told Hetq "there are some problems" delaying Fund financing.
The Fund left unanswered our questions about the complete list of donors, procurement procedures and company names.
According to information available on the Fund's website, 10 billion drams (more than $20 million) of the "We Are Our Borders' fundraiser was allocated for a one-time payment of 68,000 drams each to 80-100,000 people from Artsakh.
Another 10 billion drams was allocated to provide one-time payments of 300,000 drams to the residents displaced from more than 100 settlements in Kashatagh, Martakert, Shahumyan, Hadrut, Shushi, Askeran and Martuni regions of Artsakh.
The Fund also claims to have allocated $1.1 million to the Soldiers' Insurance Fund in Armenia.
The Fund informed Hetq that it has purchased diesel generators, ambulances, medical equipment and first aid kits, basic household items, wood stoves, electric heaters, portable gas stoves, portable charging stations, beds, and other necessary items.
There have been conflicting statements as to whether monies contributed for 2020 wartime humanitarian aid were spent on arms and other direct military expenses.
If you found a typo you can notify us by selecting the text area and pressing CTRL+Enter