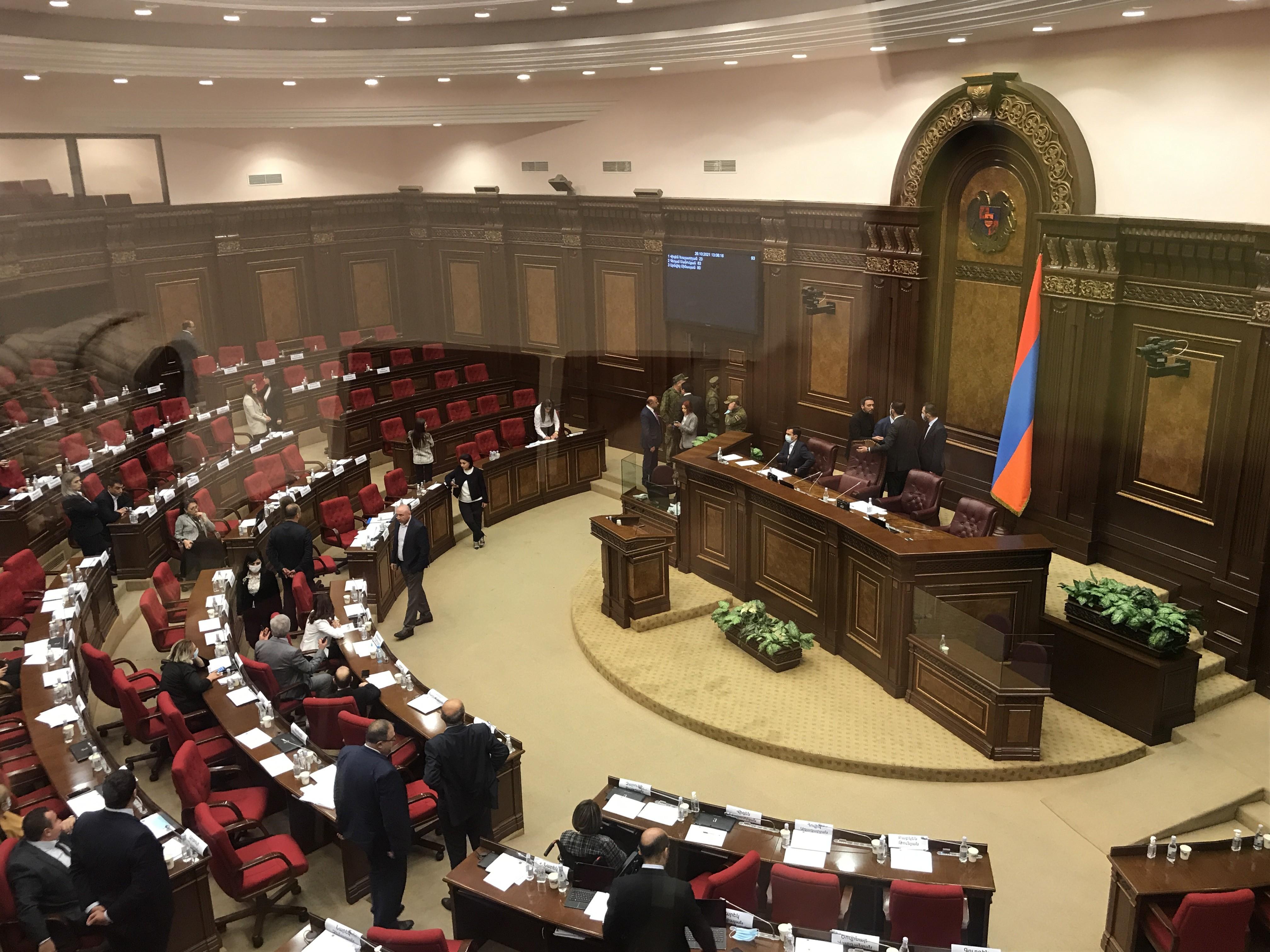 Armenian Parliament: Security Guards Remove Opposition MP
Security guards forcibly removed opposition MP Gegham Manukyan from the Armenian parliament today after he branded pro-government MP Vigen Khachatryan a traitor on the Artsakh issue.
Manukyan referred to Khachatryan's earlier assertion that the claim that Armenia has no future without Artsakh is "dangerous".
"In other words, you consider Vigen Khachatryan a traitor. Turn off Gegham Manukyan's microphone, sit down, take your place," declared Ruben Rubinyan, who was chairing the parliamentary session. (Rubinyan is a pro-government My Step faction MP.)
Manukyan did not return to his seat and continued to speak even though the podium's microphone had been turned off.
Rubinyan then ordered security personnel to remove Manukyan from the chamber and called for a break in the proceedings.
Opposition and pro-government MPs who remained traded insults and accused each other of treason.
If you found a typo you can notify us by selecting the text area and pressing CTRL+Enter