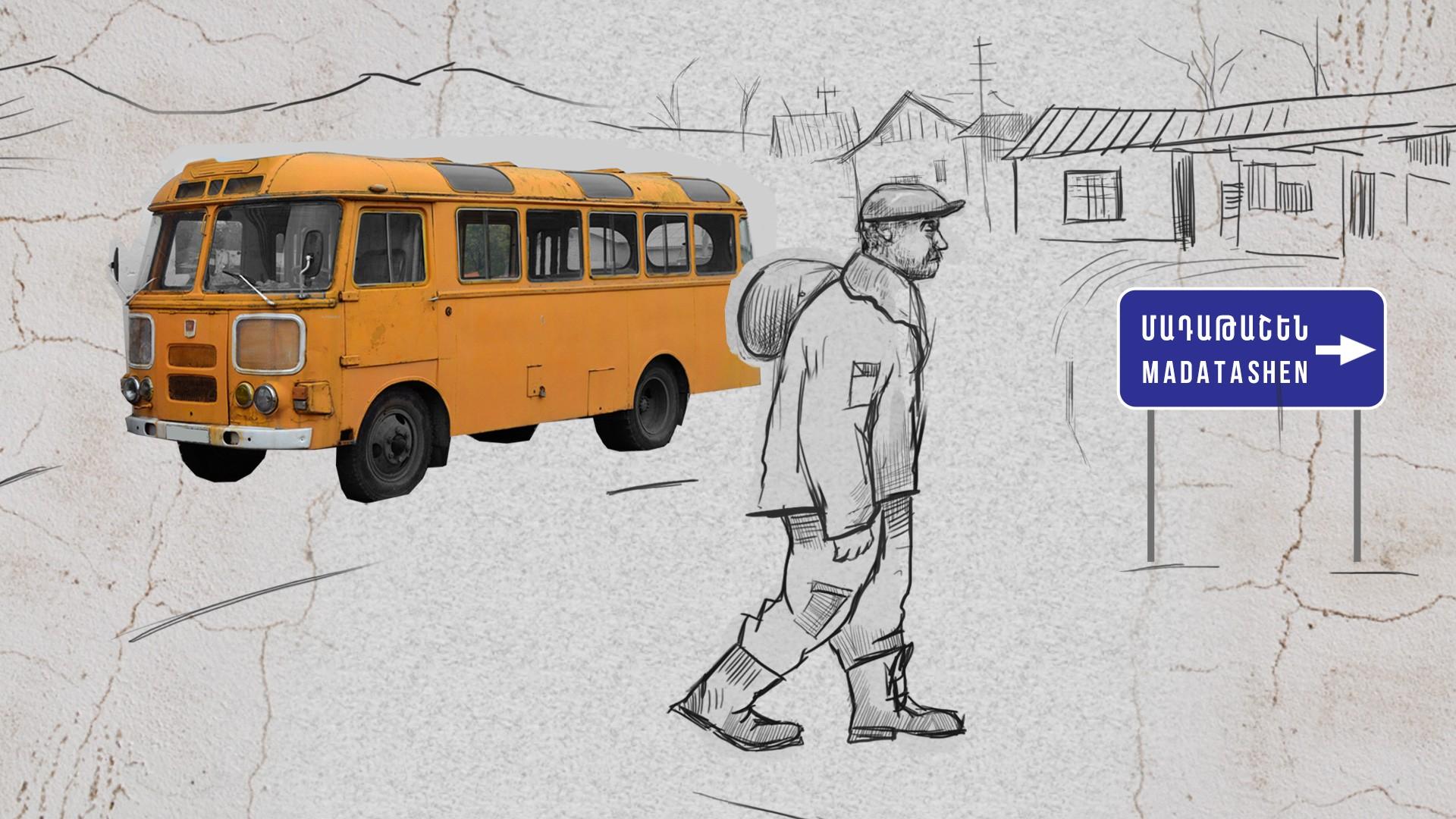 Artsakh 2020: Gennady Petrosyan's Ill-Fated Return to Madatashen
Mr. Gennady Petrosyan, 69, was a resident of Madatashen, a village in Artsakh's Askeran region.
In late October 2020, Azerbaijani armed forces invaded the village and took him prisoner. Petrosyan was the sole remaining resident.
In November, a video of the horrific murder of Mr. Petrosyan was distributed on Azerbaijani telegram channels. It appears that a whole Azerbaijan army platoon partcipated.
The video begins by showing two Azeri soldiers grabbing the half-naked Petrosyan by the hands. Another soldier grabs him by the head, brings the knife to his throat, and slashes it.
Petrosyan writhes in pain. An Azerbaijan soldier puts his foot on the old man's chest so he can't move. Another soldier starts kicking Petrosyan in the abdomen. His beheading takes place near the bodies of dead pigs. The Azerbaijani soldiers watching applaud, whistle, and shout gyozal, gyozal (beautiful, beautiful).
Another video shows Petrosyan's beheaded body lying next to a dead pig.
An Azeri soldier presses his foot on Petrosyan's chest. Blood continues to flow out of his severed neck. When the Azerbaijani soldier turns the camera, Petrosyan's detached head is seen. The head, initially placed on the body of another pig, slips off and falls to the ground. This video is also accompanied by excited shrieks of the Azerbaijanis.
Gennady Petrosyan was a refugee from Azerbaijan. The family fled Sumgait during the February 1988 anti-Armenian pogroms and moved to Madatashen. He lived there alone, unmarried. His parents had long since died.
102 Armenians lived in Madatashen. Mayor Eduard Hayrapetyan tells Hetq that the evacuation of the village started on October 5, when Azerbaijani armed forces were some ten kilometers from the village. Armenians continued to leave the village until October 20. Residents were transported, in groups, to the neighboring community of Aknaghbyur, and from there by bus to Stepanakert.
Hayrapetyan says he personally escorted Petrosyan to Aknaghbyur twice, from where Petrosyan returned to Madatashen both times.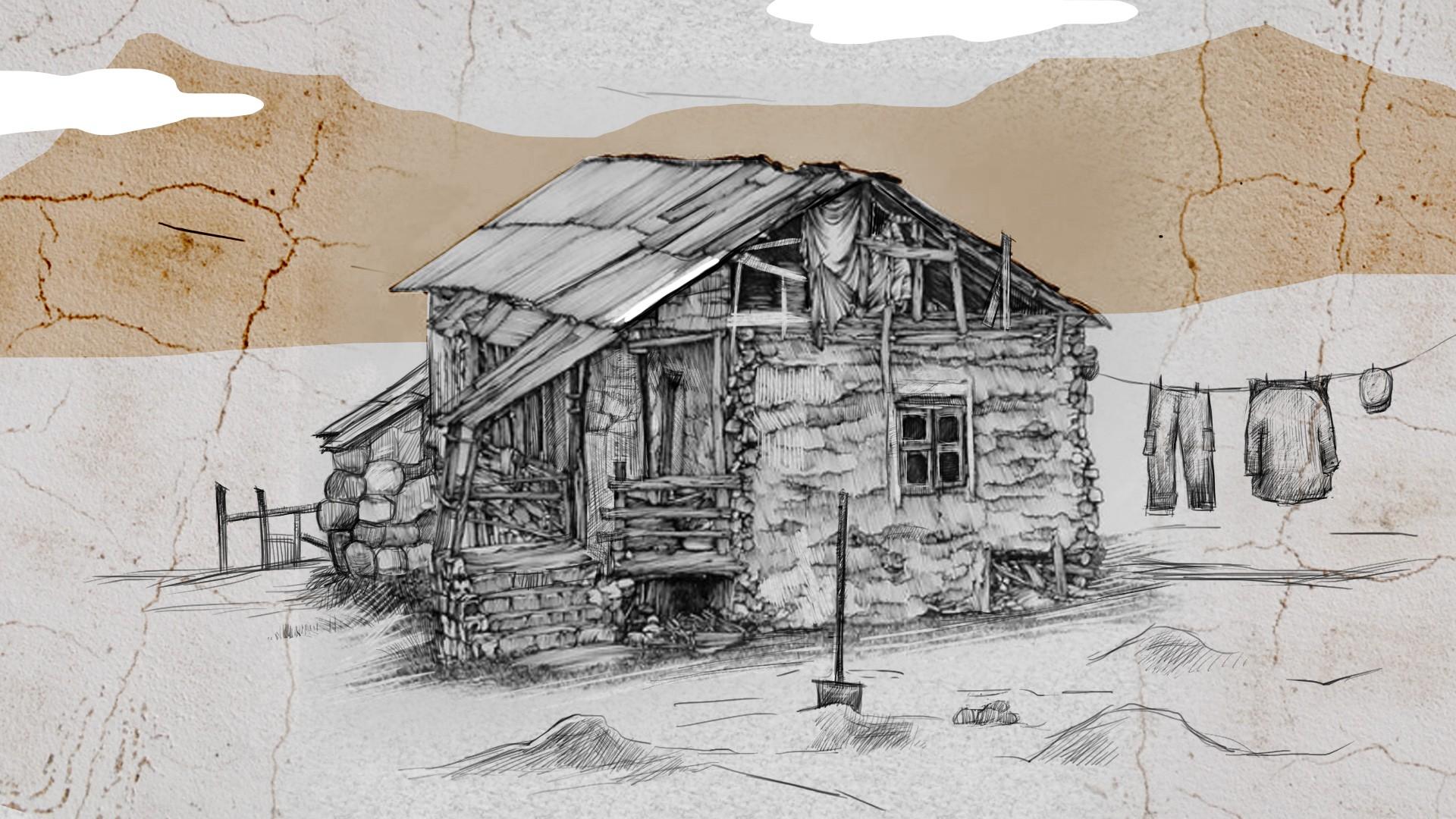 "On October 27, I took him to Aknaghbyur. Before that, I had organized the evacuation of all the residents of the community, but he remained with two adults. We evacuated them, but Gena did not go. He said he wanted to stay with me. I told him he'd be a burden given his age. I told him to go to the city and that I'd meet him there. I saw him off and returned to the defense positions. I told him to go to Stepanakert, but he secretly returned to the village. I said goodbye twice. He came back twice. But I never knew about the second return. I got him to Aknaghbyur and told people to put him on the next bus. He was the only one left from our community, but he returned to the village," says Hayrapetyan.
After saying goodbye to Petrosyan and returning to the defense positions Hayrapetyan found out that Petrosyan had returned to the village. Petrosyan had telephoned the mayor.
"It was October 28. He called me and said, 'Dear, I have come back to the village.' I asked him why. When the Azerbaijanis entered the village, he was at home. He called and said that there were three people who had gone to my place. I asked, 'Who told you to go back? I got you out and escorted you to Stepanakert.'" Hayrapetyan recalls.
During the telephone conversation, Hayrapetyan tells Petrosyan how he can leave the village and where to go so that they could meet. Their plan came too late.
"He called and said the phone's battery was running low. I told him to turn it off, instructing him to call me every half hour, warning him not to be seen. I told him where to go, at what time. I told him to follow the river to Aknaghbyur and call me when he gets to the bridge. I said I'd meet him there. He never called. We called several times, but the message was the same; the subscriber is out of range. I told him it was only about a kilometer and a half and that we'd come after him. He never called," recounts Hayrapetyan.
Mayor Hayrapetyan says Petrosyan was a pensioner who got along with all the villagers. They, in turn, assisted him however they could.
Petrosyan had a brother who used to live in Moscow. Hayrapetyan does not know where he is now. They tried, in vain, to locate the brother via the social networks. Hayrapetyan says the brothers had lost touch.
"I'm forty and probably only seen the brother come to the village once," says the Madatshen mayor.
Gennady Petrosyan's body has yet to be found.
Illustrations by Shushan Gevorgyan
If you found a typo you can notify us by selecting the text area and pressing CTRL+Enter