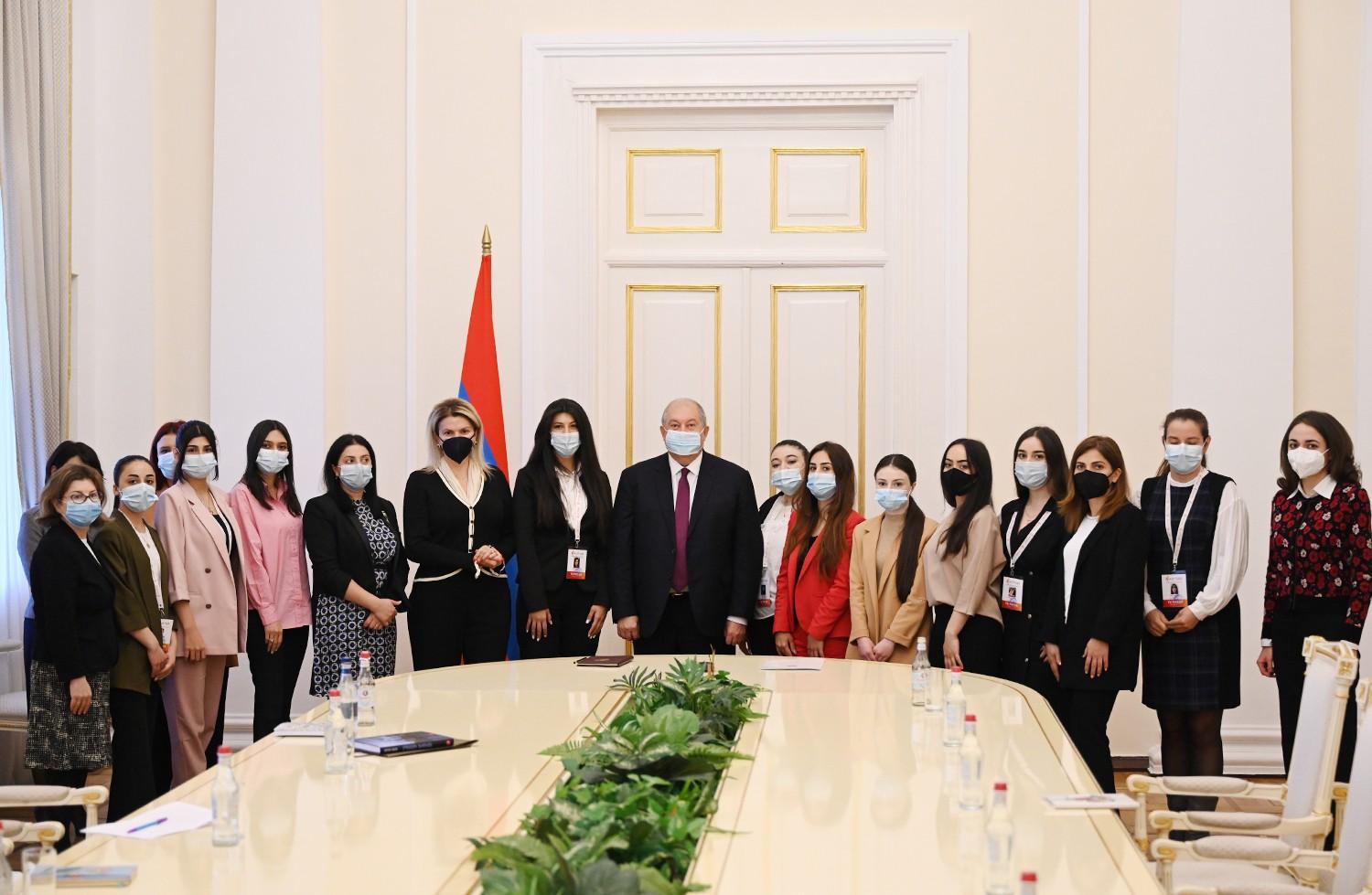 President Sarkissian Tells Future Journalists to Raise Media Standards in Armenia
Armenian President Armen Sarkissian urged a group of students participating in the EU-funded 'European Media Facility Armenia –Building Sustainable and Professional Media' project to be faithful to the values and principles of journalism and to raise the quality of the media in Armenia.
The €2 million project, launched in September, aims to strengthen the freedom and independence of the media in Armenia.
The project is implemented by Deutsche Welle and BBC Media Action. Those from Armenia participating are the Open Society Institute, Factor Information Centre (an Armenian online broadcaster) and the Investigative Journalists of Armenia (HETQ).
Talking to the future journalists, Sarkissian referred to the prospects of Armenia's development, using the creation of a state based on national identity, national values, and an open model.
"Today, many Armenians when they succeed, are the first to think about leaving Armenia. If the society was open, people would not think about leaving. As a result of the closed model, there will be constant evaporation," said Sarkssian, adding that the country's constitution should be changed.
"Whether presidential or parliamentary is not important. What's important is that the government be balanced. You need tools to be able to exercise restraint," the president said according to a statement released by his office.
Sarkssian according to the statement, did not specify what he meant by changing the constitution or what restraint he referred to.
Sarkissian also said that the Armenian diaspora must not be seen as a source of charity but as an investment resource.
"We must create all the conditions to allow the diaspora's participation in the development of our country," the president said.
If you found a typo you can notify us by selecting the text area and pressing CTRL+Enter