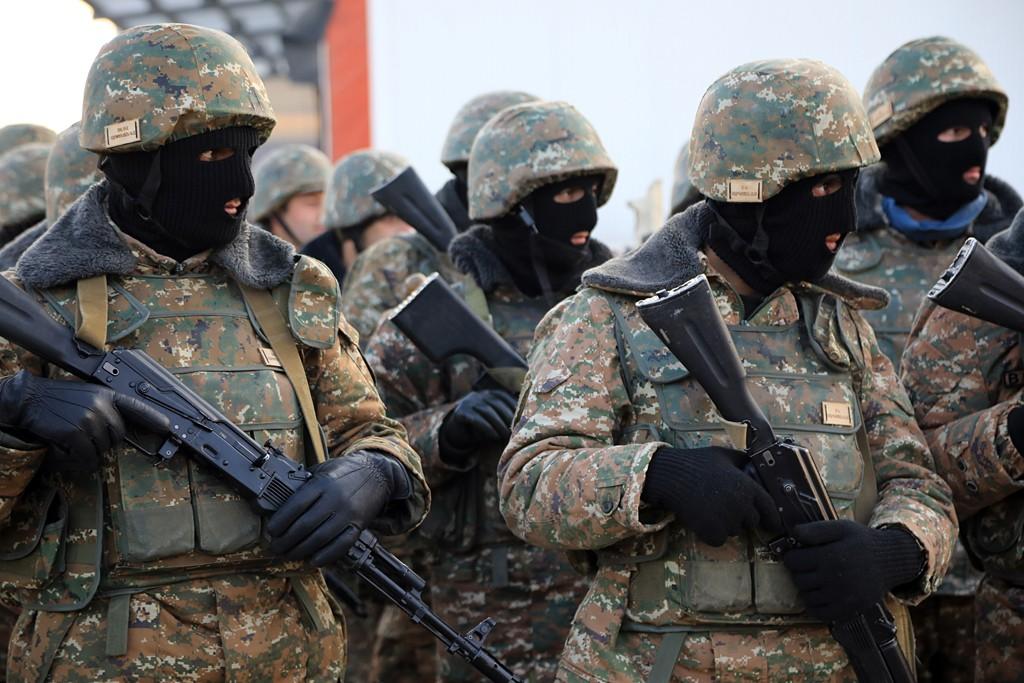 Armenia Sends 100 Soldiers to Kazakhstan as Part of CSTO "Peackeeping" Force
Armenia has dispatched 100 soldiers to Kazakhstan as part of a CSTO peacekeeping force sent to "stabilize the situation" in the central Asian country after mass protests broke out there this week.
The Armenian Ministry of Defense, in a statement released today, announced that the decision is based on Article 4 of the Collective Security treaty Organization.
Article 4 states: "If one of the Member States undergoes aggression (armed attack menacing to safety, stability, territorial integrity and sovereignty), it will be considered by the Member States as aggression (armed attack menacing to safety, stability, territorial integrity and sovereignty) to all the Member States of this Treaty."
This is the first time CSTO has exercised its collective security provision.
On January 5, Kazakhstan President Kassym-Jomart Tokayev petitioned CSTO to send military assistance, which he said was needed "to help Kazakhstan overcome this terrorist threat."
Later that day, Armenian PM Nikol Pashinyan, the current chair of the CSTO's Collective Security Council, announced that the organization had agreed.
"In light of the threats to national security and sovereignty to the Republic of Kazakhstan, including from external interference," the CSTO agreed to send the organization's collective peacekeeping forces to Kazakhstan "for a limited period with the aim of stabilizing and normalizing the situation," Pashinyan wrote in a Facebook post.
Armenia, Belarus, Kazakhstan, Kyrgyzstan, and Tajikistan are members of the Russian-led military alliance.
In 2021, the CSTO rejected a request from Armenia to send troops after Azerbaijani military units made incursions into Armenian territory.
Three months after receiving the Armenian request, CSTO Secretary General Stanislav Zas described the incursions as a "border incident" and not an "attack or aggression".
Update: Armenian Foreign Ministry Spokesman Vahan Hunanyan today said the task of Armenian servicemen sent to Kazakhstan will be to protect "objects of strategic importance." Hunanyan said there are no plans to evacuate Armenian citizens from Kazakhstan.
If you found a typo you can notify us by selecting the text area and pressing CTRL+Enter