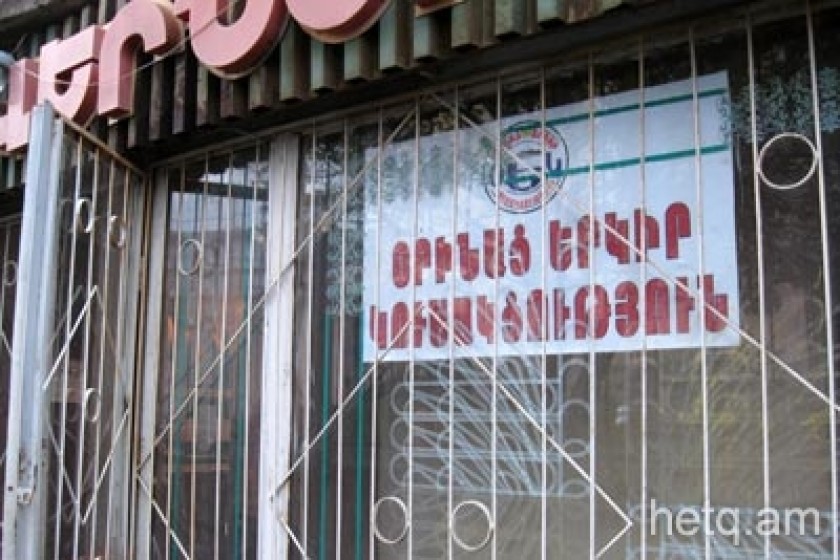 Rule of Law Distributes Bribes in Alaverdi Day Before Election
According to Armenian law, election campaigning was prohibited yesterday, the day before today's parliamentary elections.
It seems that the Rule of Law party, a junior coalition member, had no use for this law. Hetq received word that bribes, in the form of cell phones, were being distributed by the party in the Sarahart neighbourhood in the northern town of Alaverdi at around 7pm.
Hetq reporters rushed to the party's campaign headquarters. This is what we found.
There were large piles of passport copies on the table. Staffers told us that the copies had been gathered so that cell phone numbers could be given out.
"We aren't using the copies for any other purpose," said the staffers. (Note the hand covering the face of one staffer)
They told us that not more than 200 cell phone numbers had been distributed. Also available were discount health cards good for one year.
Staffers even boasted that Artur Baghdasaryan, the head of the party, "takes good care of his party members".
We were told that the discount cards were being handed out because "that's what the people want."