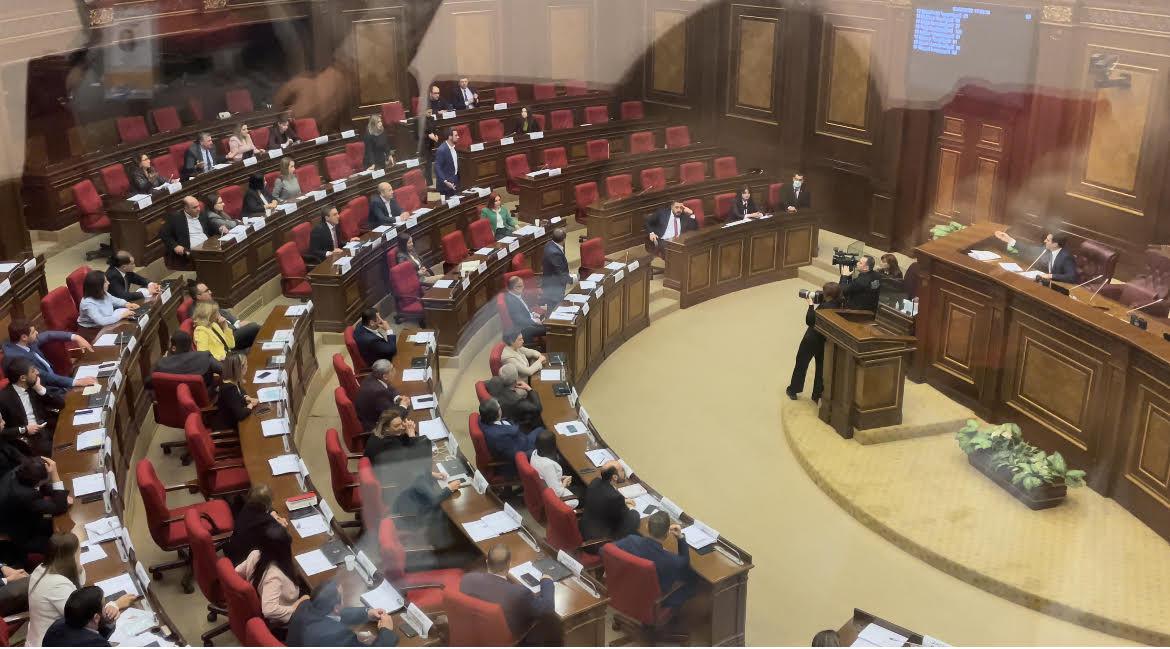 Armenian MPs Exchange Shouts of "Traitor" in Parliament  
Today's Armenian parliament session devolved into a shouting match between pro-government and opposition MPs, each accusing the other of being traitors to the nation.
The incident started when opposition Hayastan faction MP Hripsimeh Stambulyan raised concerns that Armenia would face grain shortages if Russia were to ban grain exports in response to western imposed financial sanctions for its invasion of Ukraine.
Satmbulyan said that the Pashinyan administration had handed over 75% of Artsakh, where large amounts of wheat had been grown, to the enemy. Prior to the 2020 Karabakh war, Artsakh was coined "Armenia's breadbasket".
Prime Minister Nikol Pashinyan the approached the podium and chided the opposition for shedding "crocodile tears". Stambulyan, in response, called on Pashinyan to address the MPs without wagging his finger in a contemptuous manner.
Pashinyan said he'd address all in such a manner who accuse him of handing over lands.
Former Armenian Defense Minister Seyran Ohanyan, who now heads the Hayastan faction, also urged Pashinyan to tone down his aggressive behavior, to which Pashinyan responded that he'd keep wagging his finger and do "something else" if necessary.
Shouting within the chamber intensified and the opposition Hayastan and With Honor MPs walked out.
Before leaving, With Honor faction Secretary Hayk Mamijanyan pointed to government officials and once more called them traitors.
Acting National Assembly Speaker Hakob Arshakyan shot back, "You are the traitor".
If you found a typo you can notify us by selecting the text area and pressing CTRL+Enter