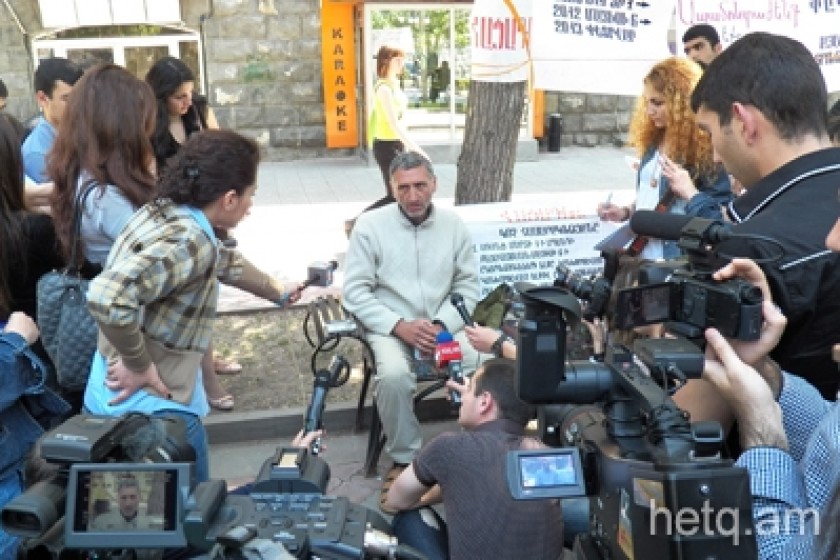 Man on Hunger Strike Resurfaces Outside Central Electoral Commission After Being "Abducted"
Yesterday evening, unidentified men swopped down and whisked away Artavazd Vardanyan, who had been staging a 7 day hunger strike outside the offices of the Central Electoral Commission.
Vardanyan, who had been protesting the results of the May 6 parliamentary election, was taken by the men to his native village of Mousa Ler. Once there, they tried to talk him into halting the hunger strike.
Vardanyan was back today at the site and told reporters that "My mission isn't finished."
The protestor says the new parliament will not be able to resolve the outstanding problems facing Armenia and is calling for the creation of an alternate form of government that will include members of the intelligentsia.
Vardanyan says he is displeased with the performance of both the ruling authorities and the opposition.
Narek Aleksanyan