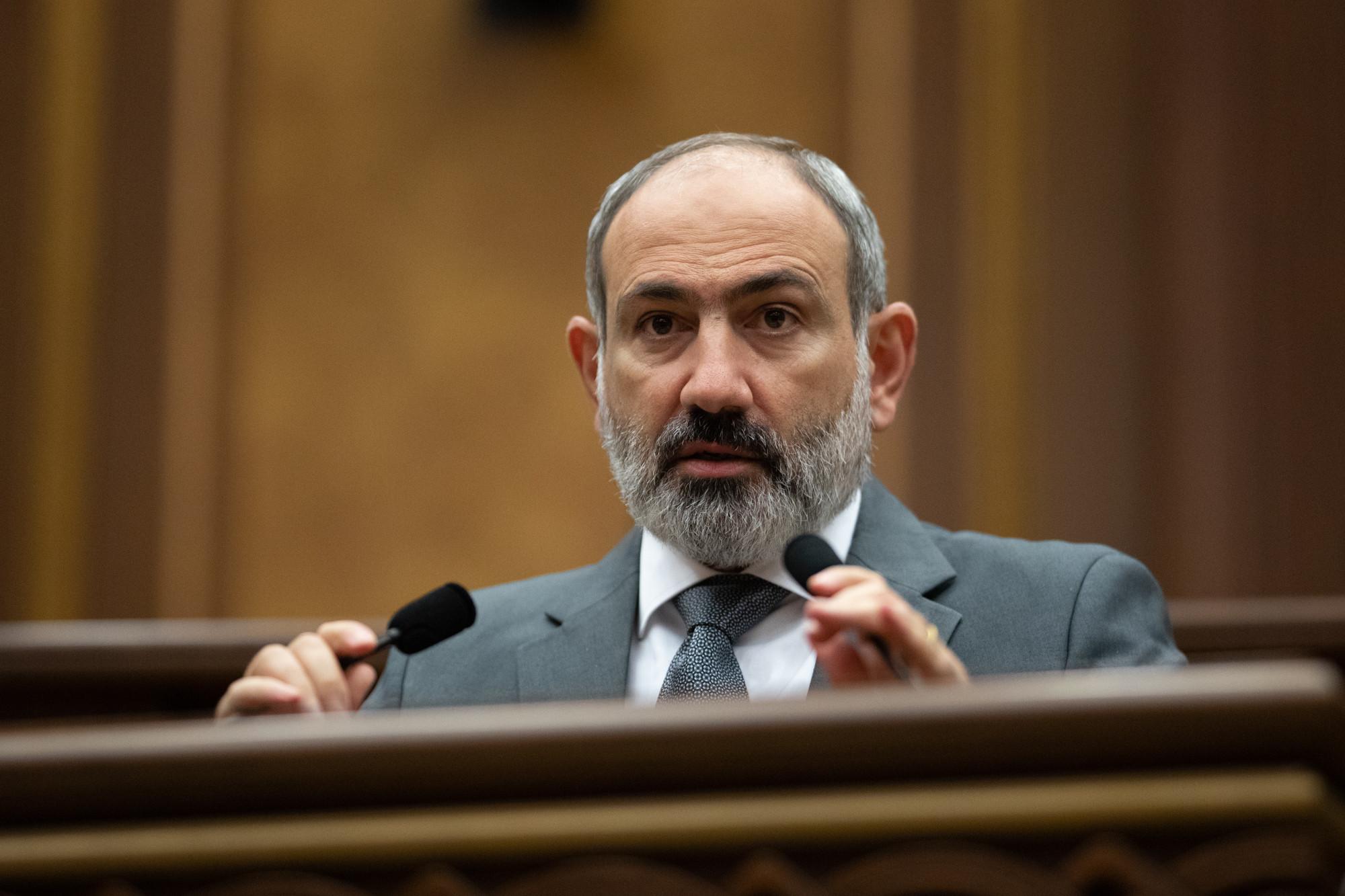 Pashinyan Says He Misled Public on Karabakh; Declares No Alternative to Regional Peace
Armenian Prime Minister Nikol Pashinyan, during a parliamentary session today devoted to a discussion on how his government is implementing its national agenda, admitted his guilt and responsibility for both the 44-day war and defeat, but denied claims by the opposition that he's handing over land to Azerbaijan.
"I recently hinted in an interview that if they want to accuse me objectively, they should accuse me not of handing over land, but of not handing over land," Pashinyan said.
He said that he was guilty of not telling the public in 2018-2019 that all of Armenia's friends expected Armenia to return the seven Karabakh territories and to lower its stated position on Artsakh's status.
Pashinyan confessed that he should have told the public that the international community fully recognized the territorial integrity of Azerbaijan and expected Yerevan to do the same.
"It expected that the Azerbaijanis who left Karabakh to be fully involved in determining the future of Nagorno-Karabakh," Pashinyan said.
Pashinyan said it was his fault that he didn't tell the public that even the worst-case settlement scenarios for Armenia were not acceptable for Azerbaijan.
"By handing over, I might have saved thousands of lives. But by not handing over, I became the author of the decisions that led to thousands of victims," Pashinyan said, adding that he found it difficult to convince himself that "the fruits of victory" could be handed over and not get anything in return.
Pashinyan stated that he was publicly speaking about this to start a conversation about the future.
He said the international community clearly states that Armenia, the only country in the world that does not recognize Turkey's ally Azerbaijan's territorial integrity, poses a threat not only to Artsakh but also to itself.
"The international community says lower your bar on the status of Nagorno-Karabakh a little, otherwise it says please do not rely on us," he said
Pashinyan said that given the current situation, there is no alternative to the peace agenda and that, as the elected leader of Armenia, he must follow through on its peace mission.
If you found a typo you can notify us by selecting the text area and pressing CTRL+Enter