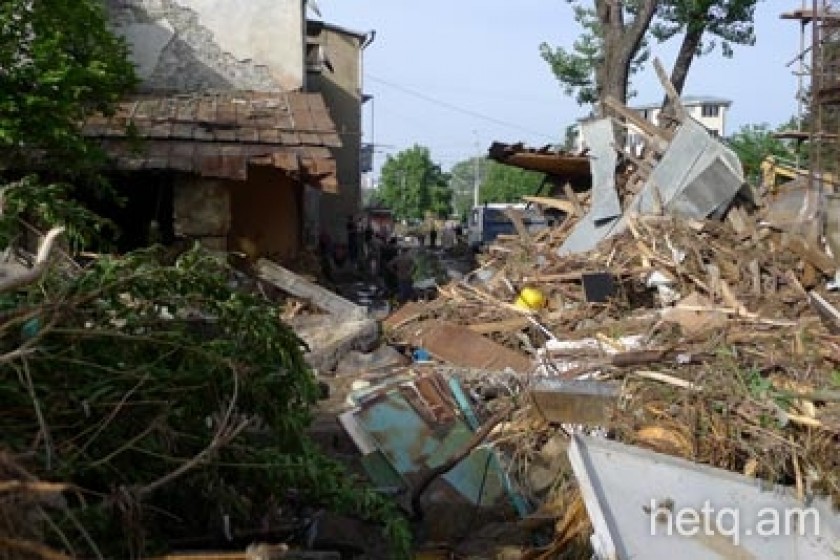 Heavy Rains Kill 5 in Georgia; Parts of Tiflis Flooded
Five people were reported killed on Saturday night after the Kur River in Georgia overflowed its banks in southern Tiflis, due to several days of heavy rain.
Several houses collapsed, trees were uprooted and cars overturned in the disaster zone.
Missing persons' reports have been placed on internet social web sites for missing family members.
Georgian disaster crews are searching through the rubble for possible survivors.