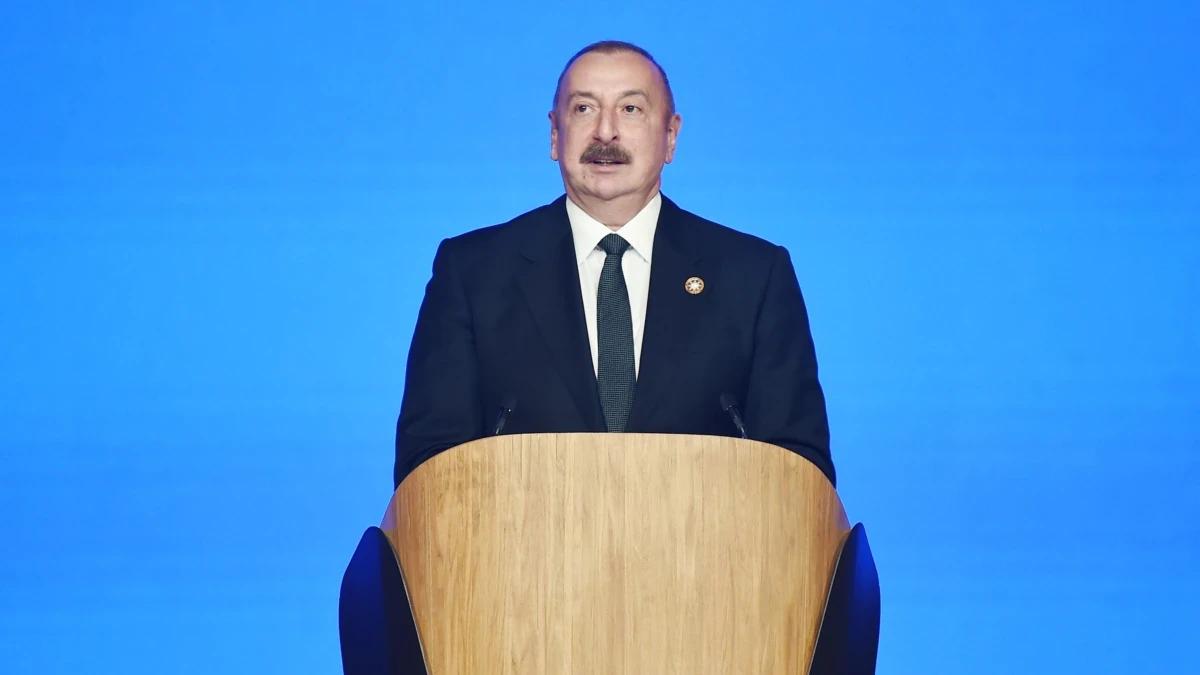 Aliyev Says Armenia, Iran Cannot Prevent "Zangezur Corridor"
Azerbaijani President Ilham Aliyev today said that he's discussed the opening of the so-called Zangezur Corridor linking Azerbaijan and Nakhijevan with Russia and that Armenia will not be able to prevent it.
According to the Azerbaijani APA news agency, Aliyev also said that such a corridor is in the interest of all state in the region, including Iran, and that Tehran's protestations opposing any change of international borders cannot hinder the project.
"Those projects are not directed against someone, on the contrary, only for the benefit of all interested parties," Aliyev said at a conference entitled: Along the Middle Corridor" Geopolitics, Security and Economy" in Baku.
Baku has insisted that such a roadway be under its control, while Armenia has opposed such a setup, arguing that any such link must be controlled by Yerevan.
Aliyev also spoke about relations with the European Union.
"Now, we are in the final stage of consultations on a new agreement with the European Union. It is more than 90% ready. We have not signed an association agreement with the EU. Instead, we preferred the format of bilateral cooperation," Aliyev added.
(The Middle Corridor, officially known as the Trans-Caspian International Transport Route, is a multilateral institutional development project linking the containerized rail freight transport networks of the People's Republic of China (PRC) and the European Union through the economies of Central Asia, the Caucasus, Turkey, and Eastern Europe.)
Photo by Azertac
If you found a typo you can notify us by selecting the text area and pressing CTRL+Enter