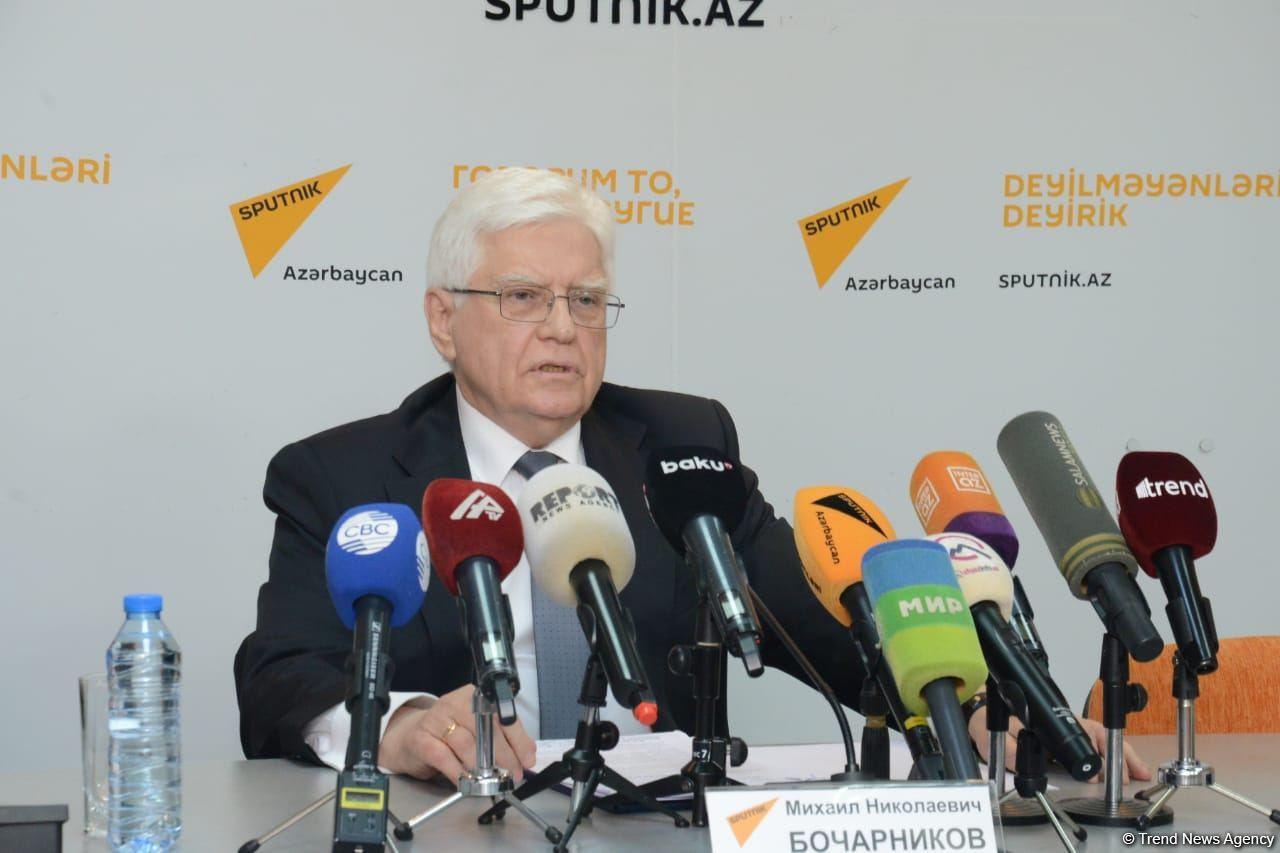 Zangezur Corridor is Feasible, Says Russian Ambassador to Azerbaijan
Russian Ambassador to Azerbaijan Mikhail Bocharnikov believes the so-called Zangezur Corridor project, by which Baku wants to have an uninterrupted connection with Nakhichevan through the territory of Armenia, has all the bases for implementation.
"I don't see any unsolvable differences on this issue," Bocharnikov stated in an interview with the Azerbaijani newsite haqqin.az.
He said the tripartite working group, composed of the deputy ministers of Armenia, Azerbaijan and Russia, has reached a high level of understanding, both from the point of view of business interests and from the technical side.
Bocharnikov said there are three main factors in the settlement of Armenian-Azerbaijani relations - restoration of economic and transport links, border demarcation and the signing of a peace treaty.
"I think the lack of progress on one of these should not stop progress on the others," he said, adding that in contrast to a peace agreement and border demarcation, which are political issues, the restoration of relations is "purely economic".
"I think putting the economy first would not be bad," said Bocharnikov.
Referring to the deployment of an European Union civilian mission to Armenia, the Russian diplomat said the EU wants to exclude Russia from the Armenia-Azerbaijan normalization process.
"I think we should not be deceived by the term civilian mission. You yourself said there are reasons to believe that it will not be so civilian. I have heard there has already been talk that French gendarmes will be included in that mission," Bocharnikov said.
He noted that if the EU mission tries to establish a presence in Karabakh, it may cause problems for the Russian peacekeepers and border guards stationed in the region.
The Russian diplomat noted there are no grounds for the existence of a non-regional factor in the South Caucasus.
"And the European Union is working to this end. Moreover, it does it in a very clumsy way, without an agreement with Azerbaijan. Of course, the European Union in this matter acts as a direct associate of the United States and NATO, which consider the CIS area as a zone of opposition to Russia," Bocharnikov said.
If you found a typo you can notify us by selecting the text area and pressing CTRL+Enter