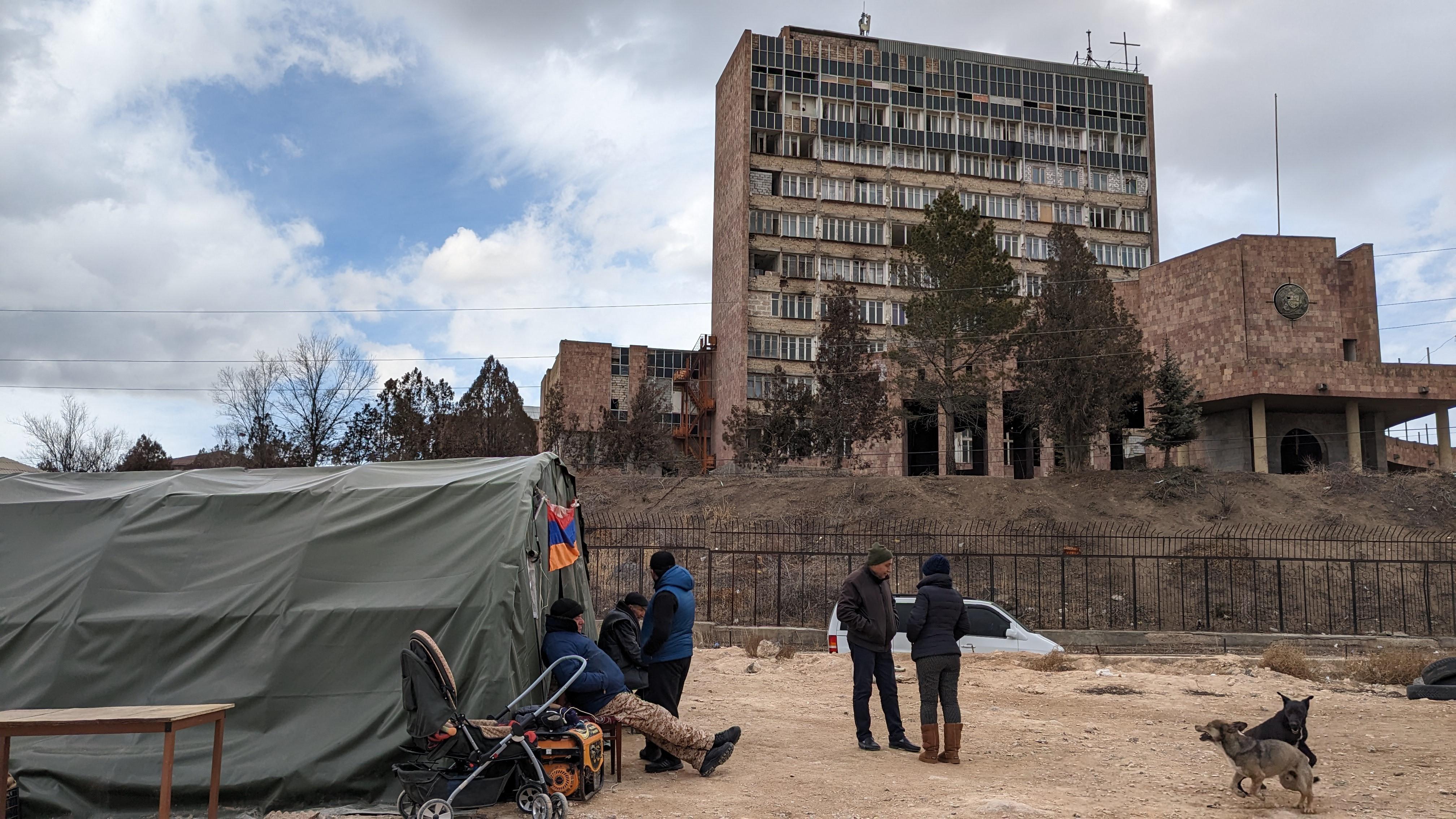 Families Evicted from Former Armenian Defense Ministry Building Want Permanent Housing 
Some of the families forcibly removed from the former Yerevan headquarters of the defense ministry on February 16 are now living in a tent set up in front of the building.
When I revisited the site today a man named Sargis, one of those evicted as squatters, told me that residents want MPs of the ruling Civil Contract faction to come and see for themselves what's going on.
"I want you to write in your article that we are inviting Civil Contract deputies to the site of the former offices of the Ministry of Defense, because some of the 120 families here probably voted for them," Sargis said.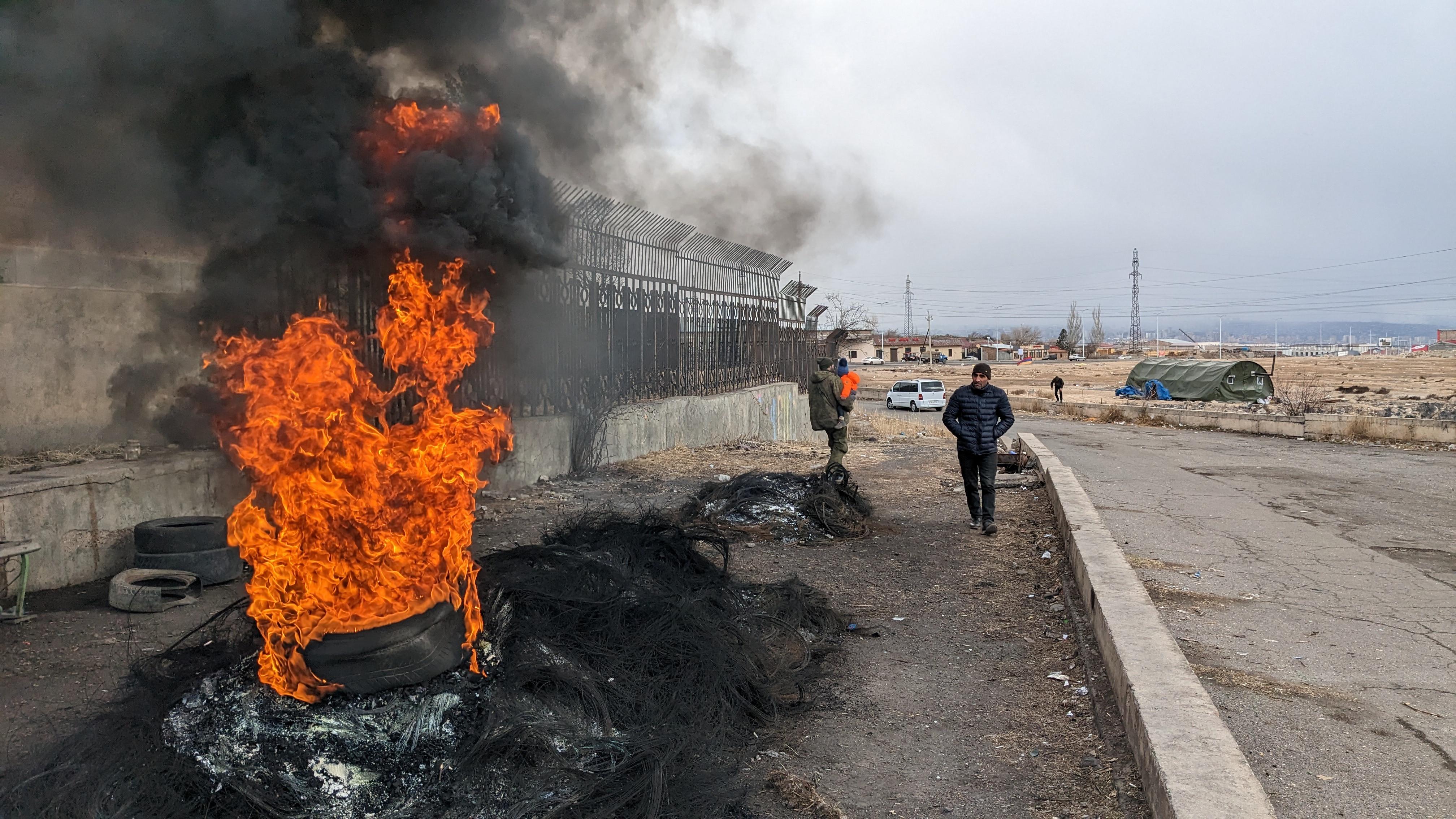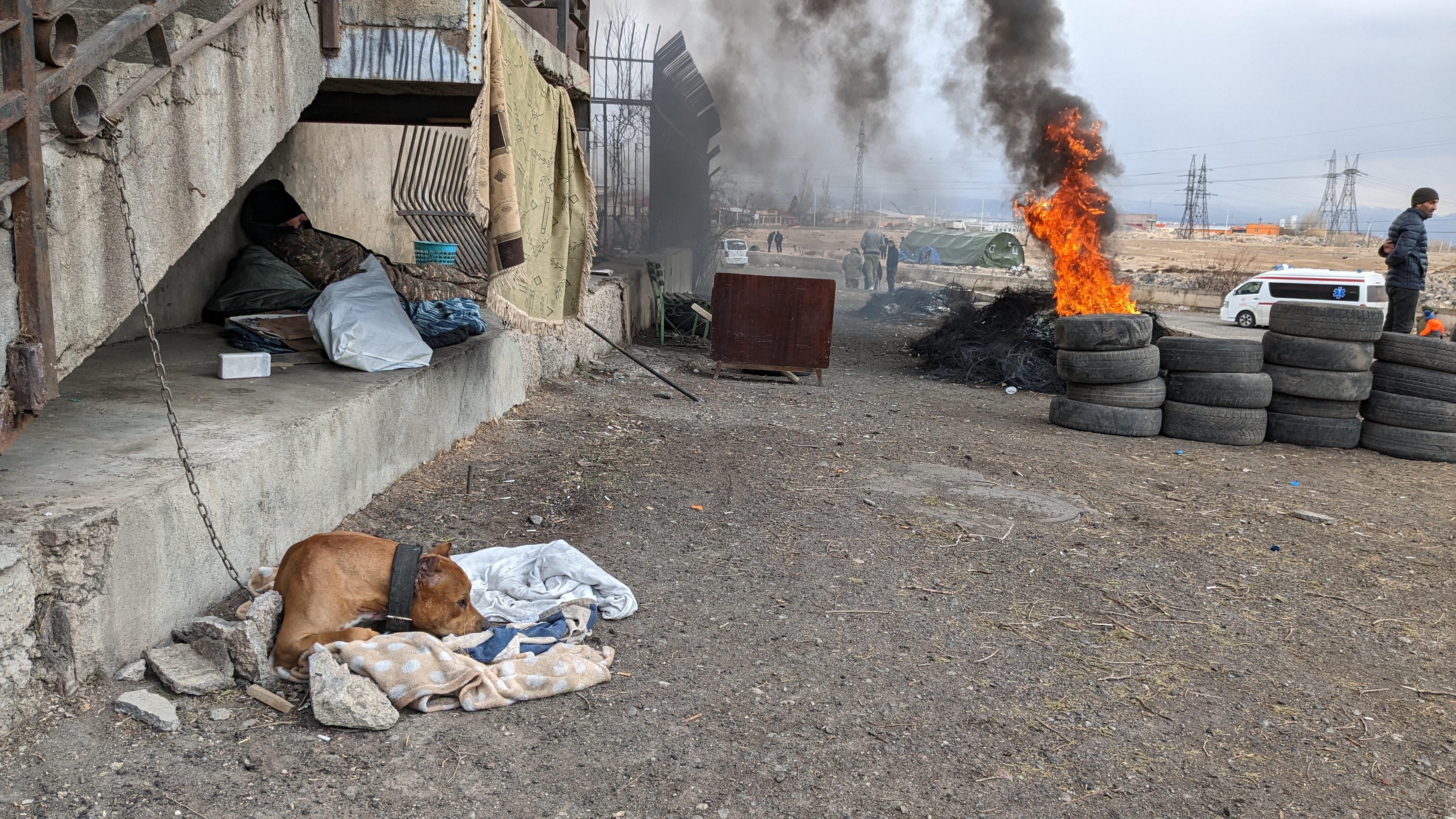 Dense black smoke continues to billow into the sky because the evictees burn old tires, plastic, or whatever's on hand to keep warm.
Anna, one of those now living outside, says that the fire has become a symbol of their struggle and they'll remain until an acceptable solution to the issue is given.
"We went, escorted by the police, to get our belongings but a lot wasn't there. The cops either damaged or destroyed them," says Anna. Most residents have nowhere to take their belongings anyway.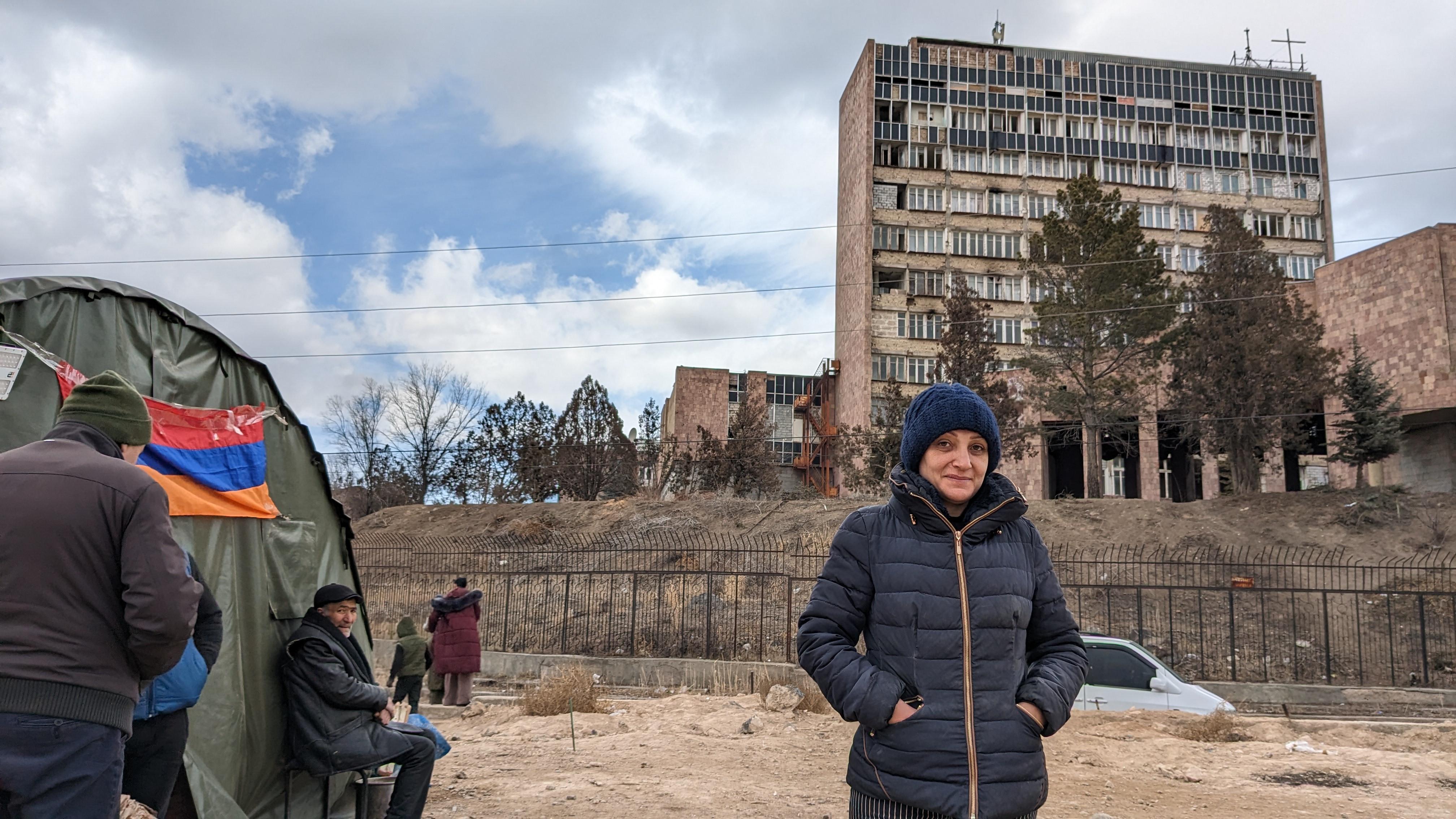 Anna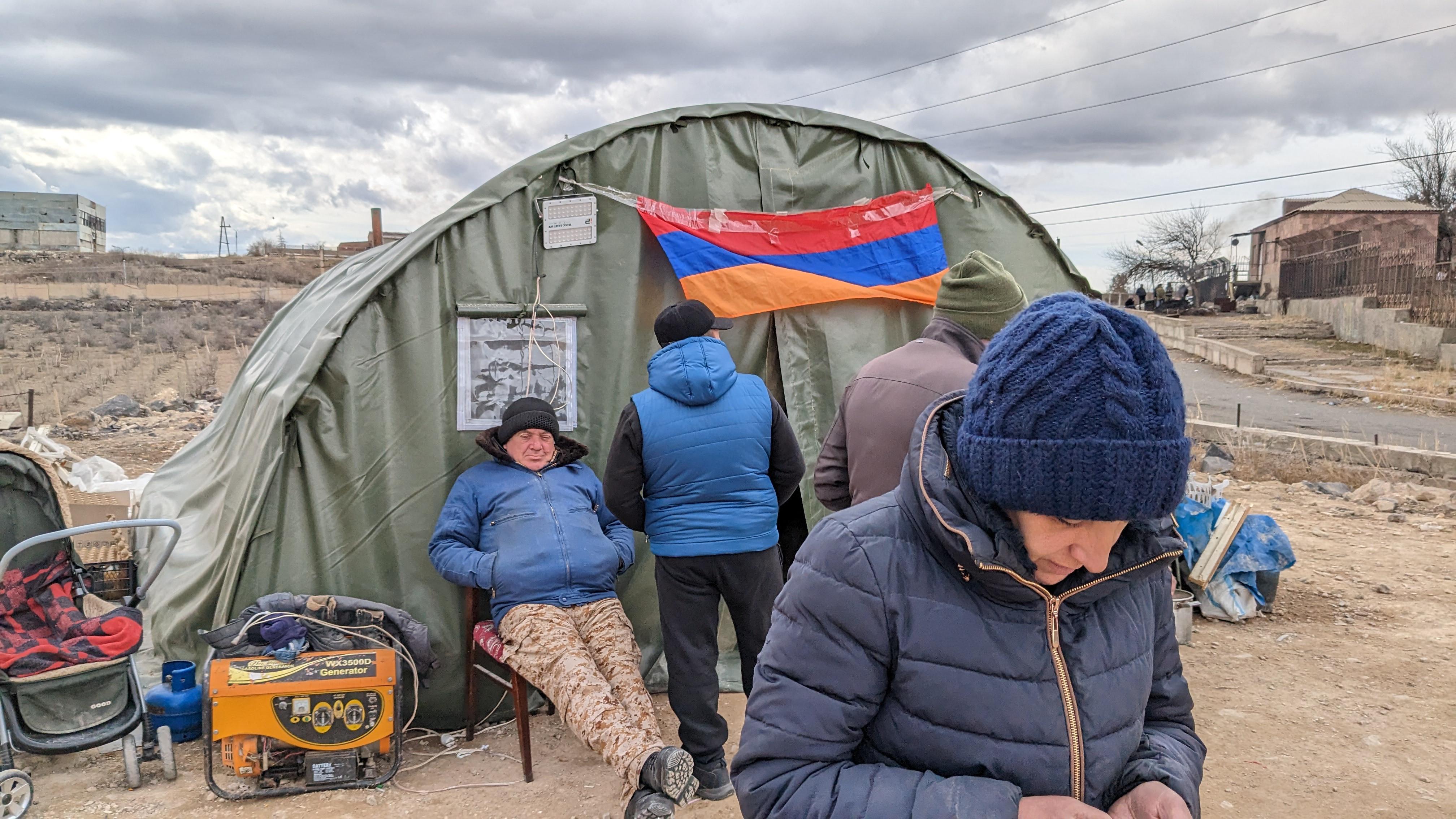 Those evicted say they have no beef with police who are merely following orders. Their ire is directed at those who issued the order to remove them.
Anna tells me that the owner of a nearby gas station lets them use the bathroom to wash-up.
Anna says the Ministry of Labor and Social Affairs offered temporary shelter to the squatters and that some families went.
"They left and soon came back. People were already living there," says Anna, adding that all the solutions proposed by the government are temporary in nature.
Anna and the others evicted want the government to transform the building to residential housing so that they can return to the rooms they've renovated and lived in.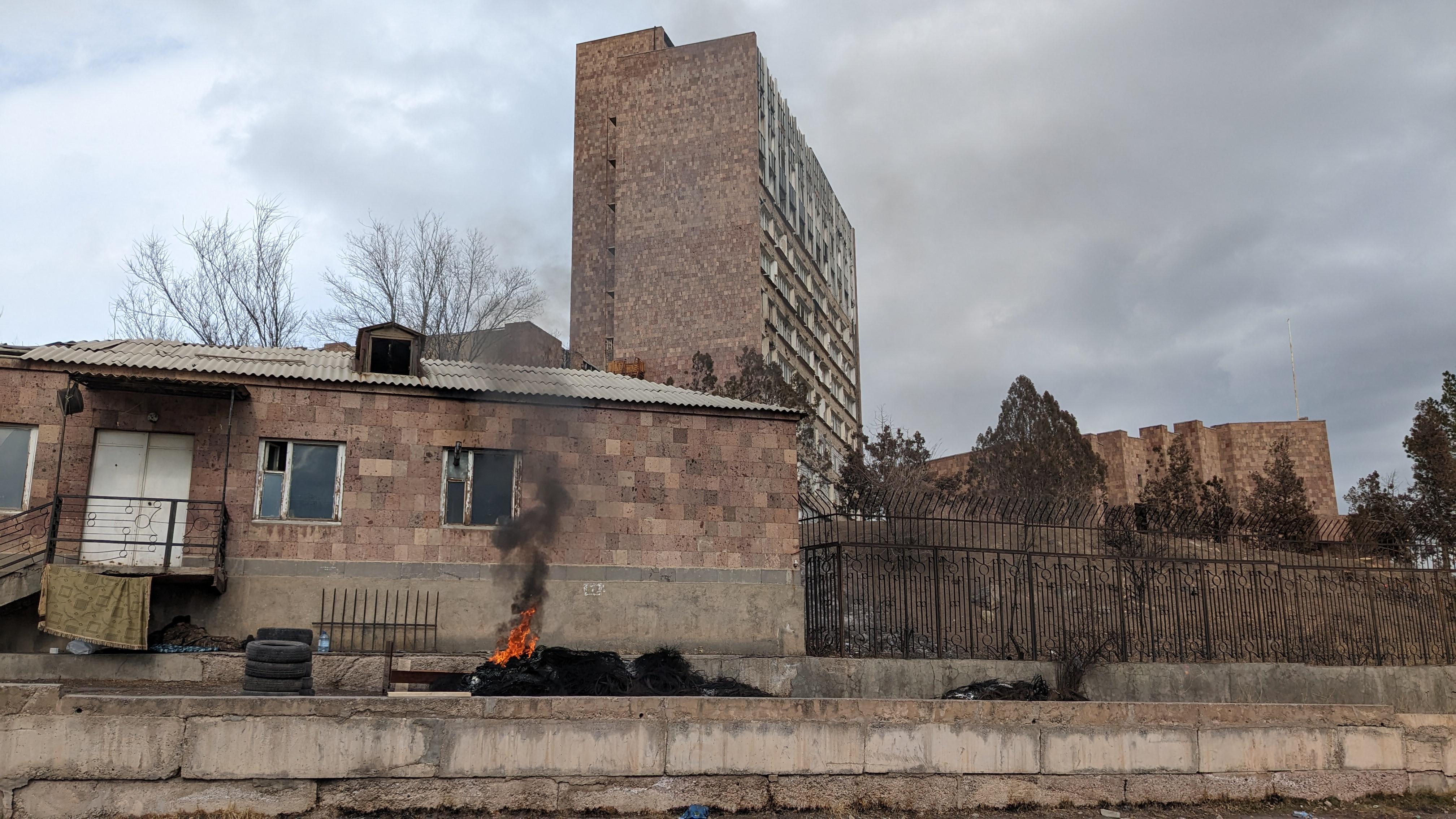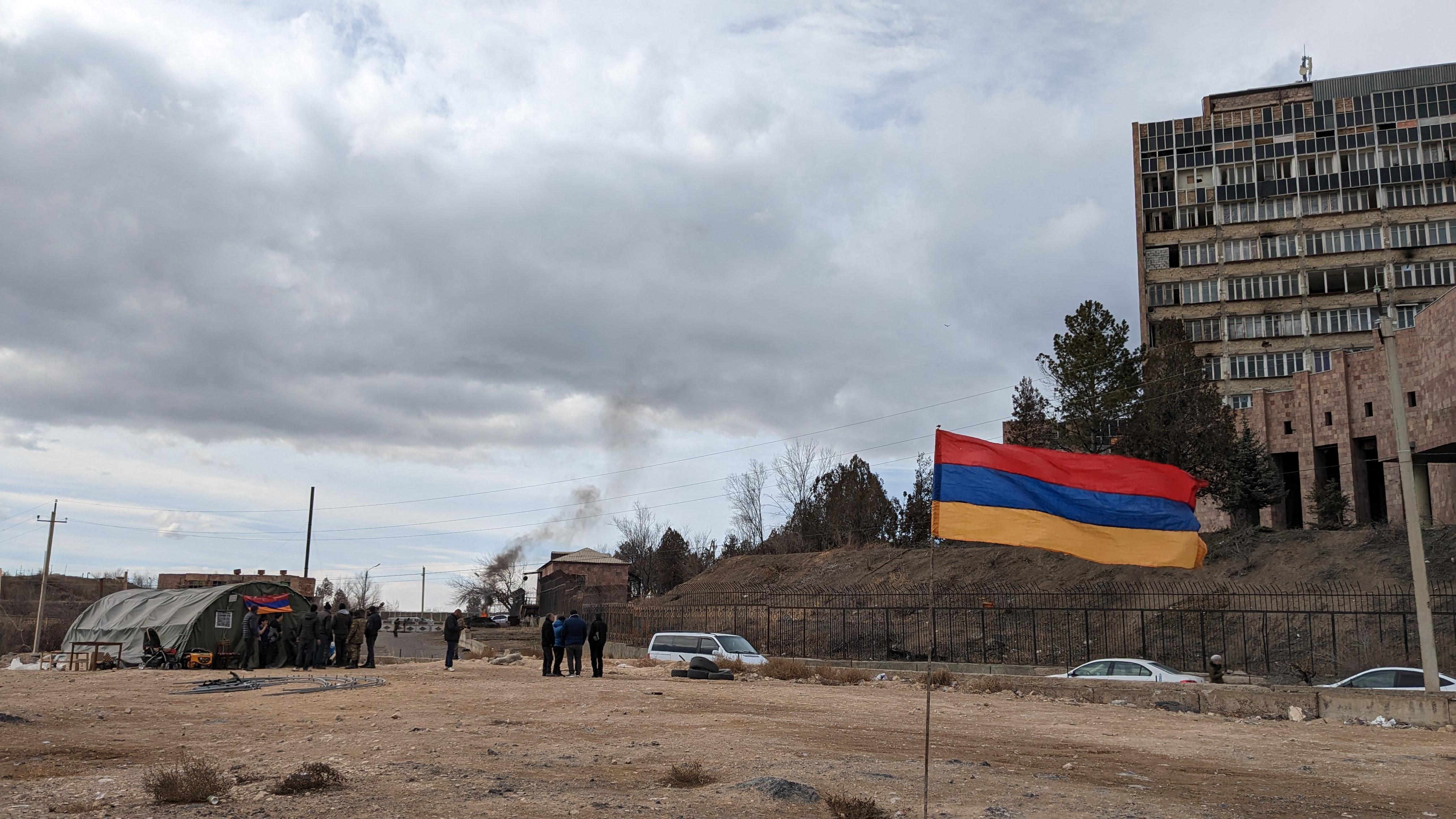 "State institutions ignore us, as if we are not human beings," says Anna.
In April 2022, the government decided to allocate the building to the State Revenue Committee with plans to establish a foreign economic action center.
Photos by Samson Martirosyan (Hetq)
If you found a typo you can notify us by selecting the text area and pressing CTRL+Enter