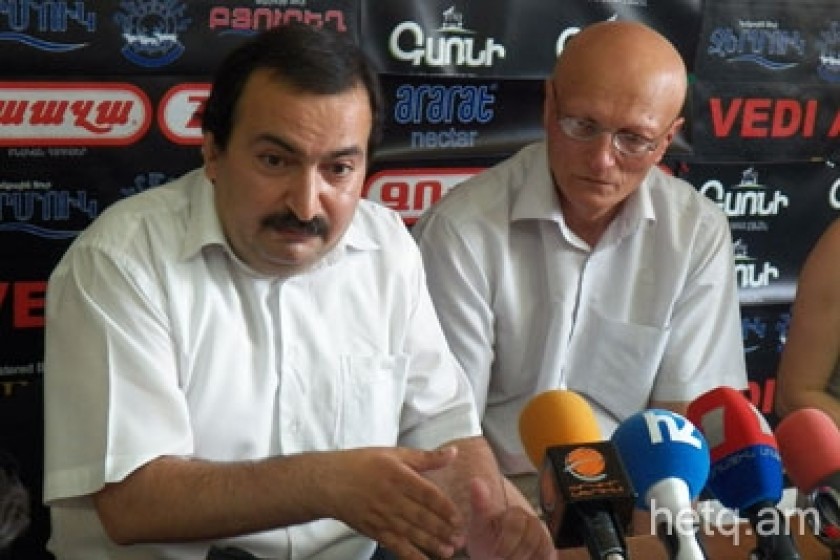 Samvel Karapetyan: "All Armenian traces being destroyed in Azerbaijani-occupied Shahoumyan"
Samvel Karapetyan, a noted specialist in the preservation of Armenian cultural monuments, told reporters that Azerbaijan is destroying everything in the northern Artsakh district of Shahoumyan (now under Baku's control) that testifies to an Armenian presence on those lands.
Karapetyan said that the only structures not being razed are those of any practical value – bridges, fountains, etc. He said that in these cases the names of the Armenian builders are being erased.
He said that we have very patchy up to date information as to the situation of Armenian cultural and historical monuments both in Azerbaijani-occupied northern Artsakh and in Nakhijevan.
"When some 7-8 million out of the worldwide Armenian population are shopkeepers, traders and artisans, naturally the awareness of living for the sake of the land grows weaker," Karapetyan concluded.
Vardan Devrikyan, Deputy Director of the Literature Institute, said that Armenian public relations doesn't mush differ from that of the Azerbaijanis regarding Artsakh except for the fact that Armenians regard those districts as liberated while they portray them as occupied.
Devrikyan said there was no shame in presenting the losses incurred by Armenians in liberating those lands.