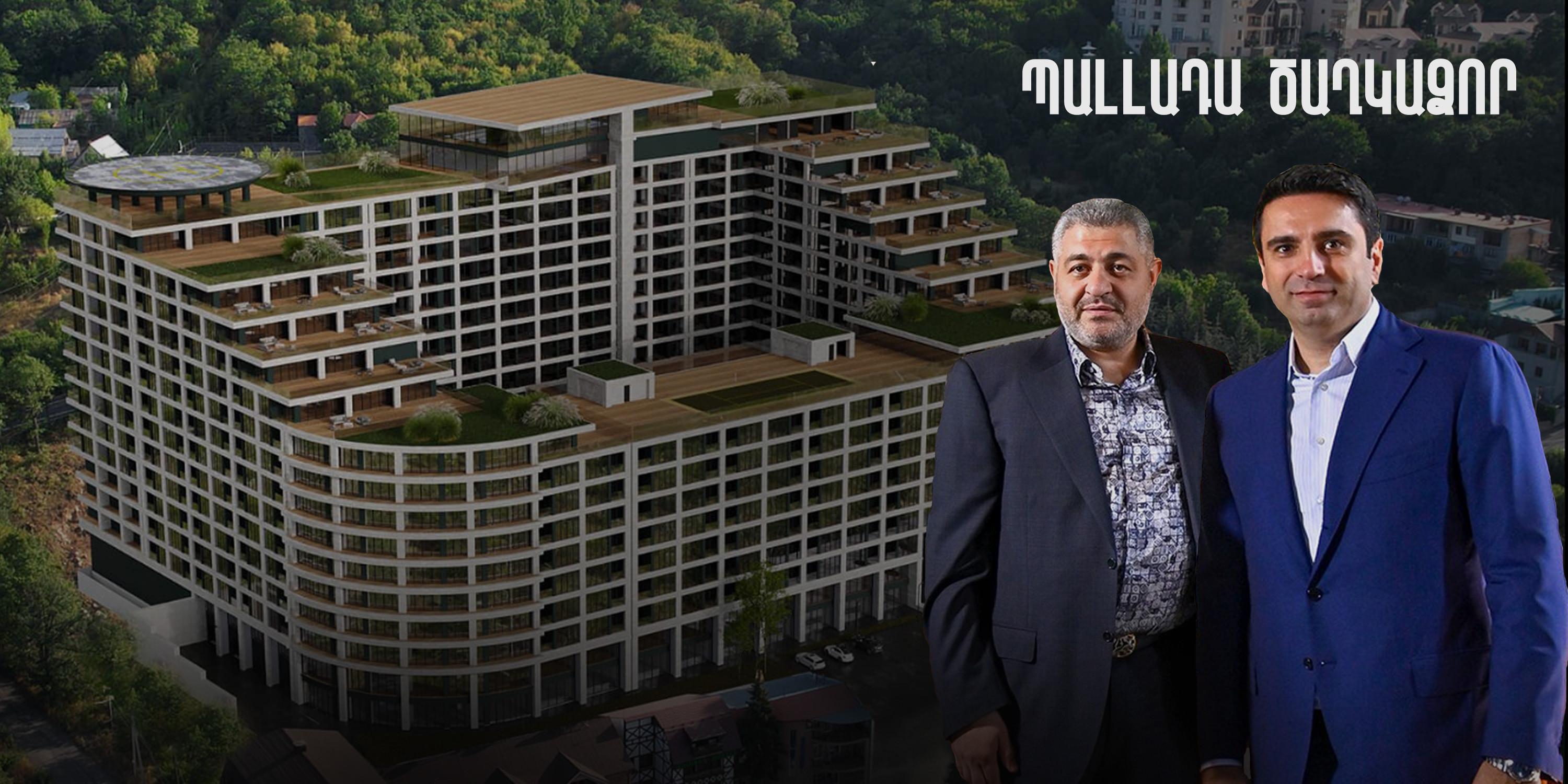 $45 Million Tzaghkadzor Project: Government Patronage at Play?
Armenia is no stranger when it comes to the backroom business dealings that exist between government officials and their cronies in the private sector. It's a global phenomenon.
Such patronage is often founded on familial ties, as is the following case involving Armenian National Assembly Speaker Alen Simonyan and Edgar Avagyan, who stood as the "godfather" at the baptism of one of Simonyan's son.
Hetq has learnt that Avagyan, who declared bankruptcy in 2017, has a financial interest in a US$45 million residential/commercial complex being built in the Armenian resort town of Tzaghkadzor.
In April 2022, a Soviet-era "Pioneer" youth camp near the Tzaghkadzor town suare was sold off to three individuals; Robert Galustyan (former owner of petroleum products importer Ran Oil), former Yerevan Deputy Mayor Karen Davtyan, and Levan Chikovani, a Georgian national with business ties to former Armenian Prime Minister Hovik Abrahamyan.
A month earlier, a company called Pallada Tsaghkadzor was set up in Armenia. The above three individuals and Edgar Avagyan were registered as 25% owners.
Avagyan has no prior construction sector experience. He's had several jobs as manager at various Armenian TV stations. So how did he wind up in this $45 million housing deal?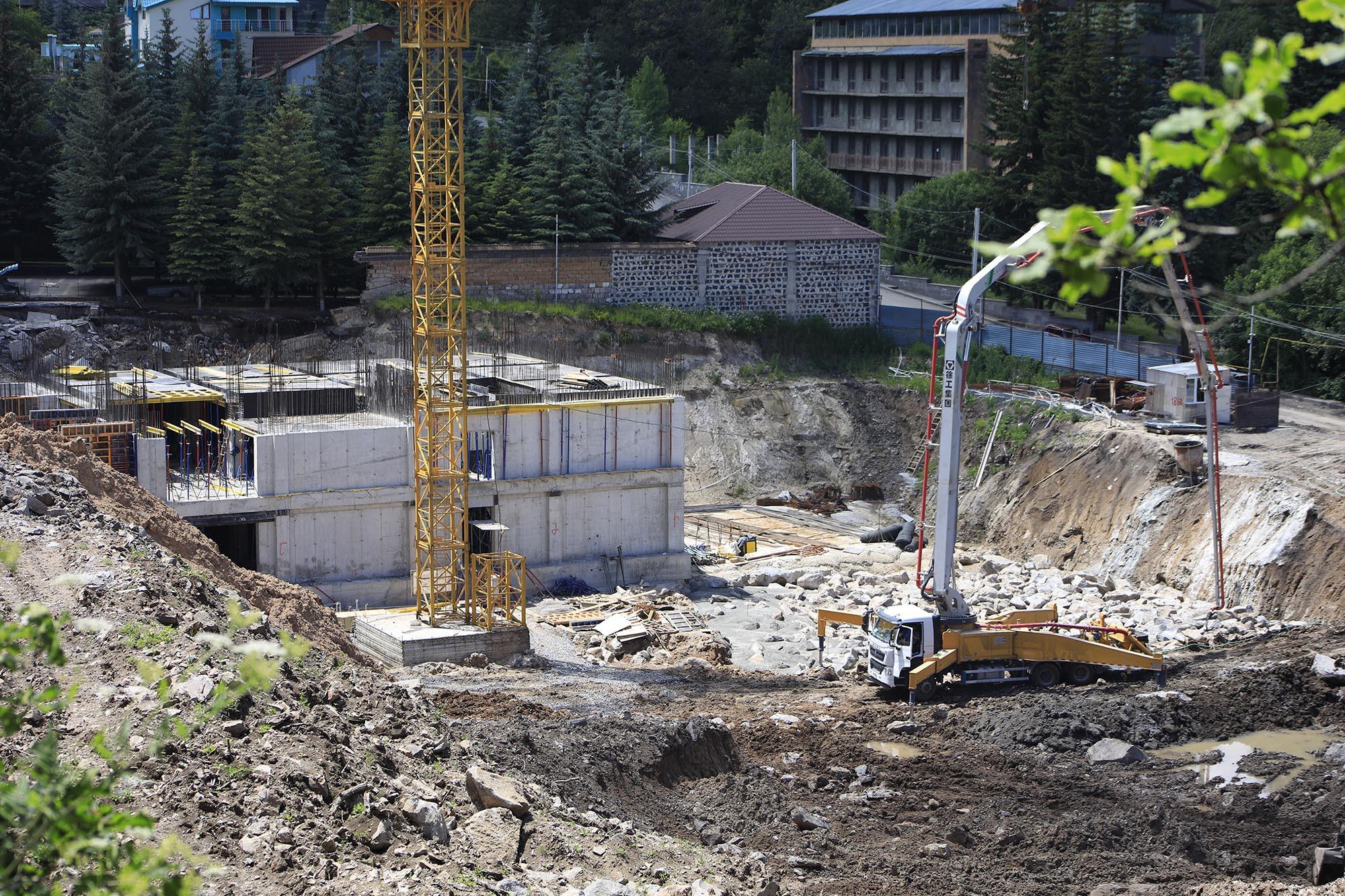 Pallada Tsaghkadzor started construction at the site even before receiving a work permit.
Hetq reporters attended a public hearing in Tzaghkadzor on June 26 at the mayor's office. At issue was whether such a permit should be granted.
Work at the site, however, was in full swing. Hetq revealed that on September 27, 2022, Tzaghkadzor Mayor Narek Harutyunyan had issued the company a permit to begin construction of the complex's underground foundations even though an Environmental Impact Assessment (EIA) hadn't been completed. Pallada received the environmental green light months later, in July 2023.
Mayor Harutyunyan was at a loss to explain why he issued a work permit prior to a positive EIA. At best, one might suppose that Harutyunyan, realizing the bureaucracy involved, gave the go-ahead to fast-track such a huge investment project in the town. The complex plans to house 3,000, this in a town where only 1,500 now live.
The Armenian government's Urban Planning, Technical and Fire Safety Inspection Body believes the complex is being built in accordance with all regulations. Nevertheless, the inspectorate fined Tzaghkadzor Mayor Narek Harutyunyan 100,000 drams last year for allowing demolition work at the site without a proper permit. The inspectorate provided a copy of the payment receipt confirming that Harutyunyan paid the fine.
Hetq reached out to Speaker Alen Simonyan for comment. We wanted to know if Simonyan, given his ties to Avagyan, used his influence to smooth out any obstacles facing the Tzaghkadzor project. We also asked Simonyan if Avagyan is his "proxy" in the project.
We received the following response from Simonyan's press secretary Tzovinar Khachatryan.
"In response to your query, let's note that Armenian National Assembly Speaker Alen Simonyan is not aware of the above, has no participation, has nothing to do with this issue in any way. We do not comment on gossip, slander, or fabrications, and we ask you to refrain from such unsuccessful attempts to exploit the name of Alen Simonyan to increase the viewership of publications or to justify your own work. Such attempts will have legal consequences. We are following up on such cases."
If you found a typo you can notify us by selecting the text area and pressing CTRL+Enter