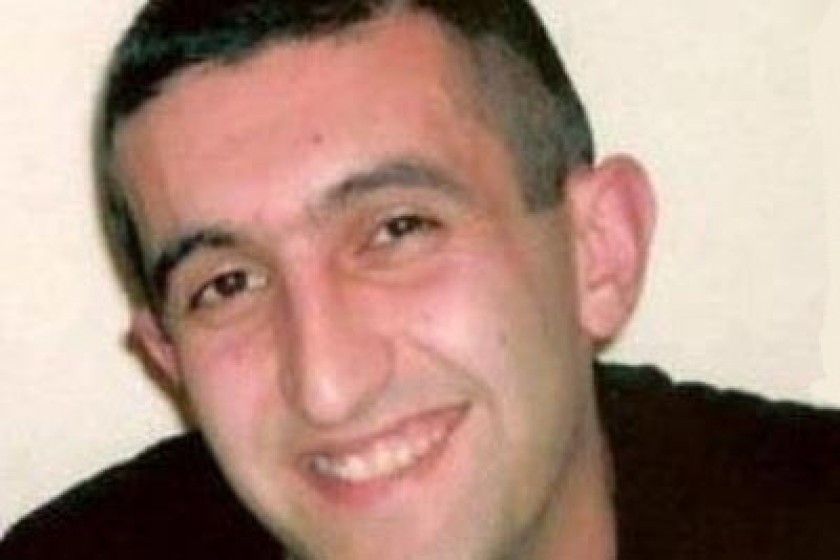 President Sargsyan Must Sever All Links with Nemets Rubo or Face the Consequences
If President Sargsyan doesn't hand over MP Ruben Hayrapetyan over to law enforcement authorities, Armenia is in for a series of unforeseen developments.
No one voted for Nmets Rubo, Lfik Samo, Tokhmakhi Mher or Hermineh in last month's parliamentary elections. It was Sargsyan himself who wrapped them around the neck of the public.
The president burdened us with these crooks and then urged us to "Believe in us and we will change things". This was the dubious line fed to the electorate by the ruling Republican Party.
President Sargsyan now has the chance to rid us of one of these notorious crooks. But Sargsyan makes out that he doesn't see the opportunity now at his fingertips. It's hard to imagine what the president is thinking.
Why doesn't he hand over Nemets to law authorities? What links Sargsyan and Ruben Hayrapetyan so intimately? What is tying Sargsyan's hands?
If RA Army Lieutenant Colonel Vardan Samvelyan had blown up the Harsnakar Restaurant as planned, who would have accused him of going to such an extreme?
There are hundreds of army officers who are thinking the same thing as Samvelyan. Many want to take justice in their own hands through the use of force, so that they and their relatives are not subjected to the same fate as the three army physicians savagely beaten by Nemets Rubo's gang.
I believe that Serzh Sargsyan has started to think that such an outcome is possible. Many at the candlelight vigil outside the Harsnakar Restaurant were talking about taking direct action – that's to say exacting retribution.
Perhaps the authorities don't take such bravado seriously, but the process has begun. Samvelyan is only the first officer to act. The second will not be so agreeable to negotiate with police. The consequences are hard to predict.
Ruben Hayrapetyan must finally be brought to justice in order to stop the actions of his criminal gang. Law enforcement is well aware of what each member of this gang has done over the years. Their case files, conveniently closed at the behest of the powers that be at the top, must be reopened.
It would seem that Serzh Sargsyan has no alternative; he wants to be re-elected president.
But the people are making it abundantly clear that they don't want a president who shields Nemets and his ilk from justice.
The Republican Party remains silent today. Only Edward Sharmazanov has stated that Hayrapetyan is a modest and moral man.
Sharmazanov will change his tune tomorrow and state the exact opposite, if need be.
Maybe Sharmazanov actually believes that Hayrapetyan is the embodiment of morality and modesty. I wouldn't be surprised.
That's the kind of person he is. What more can I say but...go with God.
(Photo - Slain army physician Vahe Avetyan)
If you found a typo you can notify us by selecting the text area and pressing CTRL+Enter