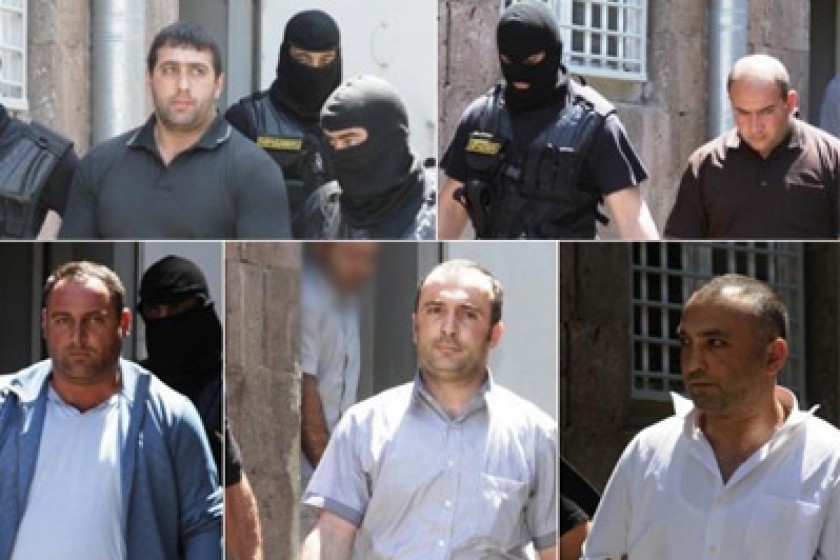 Arrested Harsnakar Suspects Registered as Davit D.V.S. Company Employees
Why are Armenian law enforcement officials distorting the truth?
In all official pronouncements regarding the Harsnakar Restaurant, the same inaccurate information is being repeated.
Two days ago at a press conference, Arsen Ayvazyan, who heads the Police Department's Chief Investigative Division of Special Cases, declared that seven employees of Harsnakar Restaurant had been arrested on suspicion of criminal activity.
He named restaurant security staffers Garik Margaryan, Arman Khachatryan, Arman Baghdasaryan, Norayr Hayrapetyan; deliveryman and driver Artur Babloyan; waiter Davit Adamyan and manager Davit Hayriyan.
This is a misstatement because in the state registry there is no such entity listed under the name "Harsnakar Restaurant".
Another false appellation used by law enforcement officials is when they call Harsnakar a restaurant owned by the family of Ruben Hayrapetyan.
Yesterday, Hetq petitioned the police to clarify what specific company did the arrested individuals actually worked for.
We received the following reply from the Police Department's Public Affairs Office:
In reply to your correspondence h45-h1, we wish to inform you that the Harsnakar Restaurant belongs to the company Davit D.V.S. and that Garik Margaryan, Arman Khachatryan, Arman Baghdasaryan, Norayr Hayrapetyan, Artur Babloyan, Davit Adamyan and Davit Hayriyan had signed an employment contract with Davit D.V. S., in the person of director H.A. Zohrabyan. Based on the contract, they all started to work at Harsnakar Restaurant."
We still have yet to uncover the job titles the arrested are registered under and what jobs do they actually perform.
Davit D.V.S. officially has 25 employees on the books. But this number is suspicious.
A Harsnakar employee told Hetq that the restaurant has that many waiters alone.
If you found a typo you can notify us by selecting the text area and pressing CTRL+Enter