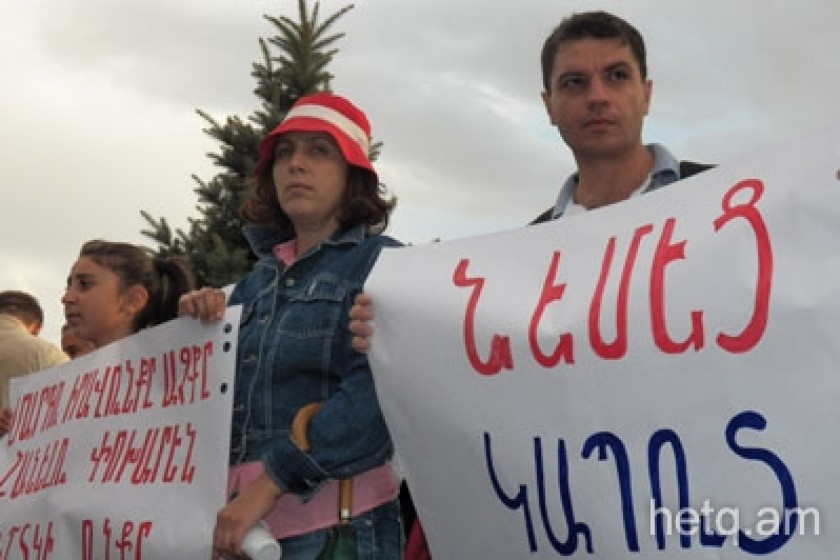 Protesters March to Avan, Home Turf of "Nemets Rubo"
Today, a candlelight vigil took place outside the Harsnakar Restaurant where military physician Vahe Avetyan was brutally beaten and later died in a coma.
The memorial marked the 4oth day of Avetyan's burial.
The protestors, carrying signs and banners calling for justice and an independent inquiry then marched to the neighbourhood of Avan, where Ruben Hayrapetyan (Nenets Rubo) the Harsnakar owner and MP resides.