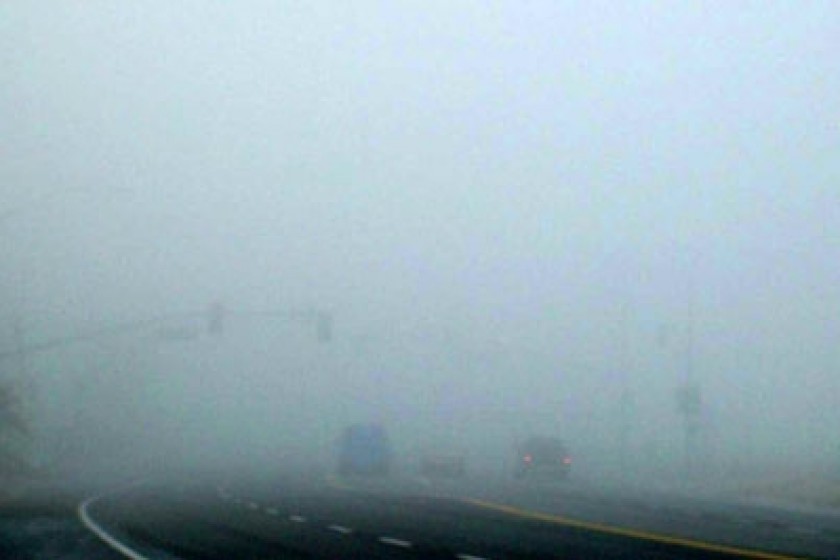 Fog and Theft Make Night Driving Through Shushi Hazardous
When the evening fog falls on the highway connecting Goris and Stepanakert, visibility diminishes drastically and drivers rely on the road reflectors installed on the shoulders or the luminous lane markings.
But when drivers approach Shushi there are no such guideposts, even though 7 kilometers of roadway were blacktopped some two months ago.
On the night of August 21, visibility was so poor that drivers were forced to pull off and wait for the fog to lift.
Taxi driver Kamo Poghosyan complained, "They should do the right thing and service the road. After all we are paying taxes."
His passenger, Sofya Aghajanyan noted that nothing would be done unless there was a bad accident. "Sometimes you have to travel after dark. It's a unique Armenian trait to do nothing until something happens."
Genady Hakopyan, who runs the Division of Road Construction at the Artsakh Ministry of Urban Construction, assured us that lane markings and reflective columns would be in place by the end of autumn.
'The work hasn't been completed in places. Even the road shoulders aren't ready. The road from Stepanakert to the border with Armenia is normally serviced by Vahe Karapetyan Road Ltd. Work on the stretch of road you refer to is being done by the contractor Karavan Ltd.," said Hakobyan.
He added that some people, for some unknown reason, steal the reflective foil from the columns.
If you found a typo you can notify us by selecting the text area and pressing CTRL+Enter