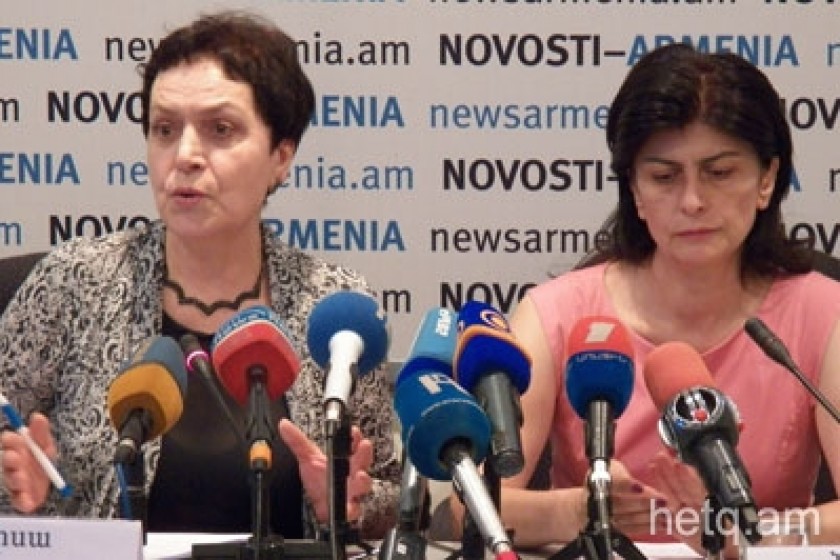 Armenian NGOs Protest Possible Extradition of Azerbaijani Officer Convicted for Murder
More than 80 NGOs in Armenia have signed a petition opposing the possible extradition of Ramil Safarov, an Azerbaijani army officer who murdered Armenian officer Gurgen Margaryan during a NATO military exercise in Hungary in 2004.
Lieutenant Safarov was sentenced to life imprisonment in Hungary.
Safarov had snuck into Margaryan's dormitory and proceeded to hack him to death with an axe.
The Armenian NGOs are concerned over the fact that the issue was discussed during a recent trip to Hungary by Azerbaijani Deputy FM Khalap Khalapov.
Former Heritage Party MP Larisa Alaverdyan (photo, left) says that Safarov would be treated like a national hero if extradited and that Baku might try to use oil as a bartering chip with Hungary.