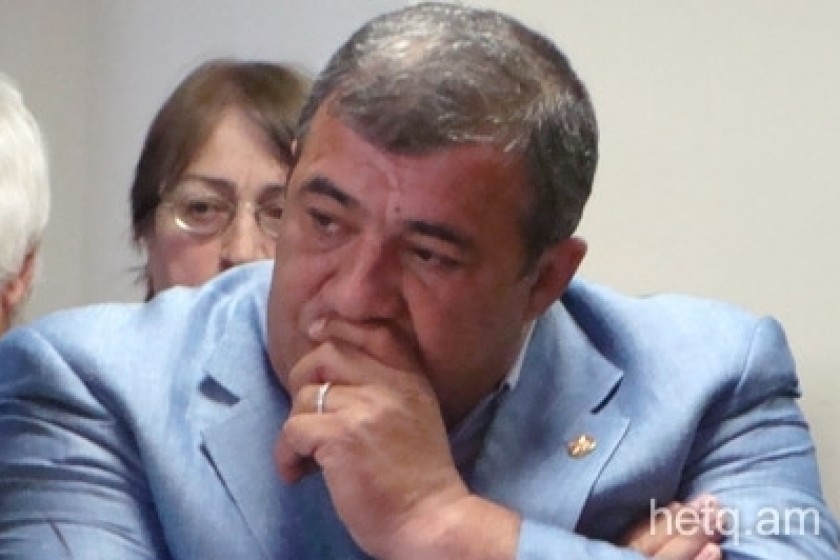 MP Ruben Hayrapetyan Has 15 Days to Withdraw Resignation Request
Minutes ago, RA National Assembly Vice-President Edward Sharmazanov interrupted parliamentary proceedings and read the resignation letter of MP Ruben Hayrapetyan.
Hayrapetyan said he would resign over the public furor of the beating death of an Armenian army physician at his Harsnakar restaurant earlier this year.
Hayrapetyan has 15 days to withdraw his resignation before it is officially accepted.
Today's special session of the parliament saw MPs directing questions to Artak Zakaryan, who heads the Permanent Committee on Foreign Relations, regarding the Ramil Safarov affair.