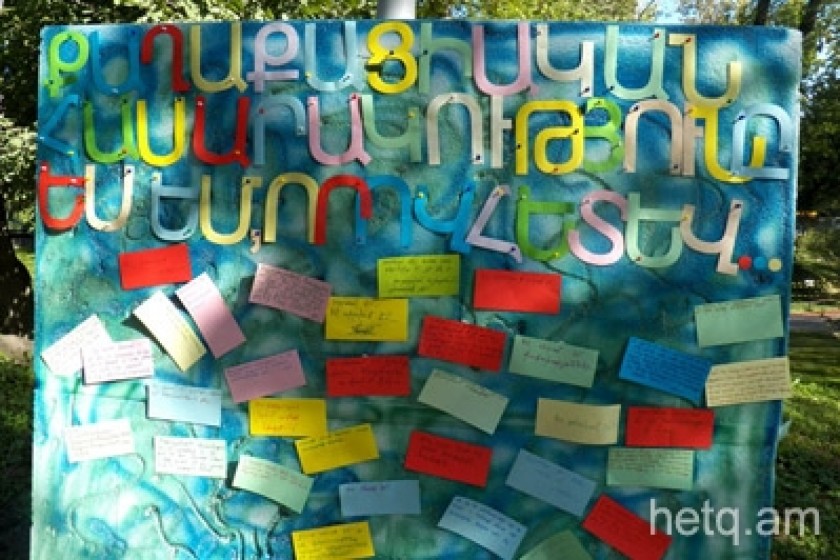 Activists Call for Greater Civic Participation
Today marks Civil Society day in Yerevan and, according to tradition, a program was held in Lovers' Park to raise awareness of the importance of civic participation within the mainstream public.
A number of civic groups were represented at the event, spreading the word about their recent activities and calling on young and old alike to get involved in local community affairs.
Organization representatives pointed out the benefits of volunteering ones time and energy towards worthwhile projects.
They noted that volunteer work not only makes one feel an integral part of the greater society, but also provides a wealth of practical experience and useful knowledge.
Young activists installed an Opinion Box in the park in which passersby could drop letters describing problems and issues of concern to them.