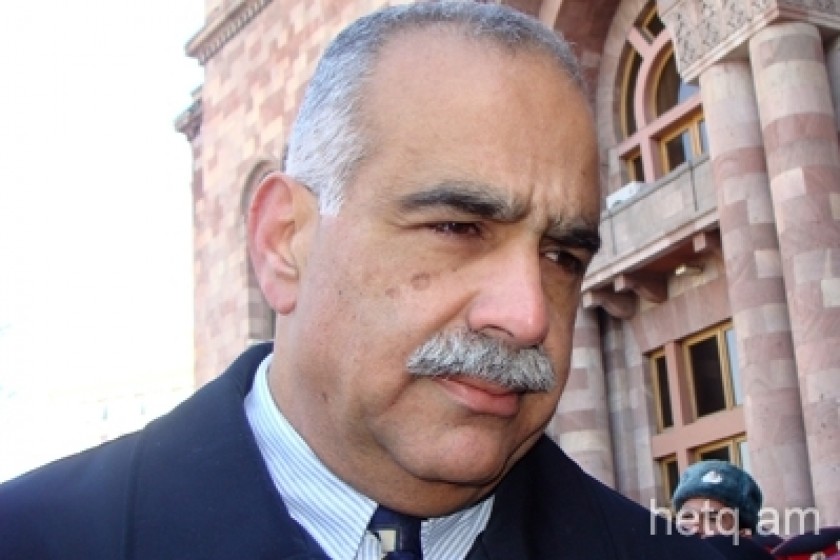 Raffi Hovannisian: "I'll be a candidate only once..."
During a brief meeting with reporters today, Heritage Party leader Raffi Hovannisian stated that he would only stand as a candidate for the Armenian presidency once and that he'd subsequently launch a civil struggle.
Hovannisian distanced himself from the statements of other opposition leaders like Levon Ter-Petrosyan who once claimed that they would fight till "the end".
The diaspora Armenian politician said that "end" is very far away and that his struggle would continue until a fitting victory was achieved for the Armenian people.
"This country isn't a one party state. It belongs to the people. I expect the upcoming presidential election to correspond to Armenian, not international standards," Hovannisian said, promising to speak at greater length to the press very soon.