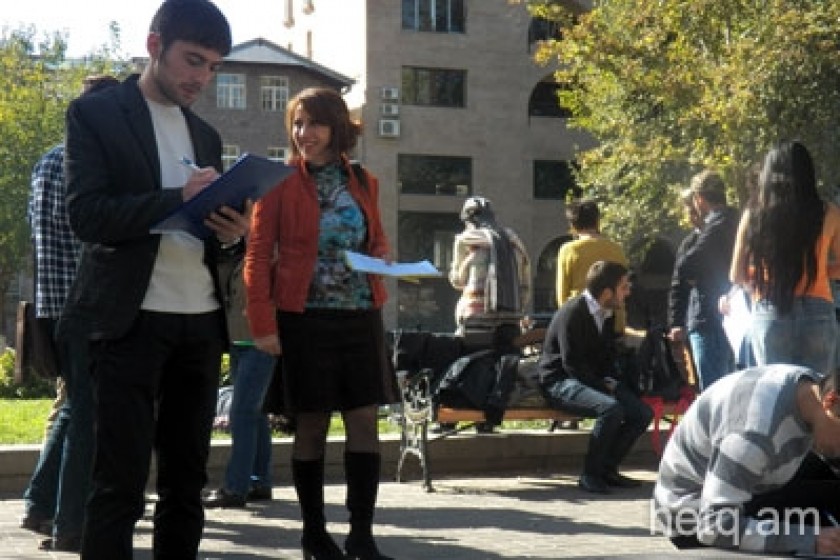 Activists Launch Petition Calling Environmental Ministry to Account
Environmental activists gathered at Yerevan's Mashtots Park today to collect signatures for a petition demanding that Armenia's Ministry of the Environment, its minister and staff, be called to account for the government's poor track record when it comes to protecting and preserving the country's environment.
Activists plan to hand the petition personally to Prime Minister Tigran Sargsyan and Prosecutor General Aghvan Hovsepyan.
Yerevan resident Pavel Yendigaryan was one of the passersby who signed the petition.
"I am signing the petition with the hope that the ministry will finally start to do the work it's supposed to be doing, rather than assisting in destroying the country," noted Yendigaryan.