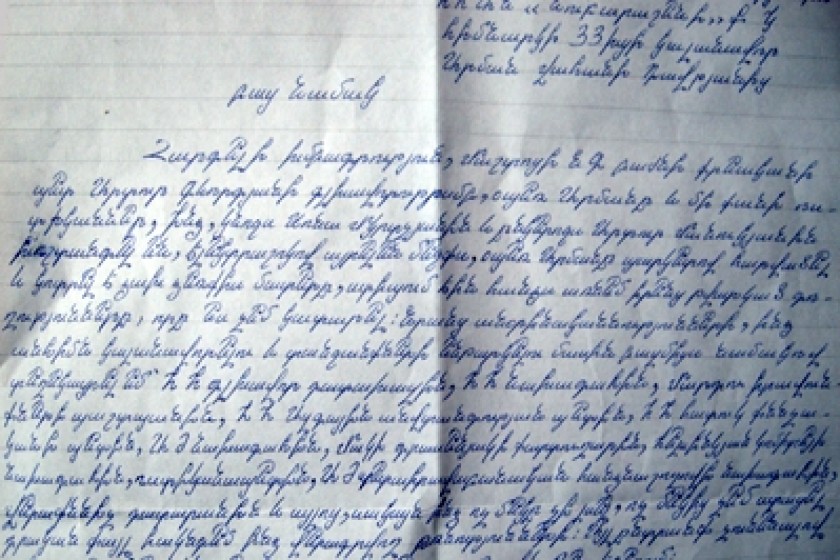 Prisoner to Hetq: 'Help Me or Else I'll Commit Suicide'
Arman Davtyan, now being held at the Noubarahen Correctional Facility, has again written to Hetq for help in his case.
This time, Davtyan threatened to take his own life if Hetq does not publish the letter he sent.
In his letter, Davtyan claims that prison officials assaulted him, his wife and a friend.
He says that officials at the prison, headed by Director Artour Gevorgyan, burnt his back with electro-shock and broke the fingers of his left hand with a board, in an attempt to force him into pleading guilty to a number of thefts he says he didn't commit.
Davtyan says that his tolerance is at an end and that he has no alternative but to take his own life.