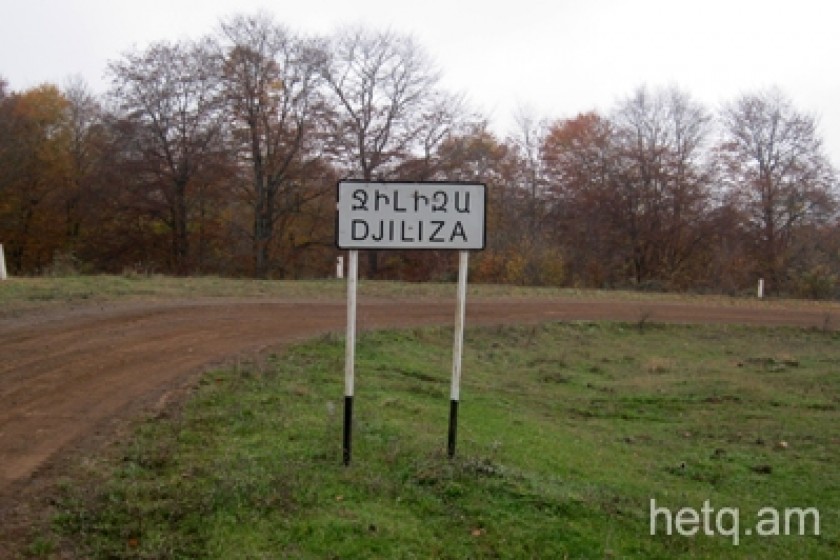 Jiliza: A Struggling One-Store Village on the Armenian-Georgian Border
Mher Vardanyan, the mayor of Jiliza, a rural community in Armenia's northern Lori Province, still hasn't given up hope that a border crossing will open, ushering in some much needed development.
"There'll be some traffic going through here when the border crossing is set up," says Vardanyan.
Hetq had spoken to Vardanyan a year ago on the same issue. Back then, the mayor was convinced that Georgian authorities were delaying the opening.
The border crossing and a resolution of the Khorakert church complex located between Jiliza and the Georgian village of Chanakchi depends on a delineation of the Armenian-Georgian border in this region.
Last year, Armenia's Foreign Ministry told Hetq that it had reached a preliminary agreement with Georgia on the delineation of 160 kilometres of the total 225 kilometres of border.
The remaining 65 kilometres includes the villages of Bavra and Khozhorni, a small section near Jiliza and the Akhkyorpi-Chanachi-Brdadzor area.
A week ago, Hetq sent a written request to the foreign ministry asking if there had been any progress since last year. We still haven't heard back from them.
Forty families live in Jiliza. Mayor Vardanyan told us that this year there had been seven deaths in the village and two births. Vardanyan boasted that one of the newborns is his grandchild.
The village's socio-economic situation is in a rut. The only positive change has been a new playground built by the World Vision's development center in Alaverdi.
16 months into his term as Lori Regional Governor, Artur Nalbandyan hasn't even visited Jiliza to get a firsthand look at the village's problems.
The annual budget of Jiliza is 4 million AMD, of which 3.5 million is state subsidies. It's just not enough to fix the roads and assist families in need.
There's also a question of public transportation. There's only one bus a week from Jiliza to the town of Vanadzor.
School enrollment in Jiliza decreases from year to year. There are no first, second, third or sixth grades. "There was one child scheduled for enrollment in the first grade, but the family moved away," says Mayor Vardanyan.
The school doesn't instruct students in English, Russian or math because it doesn't have the teachers. The village has no kindergarten. It doesn't need one because there are no children of kindergarten age.
No one engages in farming in Jiliza; it's mostly tending livestock.
The St. Mariam Astvatsadzin Church is in ruins. It was blown up by the Soviet authorities in 1932 and the stones were used to build barns.
There's only one store in the village; a tiny grocery.
While Jiliza seems to be under the radar of the government in Yerevan, Georgia actively pursues a policy of hindering any contact between Armenian villages on either side of the border.