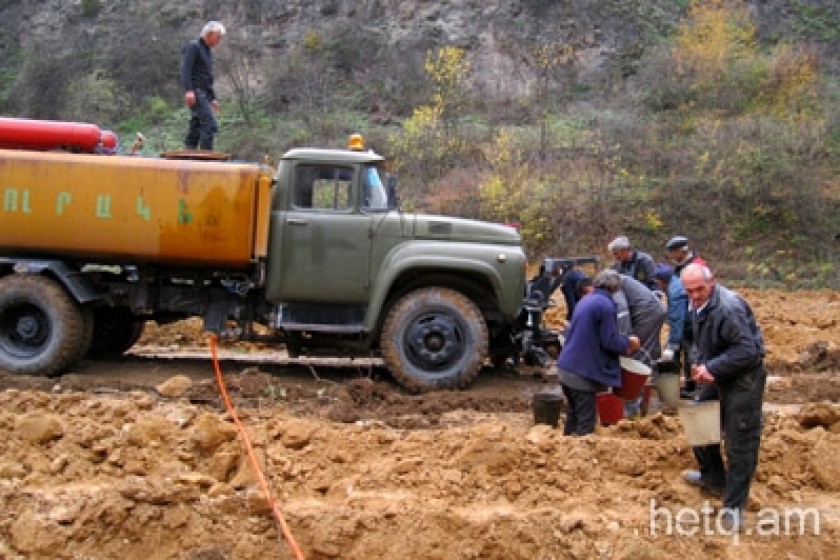 Trees Atop Akhtala Tailings Dam: Scenic Enhancement or Real Solution?
Yesterday, 700 saplings were planted atop the one hectare of land that now serves as the Nazik tailings dam belonging to the Akhtala Enrichment Combine.
Whether the project, carried out under the auspices of the European Union's Waste Management Program, will actually halt the run-off and other environmental safety issues associated with the dam remains to be seen.
As seen in the accompanying photo, the workers plating the saplings wore no protective gear.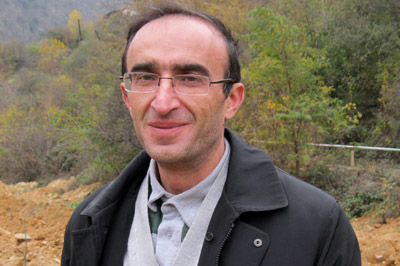 Artak Demirjyan, who heads the Lori Regional Authority's Division of the Environment, said that the tailings dam presents no health risks given that is buried underground.
"We will monitor the site and see which of the 14 species of trees will take root and grow. We can then transfer the results to other such sites in the future," Demirjyan noted.
The official said that discussions had taken place to devise the most rational solution for preventing any potential problems at the toxic site and that the planting of trees was chosen.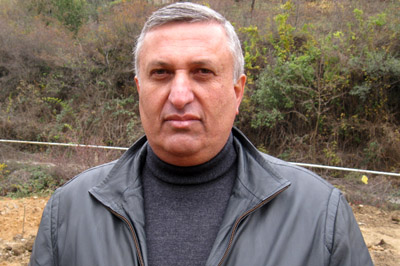 Hovik Begtchyan, a forestry specialist, says that there's a good chance that 70-75% of the saplings will survive.
This is the second time trees have been planted on the Nazik tailings dam. According to Begtchyan, the first effort failed because the trees weren't properly pruned.
The last time the site underwent recultivation was in 2010. Lyova Vardanyan, who works as an advisor to the Combine's management, says that the company has surpassed the standards of having at least 30 centimetres of soil covering the tailings dam.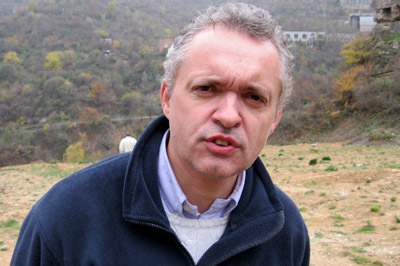 Simond Paoun, the European Union's Waste Management Program director, said that the soil had been tested to gauge what tree species had the best chance of taking root.
Responding to Hetq's observation that some experts believe that the tailings dam is prone to leakages, Paoun noted that the tree planting should prevent this from happening.
Paoun added that the European Union financed program is a four year effort that aims to improve waste management in seven countries.