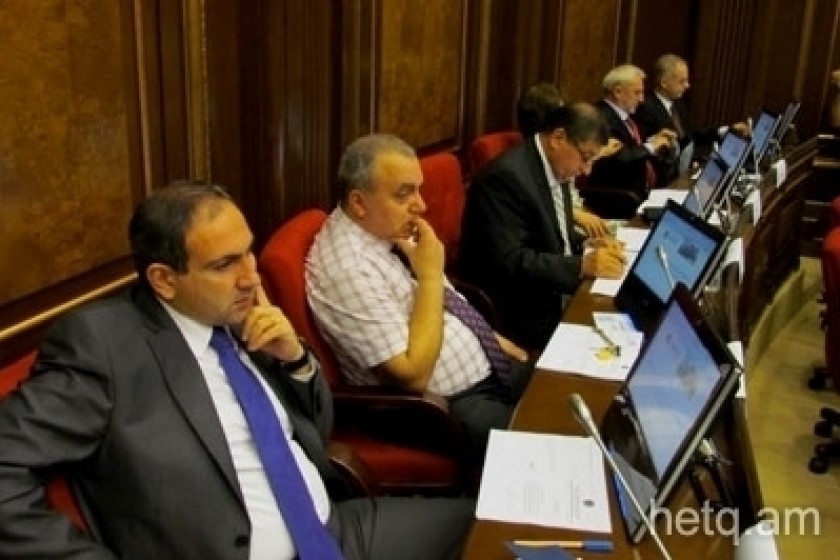 HAK Collects Sufficient Signatures for Constitutional Court Petition
Today the opposition HAK (Armenian National Congress) was able to gather the number of signatures needed to take the matter of a calling for a special session to discuss a draft bill to make modifications and amendments to the country's electoral code to the Constitutional Court.
34 opposition MPs signed on to the initiative while only 27 were needed.
On November 21, MPs of the ruling Republican Party and its junior coalition partner Country of Law, walked out of the parliament in a move designed to declare the session null and void.
The ARF did not join the initiative, arguing that the party would instead petition the National Assembly's Ethics Committee.