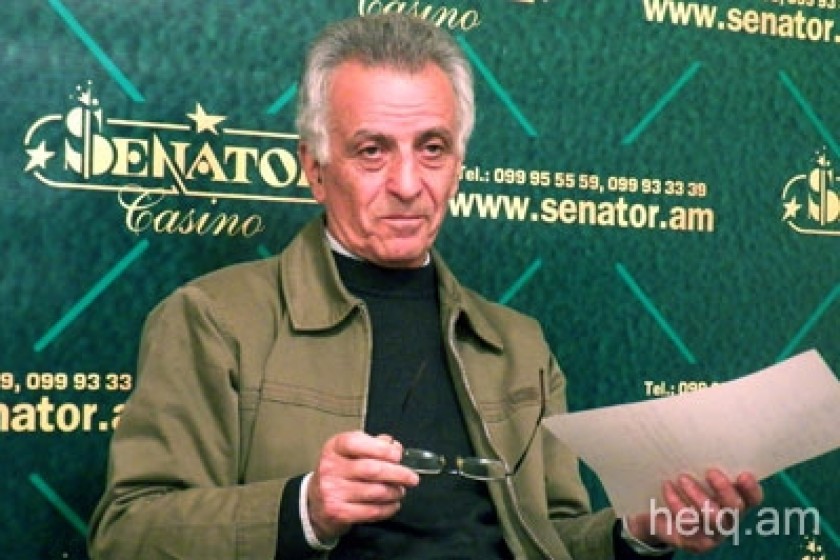 Greens Union Prez Pulls Out of Sevan Commission: Cites Government Failures
Hakob Sanasaryan, President of Armenia's Green Union, has pulled out of the presidential commission set up in 2008 to analyze the problems facing Lake Sevan and to draft proposals to resolve them.
At a press conference today, Sanasaryan argued that the government had failed to implement its stated policies regarding the lake and that Sevan's surface hadn't risen to promised levels.
Sanasaryan said that the government was artificially preventing the surface to rise in order not to cause damage to the more than 4,000 buildings in the lake front's resort zone.
The environmental activist also blamed the World Bank for issuing false reports warning that Armenia's economy would suffer is the lake surface rose.
"What strategic significance are we talking about if, due to the current mining trends, it will be impossible for people to live in Armenia twenty or thirty years down the road?" concluded Sanasaryan.